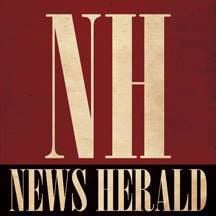 CHARLOTTE – The coronavirus pandemic continues to create additional challenges for people living with Alzheimer's and dementia, their families and caregivers, including 180,000 in North Carolina and their estimated 479,000 caregivers. 
The Alzheimer's Association, Western Carolina Chapter continues to offer free virtual education programs and online support groups to help all North Carolina caregivers and their families. Launched in May in response to the impact COVID-19 was having on those affected by dementia, the Alzheimer's Association now offers a number of education programs that can help those living with Alzheimer's and their families understand what to expect so they can be prepared to meet the changes ahead.
"We serve a vulnerable population, so we see it as our duty to ensure that all North Carolina caregivers have access to Alzheimer's Association resources," said Katherine L. Lambert, CEO of the Western Carolina Chapter. "The COVID-19 crisis continues to alter daily lives, but the needs of Alzheimer's caregivers persist. These online programs allow us to connect with caregivers and provide necessary information especially amid the ongoing crisis."
New topics being added in August include a three-part series called, "Living with Alzheimer's for Caregivers - Early-stage," and "Healthy Living for Your Brain and Body During a Pandemic," both of which are even more important in light of the COVID-19 pandemic as caregivers strive to care for individuals living with dementia at home or at a distance.
Following are descriptions of what will be presented in the webinars:
» Living with Alzheimer's for Caregivers - Early-stage
In the early stage of Alzheimer's disease, families face new questions as they adjust. What does the diagnosis mean? What kinds of plans need to be made? What resources are available to help? This three-part series provides practical answers to the questions that arise in the early stages. Hear from those directly affected and learn what you can do to cope with the changes that come with an early-stage diagnosis. The webinar will be offered on Aug. 11, 18 and 25. Participants are not required to attend all three parts, but it is recommended.
» Healthy Living for Your Brain and Body During a Pandemic
Join us to learn about research in the areas of diet and nutrition, exercise, cognitive activity and social engagement, and use hands-on tools to help you incorporate these recommendations into a plan for healthy aging. Talk with our special guest to explore challenges and tips particularly relevant to healthy living through a pandemic. The webinar will be offered on Aug. 19.
Other programs the organization will offer in August include:
» Ten Warning Signs of Alzheimer's
» Understanding Alzheimer's and Dementia
» Understanding and Responding to Dementia-Related Behavior
» Dementia Conversations: Driving, Doctor Visits, Legal and Financial Planning, Effective Communication Strategies and Healthy Living for Your Brain and Body (in Spanish)
Each virtual education program is approximately one hour and allows the audience to ask questions and engage with others going through the journey online.
Attendees are invited to join via video/webinar or through a toll-free number. There is no charge to participate, but registration is required. For a complete list of upcoming virtual programs or to register for a class, visit alz.org/northcarolina/helping_you/virtual-offerings or call 800-272-3900. Participants will be sent conferencing details prior to the date of each virtual program.
More than 16 million family and friends, including 479,000 in North Carolina, provide unpaid care to people with Alzheimer's or other dementias in the United States. To help family caregivers navigate the current complex and quickly changing environment, the Alzheimer's Association offers additional guidance to families at alz.org/covid19help.
Get local news delivered to your inbox!
Subscribe to our Daily Headlines newsletter.