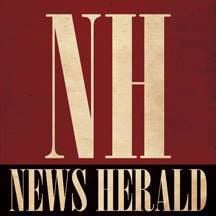 RALEIGH — The Emergency Broadband Benefit program offers a monthly discount for struggling families to access broadband services during the COVID-19 pandemic.
Created by the Federal Communication Commission, the program will provide up to $50 a month for broadband services. Eligible households also will be provided a one-time discount of up to $100 for laptop or desktop computers or tablets purchased through a participating provider.
The program is open to households that have previously qualified for low-income assistance programs such as Lifeline, Medicaid, SNAP, or free or reduced-price school breakfast and lunches. This program also is open to households that are eligible for a Pell Grant and to low-income families that have suffered from the COVID-19 pandemic, such as significant loss of income due to job loss since Feb. 29, 2020.
Families participating in Lifeline, a similar program designed to make communications services more affordable, will need to contact existing providers and opt-in to receive a discount.
Familes who do not participate in Lifeline should visit bit.ly/2TkfC79 to apply. They also can download a form at bit.ly/3rloSVg and mail it to Emergency Broadband Support Center; PO Box 7081; London KY, 40472.