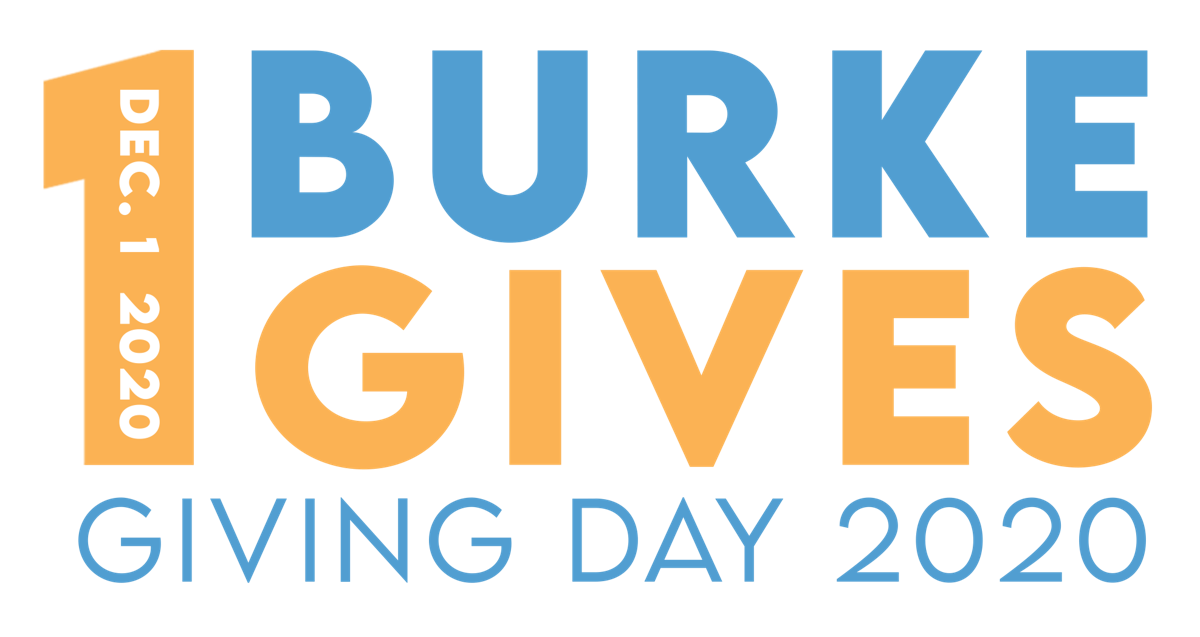 The Burke County United Way would like to share its gratitude for overwhelming support from the community during its most recent fundraiser.
The inaugural 1BurkeGives, a 24-hour online fundraising event, hosted by BCUW, took place Tuesday, Dec. 1, at 1BurkeGives.org. Within 24 hours, a total of $43,132 was raised by 284 donors for the 31 participating Burke County nonprofit organizations. Once the event was over, the 1BurkeGives online platform continued to accept "After Hours" donations through Sunday, Dec. 6, pulling in a total of $50,656.50 donations.
Throughout the 24-hour Giving Day period, visitors to 1burkegives.org could view the live leaderboard, participate in peer-to-peer fundraisers and help their favorite nonprofit organizations win $500 cash prizes or highly valued prizes benefiting the winning organization by donating at specific times of the day. Participating nonprofits had the chance to win one of nine prizes, plus the Top Performer Prize, awarded to the organization with the most money raised in the 24-hour period. As the host, BCUW was not eligible to win prizes.
The community helped the following Burke County nonprofits win prizes:
Big Brothers, Big Sisters
Mimosa Christian Counseling Center
Options
Foothills Conservancy of North Carolina
Lake James Environmental Association
The Meeting Place Mission
The Outreach Center
TOSS art studio
New Dimensions Public Charter School
Foothills Conservancy won the Top Performer Prize, having raised a total of $7,065. The Top Performer will receive a trophy and bragging rights until the next 1BurkeGives Giving Day on Nov. 30, 2021. To see the full details of each prize, visit 1burkegives.org/prizes.
Donors and visitors to 1burkegives.org on Giving Day also had the opportunity to participate in donation matching hours and a virtual yoga class, and to watch live prize drawings and video messages from 1BurkeGives sponsors, including a holiday-themed happy hour, and more. Though the 1BurkeGives website is no longer accepting donations, visitors can still check out all the videos and virtual "events" at 1burkegives.org/info/event-schedule.
The 1BurkeGives prize and event sponsors included:
Breathe Yoga & Pilates
Swede's Café
Chick-fil-A of Morganton
Little Guatemala Coffee
The Morganton Community House
VanNoppen Marketing
Craft'd
Adventure Bound Books
Burke Development Inc.
COR Consulting
Belanger Entertainment
BCUW also would like to offer a special thank you to Wendy Cato, Jerry and Barbara Norvell and anonymous donors.
"We are grateful for the incredible community support, from the 31 nonprofits that took part in this event, to the municipalities and county's support by issuing official proclamations highlighting the need and day," said Rod Harrelson, president of the Burke County United Way's board of directors. "It was awesome to see this community stepping up to support their favorite charities, and especially our students, with the BCUW's efforts to Keep Learning Moving Forward, a campaign that raised $23,389.64 through 1BurkeGives. This was the first event of its kind for BCUW. As we look to the future, we are excited to review feedback from the event and see how it might be done even better next time."
Burke County United Way is a locally managed and operated nonprofit that has served Burke County residents since 1956. To learn more, visit bcuw.org.