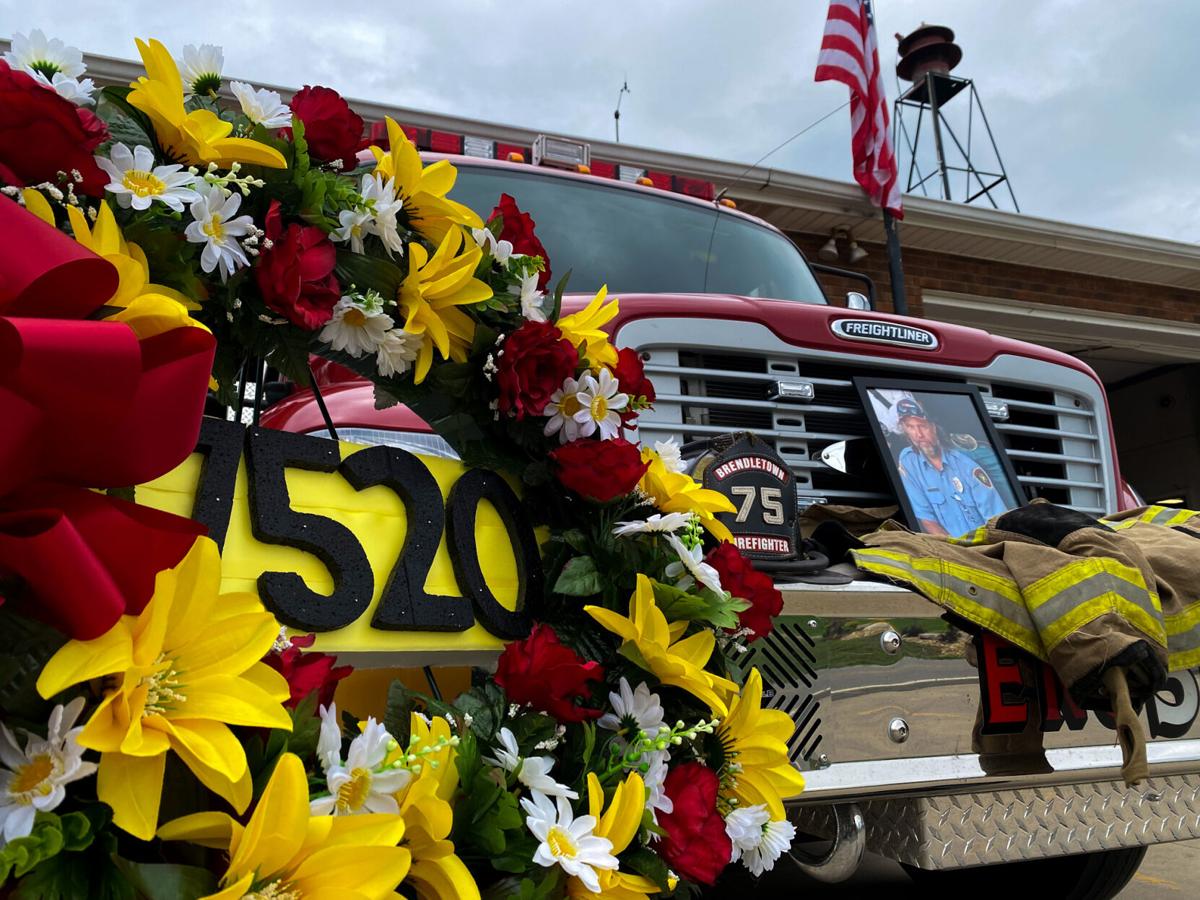 NEBO — A longtime firefighter will be laid to rest Thursday at Victory Temple Full Gospel Church in McDowell County.
James Hensley, 50, who was a firefighter with Brendletown Fire and Rescue, was found dead at his home June 9. Hensley had participated in a department training event the day before, and as is protocol in North Carolina, his death is being processed as a line-of-duty death.
He left behind four children, according to his obituary, four grandchildren, three sisters and multiple nieces and nephews.
The fire department will provide honors for Hensley, including a procession from the fire station on U.S. 64 to Victory Temple in Nebo ahead of the funeral Tuesday.
Capt. Brad Browning, the public information officer for Burke County EMS, told The News Herald on Monday that the procession should arrive at the church by 1:30 p.m. Thursday.
Browning said Tuesday that fire personnel participating in the procession will be at the department by 12:30 p.m. Thursday, with the procession set to begin as soon as everyone is in position.
It will head south on U.S. 64 from Brendletown Fire Station 1, turn right onto Fortune Road then turn right on N.C. 226 and head north to the church. Victory Temple is located at 7987 N.C. 226 in Nebo.
The family will receive friends from 2-3 p.m., with the funeral to start at 3 p.m., Browning said. Burial will follow in the church cemetery.
Hensley had been a firefighter off and on for around 25 years, his fellow firefighters told the newspaper last week. He was described as a good, generous man who could be a bit of a jokester.
"He'd give the shirt off his back to help you," said Brendletown Lt. Thomas Ray. "He made my job as a lieutenant and (Steve Johnson's) job as chief very easy. He knew what to do and he was always there to do it. No correction, nothing needed."
Black bands added a heavy weight to the badges of Brendletown firefighters Friday as they ho…