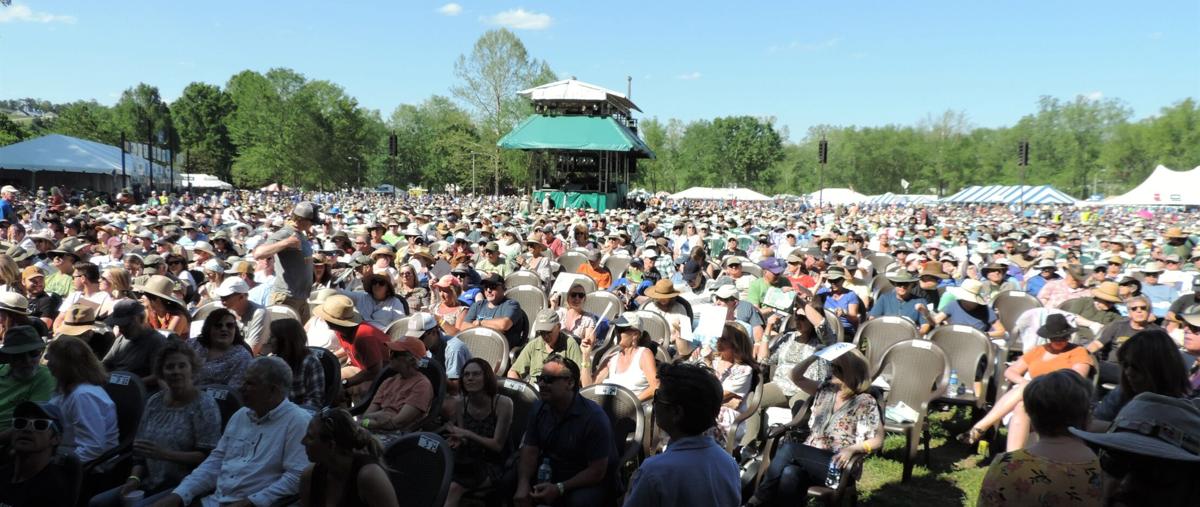 MerleFest is back after a 16-month hiatus.
The music festival on the campus of Wilkes Community College was canceled in April 2020 because of the COVID-19 pandemic. Organizers decided to skip this past April in favor of September in hopes that the pandemic conditions would be much better.
MerleFest will still be one of the best places in the whole wide world for music and memories, but the pandemic surge has compelled some restrictions.
So it is that this year, everybody at MerleFest will have two wristbands — one for admission and the other for wellness. The requirement won't stop the music. Every performing and activity venue will be up and running as usual beginning Thursday afternoon and all day Friday through Sunday, beginning with The Po' Ramblin' Boys, who kick off the festival Thursday, to Melissa Etheridge, who closes the event Sunday.
All stages will be bustling with music, energy and fun.
But read on. If you haven't got your shot, you can get one free at MerleFest.
Performers, staffers, vendors and ticket-holders must have proof of full vaccination or a negative COVID-19 test within 72 hours of the time of entry. A negative test is mandatory for children of all ages. The wellness wrist band is good for every day of the festival.
Don't forget to bring a face mask. They are required indoors, including the Walker Center, Austin Stage and all indoor campus facilities, portable restrooms, shuttle buses and shuttle vans. MerleFest has taken steps to increase ventilation at indoor venues, but Mayes Pit will not be used this year because ventilation standards cannot be met.
Backstage tours, Acoustic Kids Showcases and School Day are not offered this year.
Hand-washing and sanitation stations will be all over the place — literally.
Other health and safety measures:
All volunteers, festival staffers, food workers and bus drivers will be required to complete a health attestation prior to beginning their shift each day. Anyone who is experiencing COVID-19 symptoms or has been recently exposed to someone with COVID-19 will not be allowed to participate.
The Wilkes Community College custodial staff and festival cleaning teams will be cleaning, sanitizing high touch areas and disposing of trash throughout the festival.
Representatives from Wake Forest Baptist Health, Wilkes Emergency Medical Service, Wilkesboro Fire Department and local law enforcement will be on site throughout the festival to handle any health and safety needs.
Representatives from the Wilkes County Health Department will be onsite during the festival to monitor health practices in all areas of the festival. In addition, the health department will offer free vaccinations to volunteers and staffers prior to the festival and all festival attendees during the festival.
The above protocols are subject to change as needed for the safety of everyone at MerleFest.
By the way, the MerleFest Mall and other areas have been redesigned for health safety.
One thing has not changed: Alcohol, smoking, vaping and drug use is forbidden anywhere on the college grounds.
Parking and shuttle service is free from all off-campus festival parking lots.
Buses begin operation at 1:30 p.m. Thursday and 9:30 a.m. Friday, Saturday and Sunday. The box office, cooler-check gates and vendors open at the same times.