GLEN ALPINE — Brian Adams could often be seen around the town of Glen Alpine clad in a pair of overalls with a smile on his face.
Adams, the 56-year-old director of the town's public works department, died last week after about a month battling COVID-19.
"It was the worst roller coaster ride of my life," said his daughter, Kayla Adams. "We had good days with good news then we'd get bad news, then we'd get good news again."
Brian spent a while on a ventilator as part of his COVID-19 treatment.
"He fought it for about a week before they put him on a ventilator, then he was on a ventilator for probably three weeks before he passed," she said. "They think that he was getting better, he was actually getting ready to be moved to progressive care instead of being in the ICU … they think he got an infection from the ventilator, being on it so long, and he just couldn't recover from that infection."
Brian is one of 137 Burke County residents to die after contracting COVID-19.
Memories
The virus isn't what his family and friends will be remembering the most.
Instead, they'll remember his gentle demeanor and loving presence.
"He just had a really good heart, and is just a genuine person," Kayla said. "He loved me and his granddaughter, my daughter. I'm his only daughter, and just when I was around him, you could just feel how much he loved me, you know?"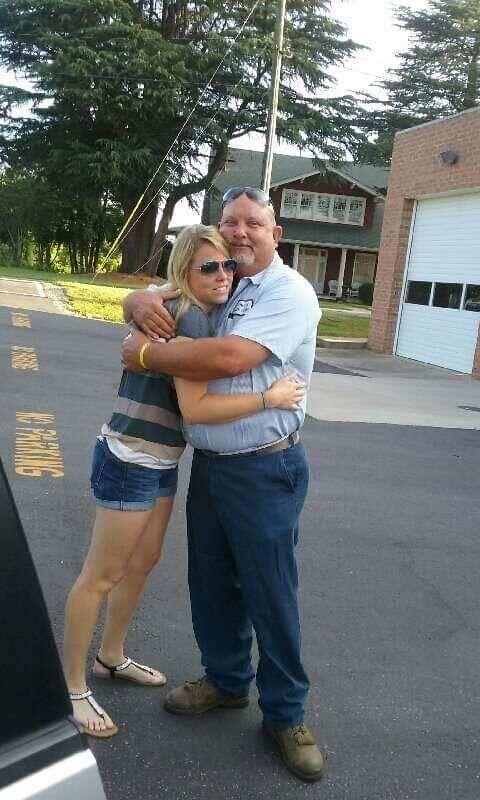 He loved his friends like they were family, too. Friends like Bobby Johnson, who Kayla said was like a brother to Brian.
"I've known him since he was 5-years-old, and we actually started hanging out when he was 18," Johnson said. "We hunted, fished, went camping, he came to my family reunions … I always talked about brothers from a different mother."
He could often be found with friends and family members, Kayla said.
"He's always going somewhere, to a friend's house, hanging out, then he'll leave there and go to another friend's house and hang out," she said. "He'd go to bingo at the Moose Lodge on Wednesdays with his friends."
He would hang out with Johnson often.
"He was up here at my house at least three times a week," Johnson said. "[On the] weekends we'd always watch racing, or football. He was a Clemson fan because his daughter, Kayla, went to Clemson. He was very proud of that ... and of course his granddaughter was the apple of his eye. The thing I'll miss the most about him is his smiling face and always pleasant attitude, just cutting up, having a few beers, watching the race, football."
On the weekends, he and his friends often could be found at the cockpit – the moniker they gave another friend's hangout spot that used to be a chicken house.
"Actually, that's why I've asked everyone to wear their cockpit T-shirts to this memorial service," she said. "The friends that go to that place, they all have T-shirts that say that."
And on bingo nights at the Moose Lodge, he always seemed to hit a lucky streak.
"We'd get our cards together and for some reason we'd always need the last number," Johnson said. "We were always talking about who was going to win it first. We always had the same number there for like several weeks in a row."
He loved the outdoors and grilling out.
"He taught me how to ride a four-wheeler when I was 6 years old I want to say," Kayla said. "We'd go up to a place in the mountains, we have a friend's cabin up there, in Burnsville, N.C., we call it the Monroe House. It's like a 100-year-old house up there. All of our friends, all of his friends, we all go up there and hang out."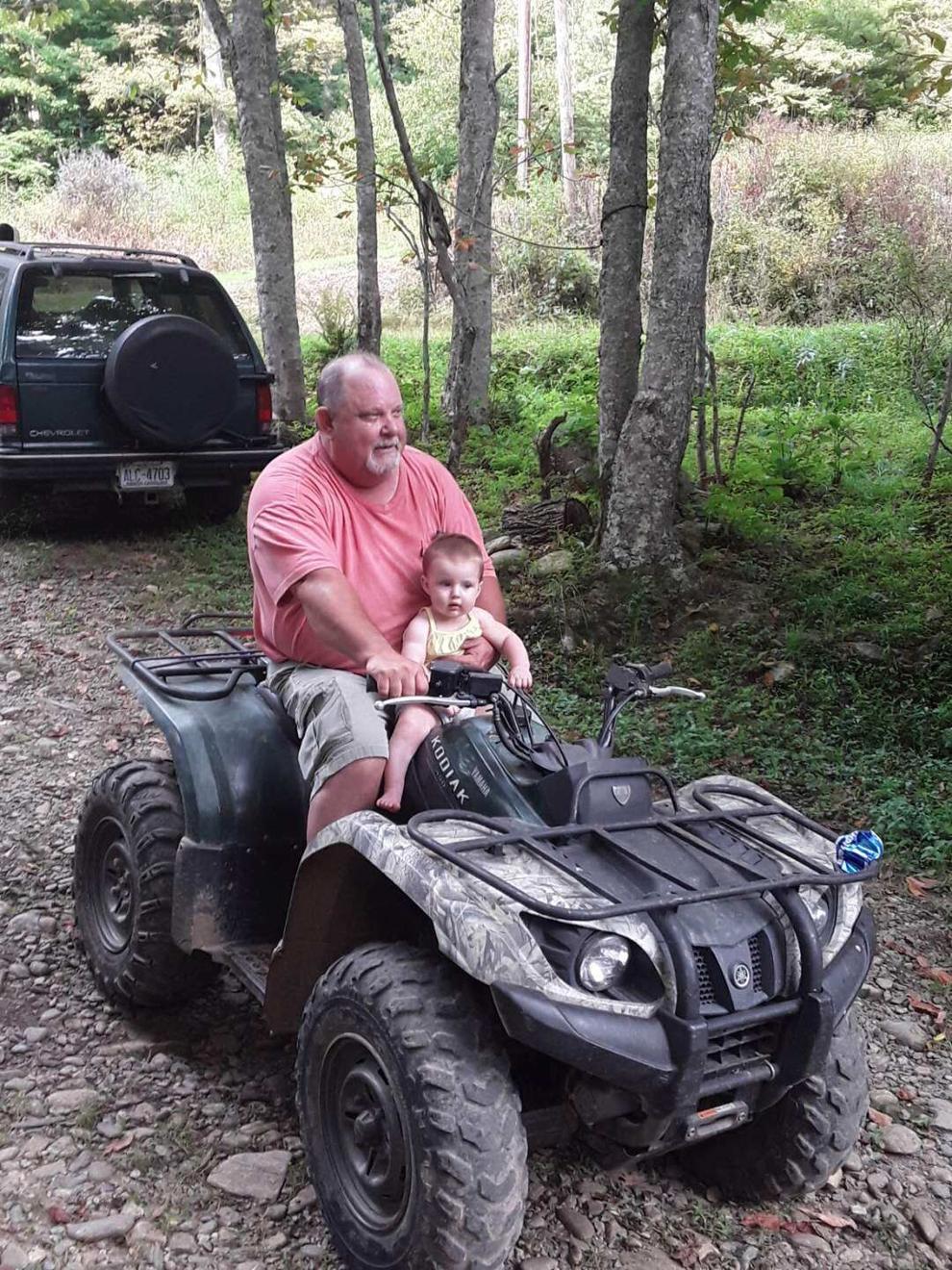 It was such a well-loved spot that Adams wanted his daughter to spread his ashes on that land.
A loving figure
"Everybody that met him, you basically fell in love with him," Johnson said. "That's the best way of putting it. He could just walk into a room and light people's eyes up, just the way he was."
Johnson went on to describe him as a gentle giant, and the brother he never had.
"People that didn't meet him never had that light shined on them," Johnson said. "He was just that big of a guy. That big of a personality … He never met a stranger, I can tell you that. He never met a stranger."
He was remembered by many as a reliable and laidback person.
Rodney Cox had known Adams since their school days.
"He was probably two grades ahead of me, three grades ahead of me, he was a little older than me," Cox said. "We all did the school ground, play yard, football, sports stuff together. Just grew up together and [he's] always been a real good friend."
Cox, Johnson and Kayla all recalled how Brian could always calm somebody down.
"Everybody loved being around him," Johnson said. "People that knew him always said 'BA's always there.' That was his nickname, BA. They'd say, 'BA's around, everything's cool, calm and collected.'"
He loved everybody – especially his family.
"His granddaughter, when she came home, that was the apple of his eye right there," Johnson said. "She controlled his world, basically, I guess you'd say."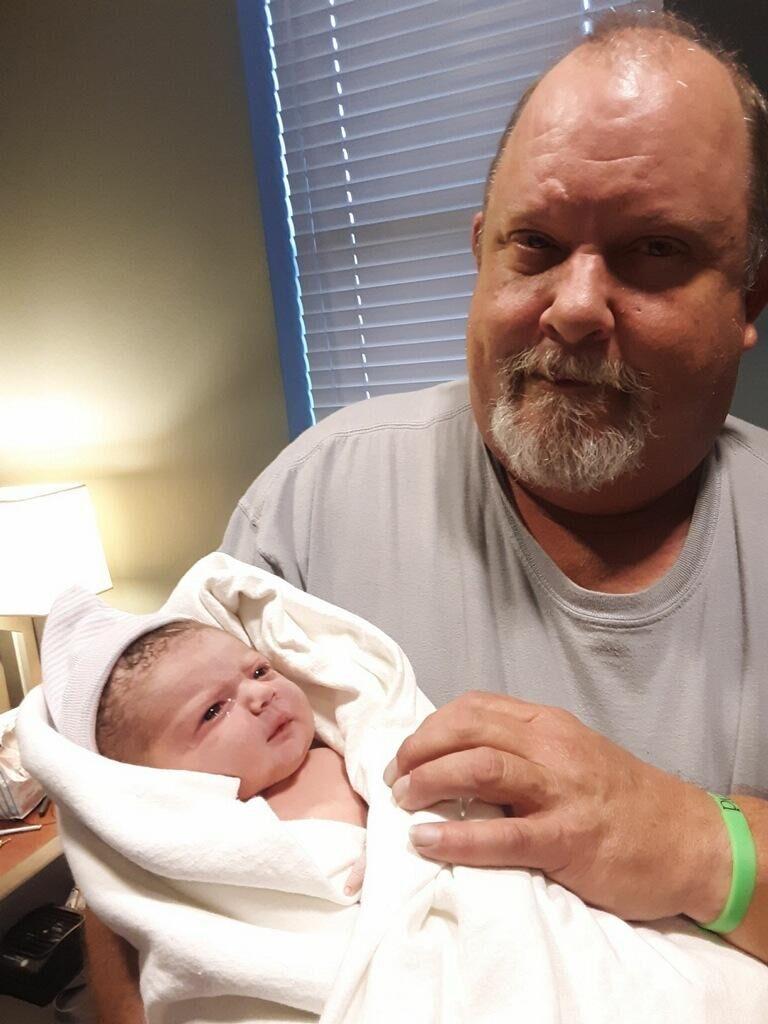 Kayla said he didn't need to say anything for her – or anyone else, for that matter – to know how he felt.
"He was also a man of very few words, but he was such a social butterfly at the same time," she said. "He didn't have to say much, but you knew what he meant. You could just see it on his face, he didn't have to speak words. You knew how he felt."
A lasting legacy
"He had a big heart," Johnson said. "If he seen somebody that needed help, he would help them. That would be the big thing about him. He always had a pleasant smile. Never seen him mad in the whole time we've been together. He was just a gentle guy, a good-hearted guy. He'd be willing to help anybody if they needed."
That desire to help others is something Brian's friends are hoping to see carry on at a benefit and food drive they're holding next month.
For $10, people can buy a plate with chicken or barbecue, baked beans, slaw, rolls and a dessert for the benefit. The money raised will go to help cover Brian's funeral and medical expenses.
People also are asked to bring nonperishable food items for the food pantry at Glen Alpine United Methodist Church.
The benefit will be held March 6 from 11 a.m. to 4 p.m. Plates can be ordered by calling 828-527-3882 or 828-381-1879. Plates can be picked up curbside. A dine-in option is available and masks will be required. Delivery is available for orders of 10 plates or more by calling 828-443-5914.
The little things
Brian's friends and family will always have their memories of him to cherish.
"I'm going to miss having coffee with him," Cox said. "Every morning I'd see him at work and he'd read the paper, and we'd just kind of talk in the morning first thing. He'd come into work around 6 or 7, something like that. That's one of the first things I missed about him when I was going to work and he wasn't there."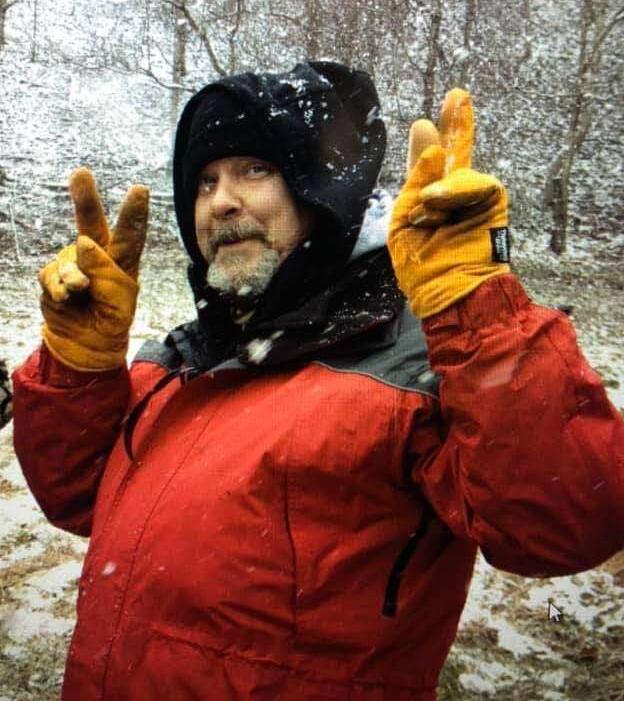 It's the little things that his loved ones will miss the most.
"I'll probably just miss the way he called me baby girl," Kayla said. "He'd always say 'I love you, baby girl,' to me and my daughter, to me and his granddaughter … That's actually the last thing he actually said to us. We got to FaceTime before he was put on a ventilator. He FaceTimed with me and my daughter and kept just saying 'I love you, baby girl.'"
To know Brian was to love him.
"If you weren't fortunate enough to meet him, you sure missed meeting one of the best fellas to ever meet," Johnson said. "That's a fact."