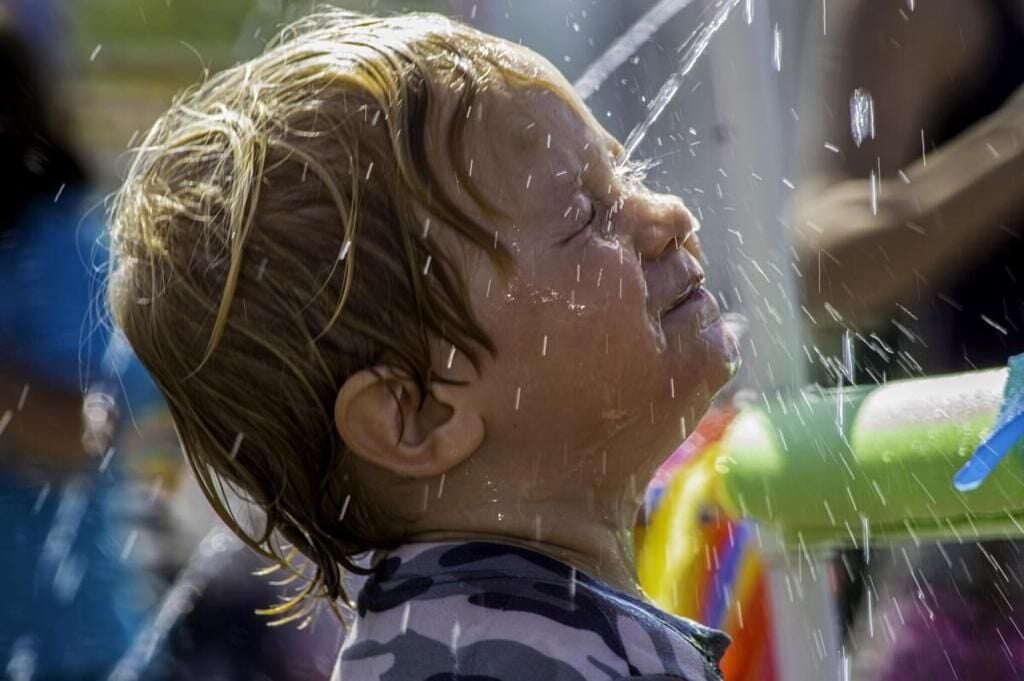 COVID-19 has once again reared its head to cancel almost all of a series of events planned for downtown Morganton.
While Friday's food vendors still will hit the streets followed by a concert featuring Carolina Soul Band, the remaining events lined up for Saturday and every festival day after that have been cancelled, city officials announced Thursday. Food vendors will be open at noon Friday, with the concert held from 7-9 p.m.
Attendees will be asked to wear masks and practice social distancing, the city said. The stage will be set up on South Sterling Street with food vendors on East Meeting Street.
The cancellation of events planned for Saturday along with events planned for Sept. 3 and 4 and Sept. 10 and 11 includes the cancellation of the Sunrise Run, TGIF concerts, craft vendors and roving entertainment, city officials said.
Sharon Jablonski, director of cultural and creative development for the city of Morganton, said all student runners will get their T-shirts and each school with participants will get $200. Craft vendors who were booked for the festival weekends will get a full refund.
The MADE competition still will be held Sept. 10 and 11, but it will be moved to a different location, city officials said. The location for that event still is being determined, but it will be a location where social distancing can be practiced.
Jablonski said the city decided to keep Friday's festivities lined up because food vendors had already purchased ingredients and food to sell.
Thursday's cancellation came as COVID-19 cases continue to climb each day in Burke County, with more than 100 cases being added each day, according to press releases from the Burke County Health Department.
The department's Thursday media briefing said there were 12,333 total cases in Burke County with 997 of them active. Wednesday's press release from the health department said cases were spiking in the 0-19 age group, along with the 30-49 age group.
County health officials accredited those spikes to low vaccination rates, with only 4% of children 12-17 vaccinated, 6% of 18-24-year-olds fully vaccinated, and 25% of 25-49-year-olds fully vaccinated. They also said people not staying home when sick and people refusing to properly wear face coverings contributed to the spikes.
"We deeply regret needing to cancel nearly all of our planned activities for the Morganton Festival Weekends," said Jablonski, who also is director of the Historic Morganton Foundation Inc. "Unfortunately, most of Burke County's population is still unvaccinated, despite the vaccine against COVID-19 being readily available to anyone over 12 who wants it. We were looking forward to holding this year's downscaled, smaller event, but due to the high contagion-rate of the Delta variant, combined with our county's very low vaccination rate, this is the right decision to protect our citizens' health.
"We could not in good conscience hold a potential super-spreader event that would cause our area hospitals to be put under even more strain than they already are."
Jablonski told The News Herald on Thursday that festival organizers had turned to the hospital for guidance, and while the hospital didn't give an official recommendation, they did lay out the facts about the virus' spread in the county.
The hospital's COVID-19 dashboard showed 42 people hospitalized with COVID-19 on Thursday and 18 people in the intensive care unit with the virus. Of the total hospitalized, 34 of them are unvaccinated, and 16 of the people in the ICU are unvaccinated, the hospital said.
She asked everyone to wear their masks and consider getting vaccinated.
"We are a community event, so I think we have to be community minded," Jablonski said.