The Morganton City Council made some money moves Monday night when it approved an economic incentives package and a small business loan.
The economic incentives package will go to benefit "Project Glides," the codename for a business that is looking to expand its operation in Burke County.
While the project name is being kept confidential, an address given for the project in a previous county commissioner's meeting was 115 Wamsutta Mill Road. That's the same address as furniture company Ekornes, which announced plans to expand in early November.
The expansion is expected to have a $10 million capital investment and create 80 new jobs.
Council members approved an incentives package that will refund the company 50% of the taxes paid on the new taxable investment for the first five years, or about $28,500 per year for five years.
The council also approved the city's $12,500 share in administrative costs for a $500,000 building reuse grant that the county will apply for to help cover the costs of the expansion.
The county also will be paying $12,500 in administrative costs, and had approved the economic development incentive package for the project at a previous meeting.
New bakery gets loan
Also on the agenda Monday was the approval of a loan to a bakery that hopes to open up a shop in town.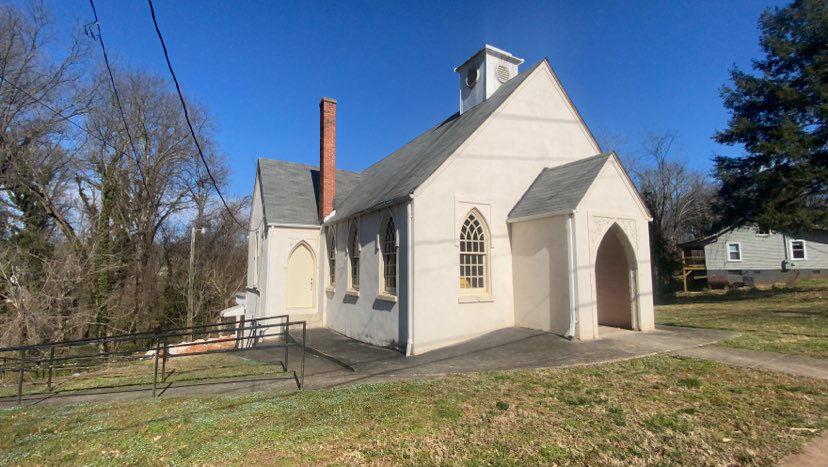 Divinity Donuts & Bakery LLC, a company Matthew and Elizabeth Herrington hope to open, was granted a $30,000 Community Development Block Grant small business loan by the council.
Divinity plans to open up at 318 Bouchelle St., which housed St. Stephen's Episcopal Church from 1949-2013 until it merged with St. Mary's Episcopal Church and services moved to the St. Mary's building, according to episcopalassetmap.org. The former church is just across and diagonal from the downtown Fairfield Inn & Suites hotel on Bouchelle Street.
The bakery hopes to eventually offer a lunch menu, but when it first opens, would be selling doughnuts, cakes, cupcakes, pies, breads, cookies and coffee. It could employee up to three full-time and four part-time employees.
New look for College Street
The time to plan for 2024 is now, with the city holding a virtual public meeting March 16 at 5:30 p.m. to hear public input on the College Street redesign project.
Preliminary designs for the project would have the street have at least two travel lanes that would be 10 feet wide with curb and gutter, along with a 5-foot concrete sidewalk on one side of the road and a 12-foot multiuse path on the other side.
This project hopes to pave the way to extend the greenway to connect to state properties like the North Carolina School for the Deaf, NC School of Science and Mathematics, Broughton Hospital and Western Piedmont Community College, according to information from the city.
The final design will be completed this fall, with right-of-way acquisition starting fall 2022. Construction is expected to start in the fall of 2024.
Public comments on the project can be made at the virtual public meeting, which can be accessed at https://bit.ly/3blkcbz. The event number is 145 844 3262 and the password is CollegeStMeeting. Residents can call into the meeting at 1-650-429-3300 with the same access code.
Comments must be submitted by April 13.
Other business
During the meeting, council members also approved:
Meeting minutes from the council's Feb. 1 regular meeting and a closed session held that night, along with minutes from a Jan. 22 special meeting.
A $7,250 budget amendment for the Morganton Department of Public Safety to appropriate funding from the Public Safety Drug Enforcement committed fund balance to purchase service weapons.
Declaring public safety's current supply of .40 caliber ammunition as surplus and selling it to the Iredell County Sheriff Department for $14,538. MDPS officers are transitioning from .40 caliber weapons to 9 mm weapons.
A $797,610 budget amendment to separate paving expenses from the general construction expense line in the greenway project fund.
Updating pay ranges congruent with a review by the city's human resources department, which reviews about a third of the city's pay ranges to keep them competitive with other employers.
The extension of COVID-19 emergency leave through June 30 for city employees.
Approval of a governmental entity certificate of resolution from TD Bank for a new escrow account the city is opening.
Entering into an audit contract for the 2020-21 fiscal year for $39,750.
Applying to participate in the N.C. Wildlife Resources Commission's 2021-22 urban archery hunting season.
The city's next regular meeting is set for 6 p.m. on April 5 at city hall. City council meetings are live streamed on the city's YouTube page and on CoMPAS Channel 2.