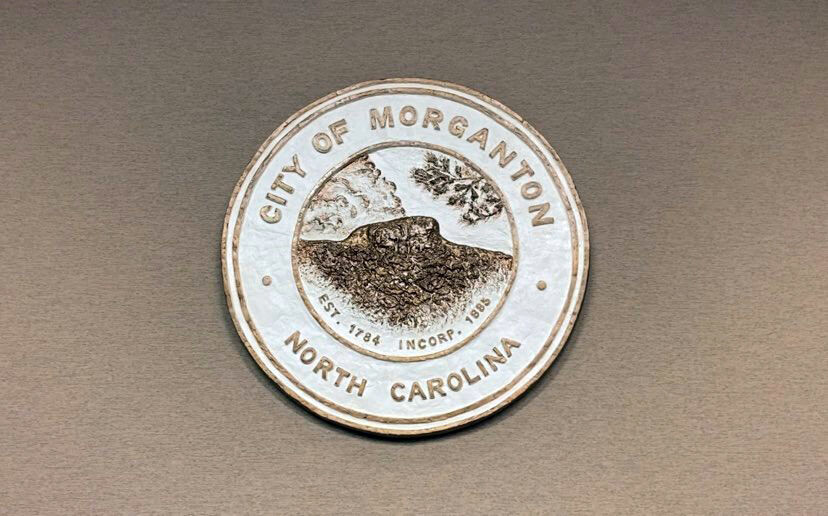 Tech could be the future for Morganton after some action taken by the city council at its meeting May 3.
Council members approved a contract with Sanford Holshouser Economic Development Consulting LLC to recruit IT-related businesses to Morganton, specifically targeting a shared-use facility for IT-focused businesses for start-ups and local businesses.
The one-year contract's terms lay out that the city will pay the firm $1,000 per month for the service. If the company succeeds in recruiting an IT-focused business to set up shop in Morganton, it will receive a $200 bonus for each job paying at least $41,840 per year.
That bonus would not apply to jobs at a shared-use facility, City Manager Sally Sandy clarified at the council meeting.
Jobs aren't the only thing getting techy in Morganton after the council approved a contract to put up electric vehicle charging stations in the city.
Council members approved entering a contract with the N.C. Department of Environmental Quality to get two DC fast-charging electric vehicle stations, one to be placed at 111 Bush Drive and another at 201 N. College St.
The Bush Drive charging station will be off Exit 105 on Interstate 40, and the College Street location will be near Martha's Park.
Grants worth a combined $285,921.26 for the charging stations were awarded to the city as part of the 2019 North Carolina Volkswagen Settlement Program. The city already had budgeted matching funds for the project, which amounted to about 10% of the total project cost.
Council members also approved a $30,000 small business loan for a bridal boutique that's planning to open in Morganton this summer.
Savvy Bride Boutique, a nontraditional bridal boutique with other locations in Charlotte and Greenville, S.C., was awarded the development block grant small business loan from the city at the meeting.
The shop will be at 131 W. Union St.
Zoning
The city's zoning ordinance wasn't to be outdone by all those actions, with four different zoning topics seeing public hearings.
None of the hearings drew any public comments, with only Phillip Lookadoo, director of development and design, speaking to explain the reasons for the zoning ordinance amendments.
The council approved updating some language in the ordinance to match what soon will be required by state law, an amendment to allow city staff to initiate zoning text amendments, allowing up to six dwelling units per acre in the high intensity district and unlimited dwelling units in the central business district, along with an amendment allowing more flexibility in building length, sidewalks, street access and updating references to utility meters for multi-family projects.
Another public hearing was held ahead of the council approving the 2021-22 action plan for the community development block grant entitlement program.
Lisa Helton, who is an administrator of the program through the Western Piedmont Council of Governments, told the council that the city will be receiving $157,364 in entitlement money from the U.S. Department of Housing and Urban Development, to pair with about $30,000 in small business loan revenue from the program and about $97,766 in unspent CDBG funds from previous years. That means the city will have a total of around $285,130 for the program in the next fiscal year.
She said the city is looking to put $75,000 in the small business program, $130,058 in public infrastructure and improvements, $5,000 in acquisition, $20,000 for clearance in spot and blighted areas, $23,600 in grants for nonprofits and $31,472 in administration.
These funds do not include COVID-19 relief dollars the city has received, Sandy said. Those dollars are kept separately for use with assistance programs and more.
Beverly Carlton, director of Olive Hill Community Economic Development Corp., spoke during the public hearing to ask the council to make some changes to the plan.
She was referring to the five-year action plan, not the plan specific to the 2021-22 fiscal year, but asked the council to change some of the phrasing in the plan to include her organization in a couple of places throughout the plan.
Carlton also asked the city to put charging stations, water dispensers and trash receptacles throughout the city for the homeless population to use.
"We kinda treat homeless people as unwanted," she said. "That they're a nuisance, we don't want you here, please leave, but we can offer them things because we work with some of those people that don't have shelter and we offer them kindness every day that we can and we offer them what we have available for us."
Council members also approved:
Amendments to the city's nuisance ordinance.
A resolution of intent to sell off an acre of surplus property on North Green Street for $12,000.
A contract with Tri-County Paving Inc. for paving new downtown Catawba River Greenway access points.
A contract for repairs on Herron Street.
A public works budget amendment.
Two contracts for internet connectivity.
Minutes from the April 5 council meeting.
The council will meet again at 6 p.m. June 7 in its chambers at Morganton City Hall.