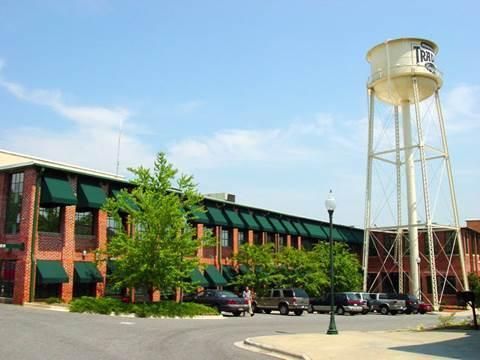 The agenda for Monday night's meeting of the Morganton City Council was made up mostly of awarding grant funds to area nonprofits.
The city has continued to receive CDBG-CV CARES ACT funds from the U.S. Department of Housing and Urban Development to assist agencies that are working to help people during the COVID-19 pandemic,
In September, the city was notified that it would receive an additional $106,060 in funding to dole out to agencies that help to prevent, prepare for and respond to the novel coronavirus. A public hearing was held at the beginning of the meeting accept the funds.
Those dollars came after HUD previously awarded the city $87,803 to fund utility assistance programs and help nonprofits with operating expenses.
Monday night, the council voted to dole out some of those funds to the following nonprofits:
» Burke United Christian Ministries was awarded $5,000 for its rental/mortgage assistance program and $1,000 for daily operational needs
» The Meeting Place Mission was awarded $8,000 for their daily operational needs.
» The Outreach Center was awarded $1,000 for its daily operational needs and $20,000 for its rental/mortgage assistance program.
» Olive Hill Community Economic Development Corporation Inc. was awarded $31,000 for its rental/mortgage assistance program.
The city still will have some CDBG-CV CARES ACT funds remaining that will be kept into a pool for nonprofits to request additional funds as needed.
The council also awarded some CDBG Entitlement Funds to nonprofits Monday night.
The council said in its 2020 fiscal year action plan that it would award those funds, which were not connected to COVID-19, to nonprofits who meet the goals and requirements of the program.
As such, the council voted Monday night to award grant funds to the following nonprofits:
» The Outreach Center was awarded $9,100 for its food distribution and community food bank program to purchase some equipment to better the program.
» House of Refuge was awarded $6,288 to help with housing and food costs.
» BUCM was awarded $7,000 for its food program, housing assistance program and to purchase bus tickets.
The Meeting Place also requested funds, but it was explained at Monday's meeting that, since the organization received funding two years in a row, the city tries to award funding to other nonprofits..
Council members also voted Monday night to award a contract for installment purchase of several vehicles.
The council voted to award financing for $835,744 worth of vehicles – including Morganton Department of Public Safety patrol vehicles, K9 vehicles and service trucks, dump trucks and refuse trucks – to First Citizens Bank, which offered an interest rate of 1.45 percent for both three-year and five-year loan periods.
As it continues to look to the future for the city, the council voted Monday night to approve a 10-year asset plan for its electric department.
The plan outlined four types of improvements the city will look to make over the next 10 years, totaling $17,896,074 over the decade.
Out of the almost $18 million in improvements, $7,847,612 would be for system improvements, $4,421,218 would be for system modernization, $3,961,320 would be for scheduled maintenance and $1,665,924 would be for rejuvenation projects.
"Obviously, this is something that each year, at budget time, gets revisited and as situations change, projects move, projects get reassessed," said City Manager Sally Sandy. "This again is a planning tool and a tool for us to use in rate setting and in spreading out or costs so that we don't hit our ratepayers too much in any single year."
The following items also were approved by the council Monday night:
» Minutes for a special meeting held Aug. 13 and a regular meeting held Sept. 14.
» Tax releases in the amount of $1,693.27.
» Granting BDI permission to grant road and electric easements for the operation of the new, elevated water tank at the Burke Business Park.
» A $1,000 budget amendment for MDPS to recognize grant funds from Walmart for community outreach.
» A $30,756.50 budget amendment to recognize grant funds from an insurance reimbursement for the wastewater treatment shed.
» A $113,874.76 budget amendment to recognize CARES reimbursement for eligible COVID-19 expenses.
The city will be holding a town hall meeting Tuesday to discuss any topics citizens present. The meeting will begin at 5:30 p.m. at the Collett Street Recreation Center at 300 Collett St.
Get Government & Politics updates in your inbox!
Stay up-to-date on the latest in local and national government and political topics with our newsletter.