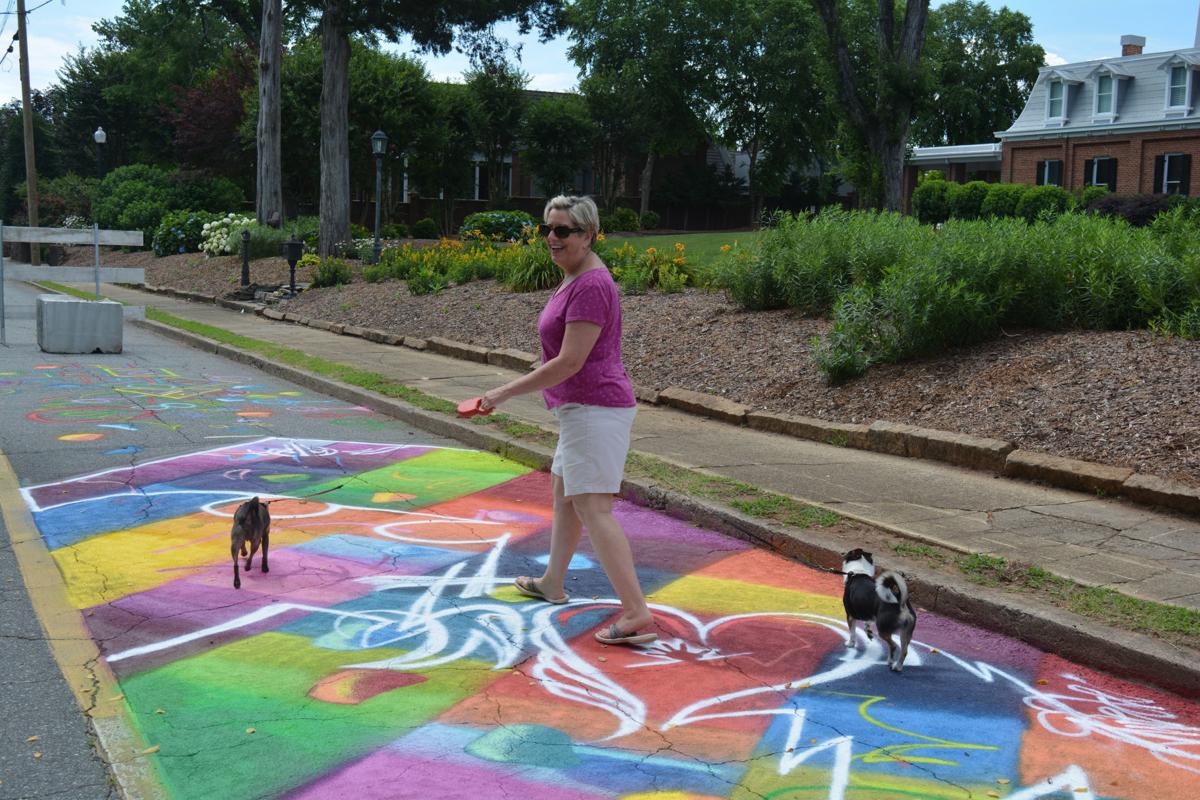 Art has had a home in Morganton for a while, and it looks like things are shaping up for its presence to be even more known.
The Morganton City Council approved at its February meeting creating the Cultural Arts Commission to help steer the city toward an artful future.
It's something Sharon Jablonski, the director of the city's Department of Cultural and Creative Development, has hoped would come to fruition for a while.
"With the arts commission, we've always known the arts is such an economic driver," she said. "The commission, one of its major goals, will be to identify areas where art installations can happen."
There are a lot of projects she already has in mind.
"We will probably start with public property first," Jablonski said. "Some will be temporary, some can eventually be permanent."
Broader role
It's more than just statues and murals. The commission will be able to help highlight events like national poetry month in April.
"We will partner throughout all of this, like we always do, with the arts council, with the library, and Western Piedmont Community College," she said.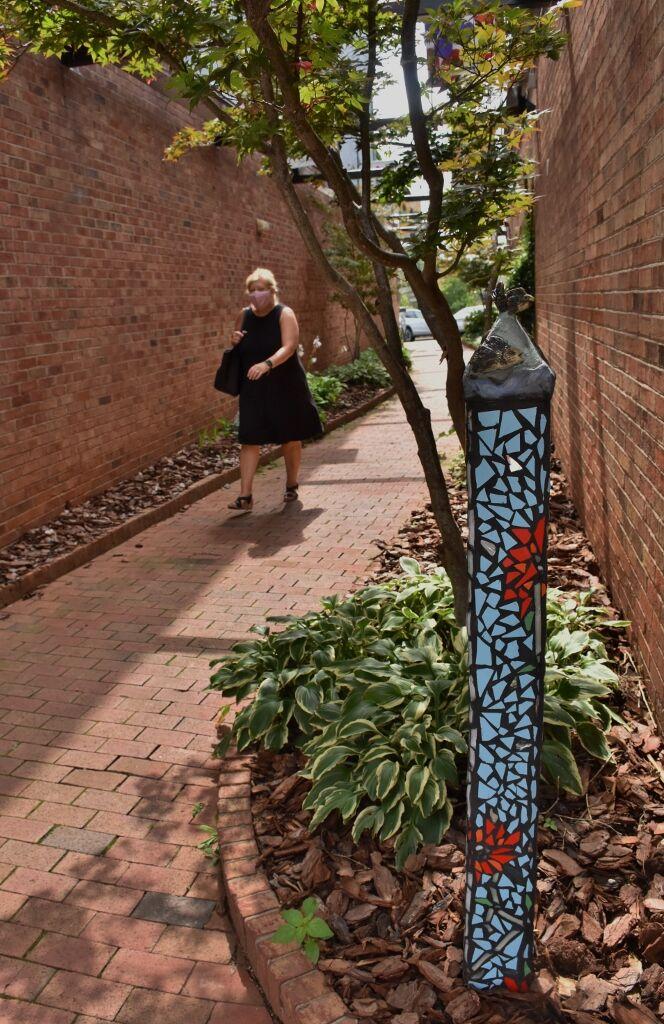 She said she'd like to look at the plan for the Cultural Arts District, and consider connecting art and culture hubs in the city, like the Community House and CoMMA, with different art installations.
Some may critique launching a commission for the arts in the midst of a pandemic, but progress waits for no one, she said.
"Anybody that knows me or has watched what I've done over my last 30 years knows that you have to keep moving forward," Jablonski said. "You have to be progressive."
Often, Morganton and the surrounding areas hang their hats on their history of being a furniture industry. There's nothing wrong with that, Jablonski said, but the areas shouldn't limit themselves to that single identifier.
"You should never hang your hat on any one thing," she said. "Diversification is the key to progress. And so, ever since I've started here, with downtown, it's been all about diversifying, looking at what different ways that we can be an economic driver, that we are sustainable."
"No matter what, it was going to change," she said. "It was how are we going to change. Are we going to be the boarded up downtown or are we going to be a successful downtown?"
Overcoming critics
The city chose the latter, though Jablonski recalled some critics of that plan.
"I can remember when I brought in the first restaurant (to downtown), and I was looked at and told, 'No restaurant will ever make it in downtown Morganton,'" she said. "So, should I have just stopped and not done anything? I don't believe that … now we have a hotel, we have CoMMA, one of the best performing arts centers around. We have so much more than other communities have, and we just need to continue to build on that."
Times of uncertainty have often been markers of success for the city.
During the recession in the mid-2000s, downtown Morganton was going through its renaissance.
"That was some of downtown's best years," she said. "2010 is when we really turned the tables, in the middle of that recession. … It's because of our success with private and public partnerships, and that's what I continue to believe in and what I want to build on. I just, I have so many plans, I just got to get them all done."
The arts commission is another "spoke in the wheel" for Morganton's progress.
"You've got artists who can make businesses for themselves," she said. "Look at the craft brewing industry. That is an art in and of itself, and look at what it has done to change communities and downtown. … Then you've got people like Hamilton Williams who sells all over the world. They're not just selling here, these folks are selling elsewhere. We want those artistic, driven, creative folks here."
Exposure's value
Jablonski also hopes the presence of arts in the community and exposure to different cultures will help people locally get exposed to cultures and arts they might not have without it.
"I want our locals, our own people here, our own community to be well-versed … that they're exposed to the art that's out there," she said. "In being exposed to art, you also learn a little bit about other people. Actually, a lot about other people."
Exposure to arts and cultures can help people be more open-minded, she said.
"You're much broader-minded, and I feel like, much more accepting and more understanding of people's lot in life," she said. "Whatever that lot might be, good, bad indifferent. Good, great, indifferent."
The commission had its first meeting Thursday night, she said.
"Wow, I was blown away," she said. "What a great group of folks. They are all so interested in being a part of this. I think that they're each going to find their own niche in terms of which project speaks to them stronger, but at the end, they're going to do great things. It's a very impressive group, and very diverse."