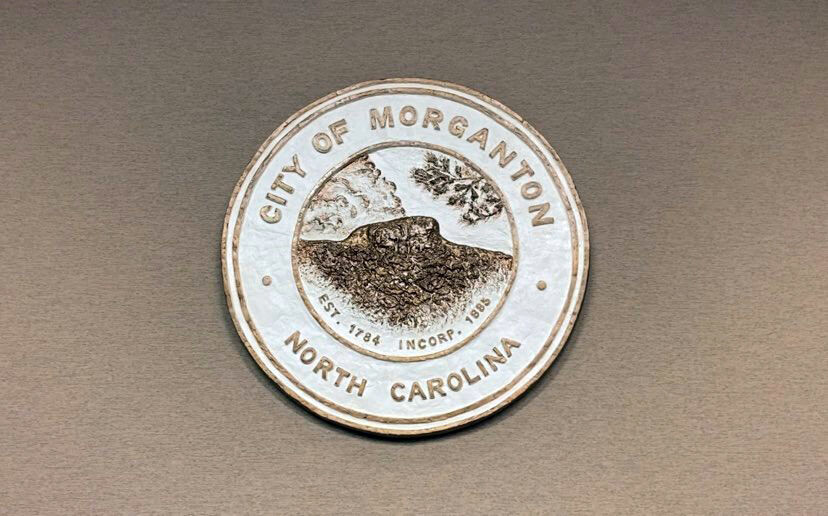 Morganton residents may breathe a sigh of relief when they hear that the city's proposed budget for 2021-22 has electric rates dropping and many others holding steady.
In the proposed budget, which will be presented by City Manager Sally Sandy at the city council's Monday night meeting, electric rates will drop from 2% to 7%. That would result in annual savings of about $27 for individual households, and between $500 and $5,000 for commercial customers, according to the proposed budget. Industrial customers will see an average 2% in savings.
The city's property tax rate is expected to hold steady at 57 cents per $100 of property value, and the downtown special tax rate also is expected to hold at 14 cents per $100 value.
Solid waste user fees will hold steady at $12 per month for residential service, and no change is expected for commercial service fees. The city recommended those looking for recycling pickup turn to Simply Green Recycling, or any of the four manned convenience centers across Burke County.
The motor vehicle tax rate also is expected to stay the same at $20 per vehicle, according to information from the city.
Water and wastewater rates are expected to hold steady. The same is expected for internet and phone rates through CoMPAS Cable.
CoMPAS TV customers will see a $5 per month broadcast surcharge added to their accounts starting in January — if the budget is approved. That's a lower increase than the city had expected  after having to renegotiate the contract for those channels, information from the city said.
The budget also recommends a 1% cost-of-living adjustment for city employees, effective July 3, and a 3% merit increase for eligible full-time employees, effective Feb. 26.
The proposed 2021-22 fiscal year budget comes in at $79,281,813 total. That is 5.5% more than the 2020-21 fiscal year, or $4,212,318 more. That's largely because of large projects in the water and wastewater funds, according to the city.
Sandy will present the proposed budget at Monday night's meeting, and the council is expected to call for a public hearing on it June 21 at 6 p.m. The budget won't be decided on until after the public hearing is held.
Rezoning
Council members will hold a public hearing and consider whether to rezone 8,566 acres of property on Stonebridge Drive.
The property currently is zoned for the medium intensity and low intensity districts, with council members hearing the option to rezone it as a high intensity district.
Morganton's Planning and Zoning Commission voted to recommend rezoning the land in an 8-1 vote at its May 13 meeting, according to information from the city.
The commission had concerns that the new zoning classification could bring too much traffic to Stonebridge Drive, and whether development would happen in the 100-year floodplain, information from the city said.
With the rezoning, a conservative estimate of 2,000 additional vehicles to the road, which currently carries about 3,500 vehicles per day, still would be satisfactory, information from the city said.
As far as the floodplain concern goes, anyone planning to develop the land within the floodplain would have to obtain a floodplain development permit in compliance with city code.
Bethel Park
Also up for decision Monday night is whether to direct city staff to apply for a grant through the Environmental Enhancement Grant Program.
The program offers local governments a chance to apply for funding for water, air and land quality improvement, according to information from the city.
Morganton Parks and Recreation Director Rob Winkler would like to apply for a $200,000 grant to go toward the restoration project at Bethel Park. A local match for the grant is not required.
Council members will cap off their meeting with a closed session to hear an update from City Attorney Louis Vinay on an economic development project. Additional details about the project have not been provided by the city.
Other items up for discussion at the council meeting include:
Approval of minutes from the May 3 meeting
A budget amendment for the water department
A project budget ordinance amendment for the community development block grant
Appointing a tax collector and directing her to collect taxes
A resolution increasing the minimum amount of taxes for non-collection
Whether to end COVID-19 emergency leave for city employees
A firearms trade with Smokefoot Trade and Pawn
Establishment of filing fees for the municipal election
Agreement to participate in the 2021-23 Western Piedmont Stormwater Partnership
Awarding a contract for a high voltage pole line at electric substation delivery 7 and another contract to construct electric substation delivery 7
A budget amendment for the courthouse square project
The council meeting will start at 6 p.m. Monday night in the Council Chambers at Morganton City Hall.