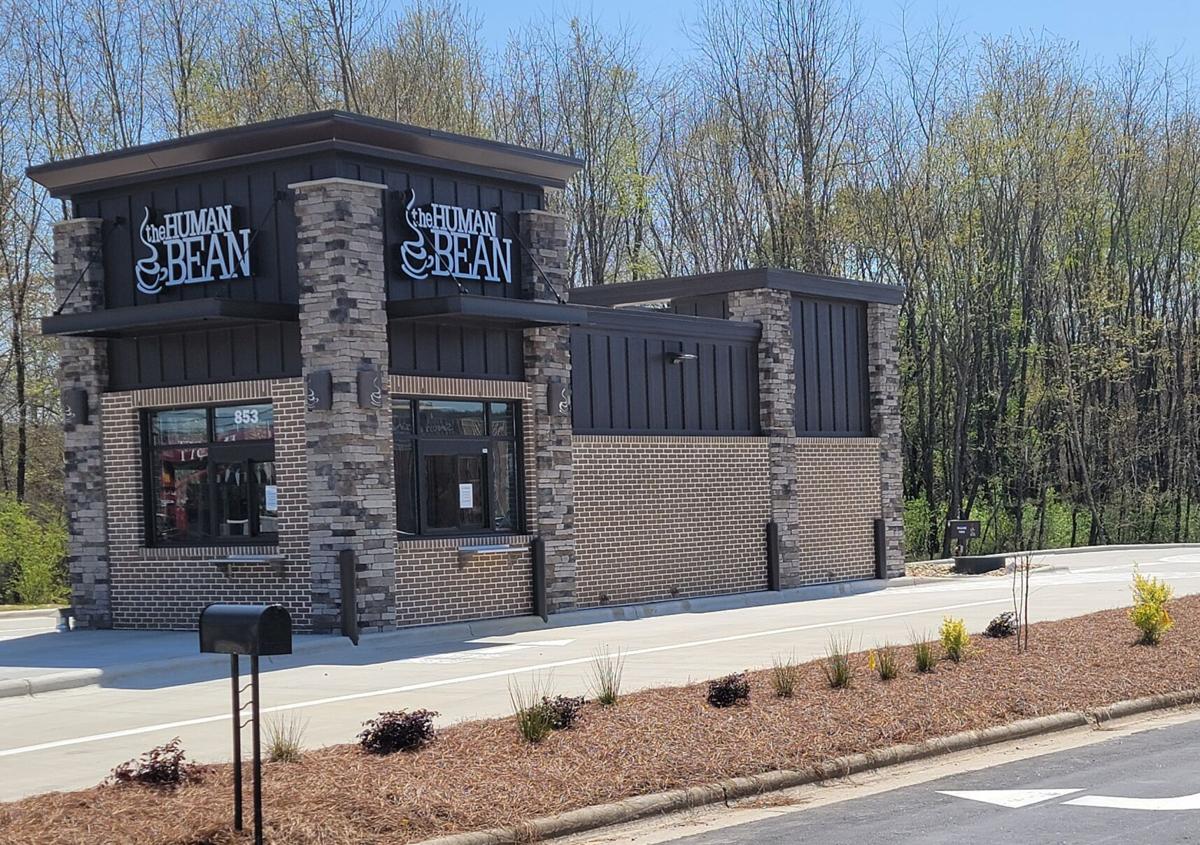 After a few months of building, it's almost time for humans to visit Morganton's new The Human Bean.
The city's new drive-thru coffee shop at 853 N. Green St. in the Independence Crossing shopping center announced Tuesday that its opening day and grand opening festivities will take place Monday, April 12.
The occasion will be celebrated with raffles for prizes and giveaways.
The Human Bean will be locally operated by Alex Tremaine of Cape Asset Management, a Charlotte-based property management firm, the announcement said. Its hours of operation will be 6 a.m. to 9 p.m. daily, and the phone number is 724-600-5117.
Those who want to get a head start on trying the new shop's coffee can download its rewards app to earn $2 off their first purchase, along with other benefits.
Not only is this the first The Human Bean in Morganton, but also just the second in North Carolina. It joins a location in Gastonia, three shops in South Carolina and two each in Georgia and Kentucky. The Gastonia location opened last year, though the chain as a whole has more than 150 spots.
The Morganton location broke ground in November. It is next door to Smoothie King and HiTone Fitness. The shopping center also includes Habaneros Mexican Restaurant No. 2, The Pie Hole pizzeria, Subway, Tractor Supply Co., the Habitat for Humanity ReStore, Fab Nails and Spa, and First Nails.
The Human Bean's drink menu is broken down into four categories:
House specialties, including chocolate mac breve, Irish cream breve, salted caramel, vanilla mocha, caramel hazelnut, caramel mocha, Mexi mocha and snowy mocha.
Classics, including flavor-infused Rockstar, flavor-infused teas, cold brew, espresso shot, Mate, chai, Smith tea, Americano and freshly brewed coffee.
Espresso drinks, including breve, cappuccino, café mocha and café latte.
Frozen favorites, including real fruit smoothies, protein smoothies, low carb, vanilla smoothies, frozen hot chocolate, java chip, green tea smoothies, acai smoothies and Granita frozen espresso.
The coffee chain has its origins more than 20 years ago on the West Coast.
"With a passion for creating happy people and our love of coffee, we opened our first drive-thru espresso stand in Ashland, Oregon, in 1998," reads the company's website. "The demand for convenient, quality coffee and espresso grew, and soon after opening our original location in Ashland, we expanded to surrounding cities in southern Oregon. The Human Bean quickly established a reputation for having friendly and experienced baristas and offering the highest quality ingredients.
"Our commitment to developing the best drive-thru espresso led us to franchising The Human Bean's brand and system in 2002. We expect to continue this growth through approved franchisees that share the same determination and commitment to our goals for this exceptional brand."