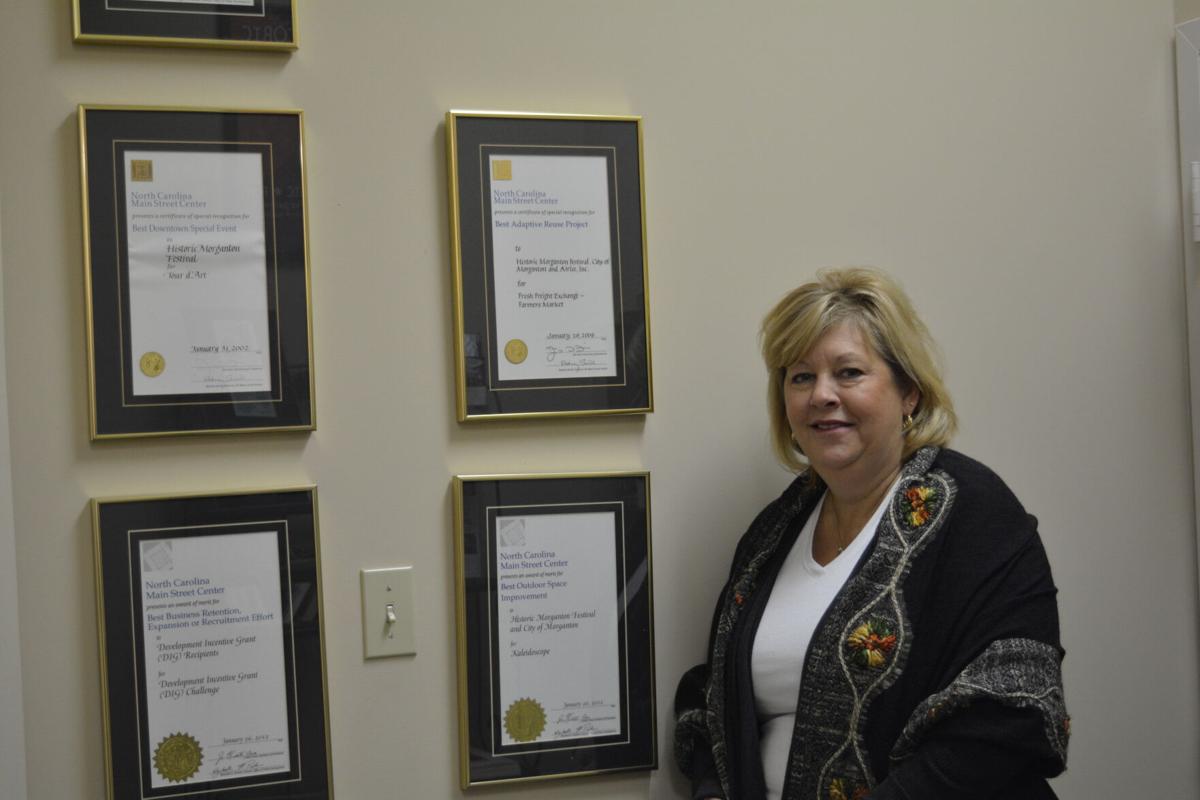 The city of Morganton is honoring its commitment to invest in endeavors beyond typical governmental services, enriching residents' lives with artistic and cultural offerings.
The award-winning downtown provides cozy, vibrant and inviting shopping and dining experiences. The performing arts theater, CoMMA, hosts everything from Broadway shows to local dance recitals. The Morganton Community House is one of the better events venues in the region for weddings, meetings and gatherings. These three departments have worked together and shared resources for a long time to offer the best experiences possible for people to enjoy.
The Morganton City Council approved a measure at its Monday meeting that will merge these departments into one, creating the new Department of Cultural and Creative Development.
The department will allow these sections of the city to continue their partnership and the city to be more proactive in using cultural amenities, events and initiatives to drive economic development. While each department will continue to have its individual focus, bringing them together allows the department to focus on bringing arts, entertainment and cultural experiences to Morganton.
"We had to rethink a multitude of things with the onset of COVID-19, including the way city government needed to operate," city manager Sally Sandy said. "When we began analyzing our operations, we realized this was an excellent way to combine three departments that already work very closely together into one cohesive unit that will offer a richer, fuller cultural experience for our city."
With the creation of the Department of Cultural and Creative Development, there will be some restructuring of city staff.
Sharon Jablonski, who has served as the city's Main Street director for nearly 30 years, will become the new department's director. Abby Nelson will assume the role of Main Street manager. Amber Austin will step into the role of CoMMA events manager, and Tony Bova will serve as its production manager. Becca Stephens will serve as business and events development coordinator for the Morganton Community House, while Sarah Williams will be its chef and kitchen manager and Sharon Davis its managing supervisor. Kasey Goodfellow, James Hildebrand and Tara Workman will serve in support roles for the department.
"Our employees stepping into these positions have served the city for a multitude of years and have plenty of experience in the departments they will now manage," Sandy said. "We are entrusting them with the continuing success of these departments that have now been combined into one, and we know they will rise to the occasion."
Jablonski said she is looking forward to leading the new department, and expanding Morganton's artistic and cultural offerings.
"Main Street, CoMMA and the Morganton Community House have always worked together to provide the best experience possible for all of our patrons," she said. "While the department is new, these employees are not. All of them are seasoned professionals who are excellent at what they do, and I am very excited to have them on my team as we enter this new era for the city of Morganton."
Get local news delivered to your inbox!
Subscribe to our Daily Headlines newsletter.