The coalition of Aaron Johnson, Tiana Sims and Leslie Taylor swept one seat in each district of the Burke County Board of Education in Tuesday night's election, with incumbent Jane Sohovich grabbing the other Western District spot up for grabs.
The results are unofficial pending canvassing on Nov. 9.
The tallies showed that Johnson unseated incumbent Seth Hunt Jr. in the West, Sims defeated longtime board member and current Chairman Buddy Armour in the Central and Taylor outgained fellow challenger Scott Lambert to take the East seat of the retiring Sam Wilkinson.
As the second-highest vote-getter in the West, Sohovich will continue to fill out the unexpired term of Edna Weller, who resigned earlier in the year. The term runs through 2023.
Johnson, Sims and Taylor are slated to commence terms that last through 2025.
The upheaval could swing the board's current COVID-19 mask mandate with a new majority as Johnson, Sims and Taylor have indicated their favor for optional masking, which would provide the votes needed along with board member Wendi Craven, a staunch supporter of optional masks, to swing the decision.
The state currently is requiring all school systems in N.C. to revisit mask policies monthly.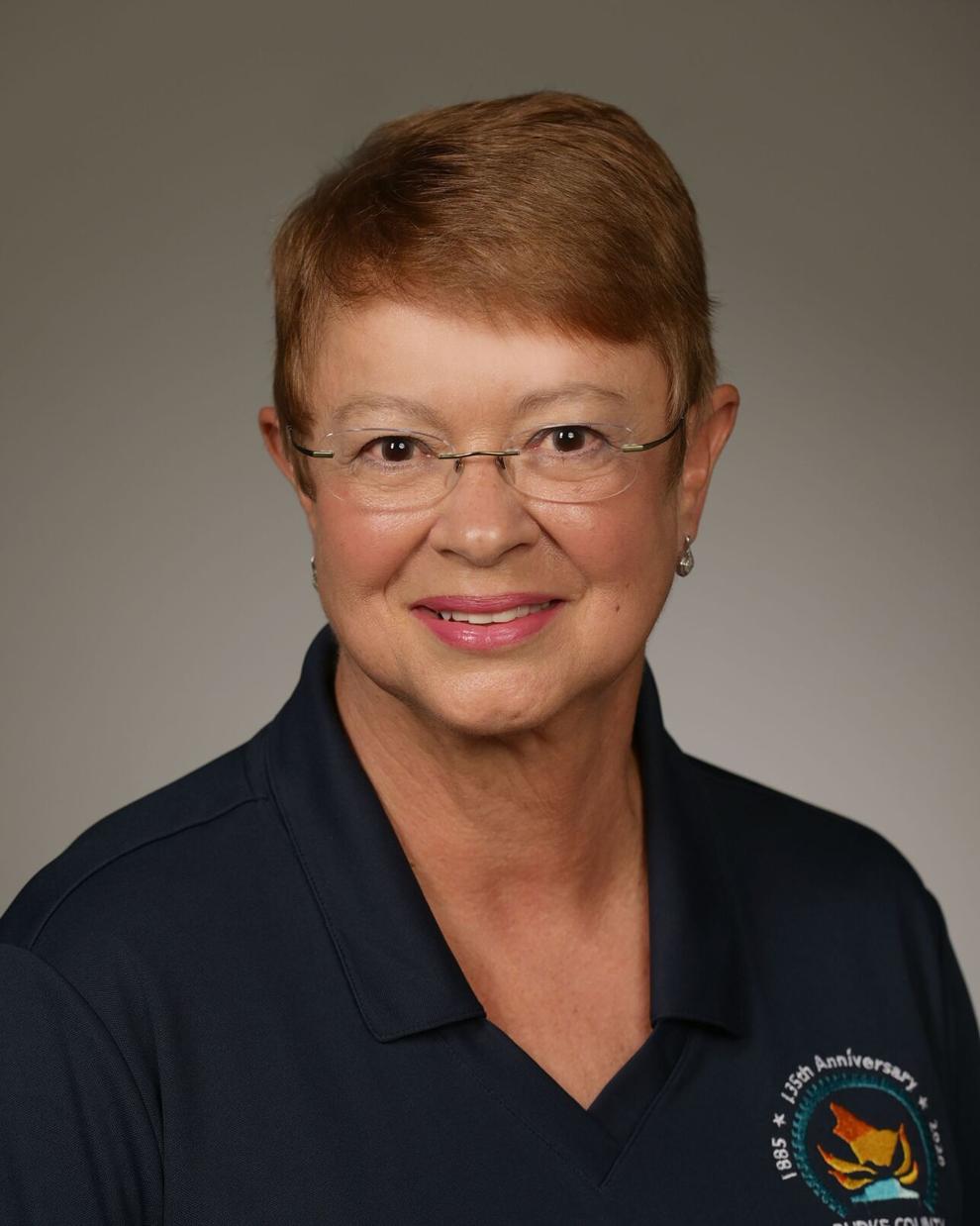 Of the seven candidates battling for the two West seats, Johnson earned a commanding 4,991 votes, good for 28.02% of the ballots cast. Sohovich received 3,080 votes (17.29%), exactly 100 tallies clear of Hunt (2,980 votes; 16.73%). Rhonda Ensley (2,560; 14.37%), Katherine Magnotta (1,817; 10.20%), Randy Fox (1,767; 9.92%) and Robert Brown (565; 3.17%) rounded out the order in the crowded Western battle.
"I'm very excited. I'm shocked, really, that the county had that much confidence in me," Johnson said. "I appreciate it, and I'm looking forward to serving them and working for them."
When Sohovich was tabbed by the board to fill the unexpired term earlier this year, Johnson was one of a several others who submitted letters of interest. Now, he's been voted in by the people.
"This is more important than that particular appointment then," Johnson said. "Having the people speak for you, the amount of confidence and faith that they have in you, is just overwhelming."
Johnson, well-known in the community as a trooper for the North Carolina State Highway Patrol, acknowledged that joining the board will be a "learning process," but some things he wants to accomplish are getting plenty of public input and continuing to improve what he described as an already-good school system. And, of course, he'll have a say in the monthly mask decisions.
"I think that you have to look at the data that's coming in," Johnson said. "I think you've got to make reasonable, sound judgments based on what the data shows. Back at the beginning of the school year, I think it was voiced very loud by the people that they wanted the option of wearing a mask. ... I think we need to start moving toward some type of normalcy."
Sohovich has served on the board since April, but joined Johnson, Sims and Taylor in being elected by popular vote for the first time, and she said she is "honored" and "humbled."
"I feel very blessed and fortunate that the county has continued to support me through this election," Sohovich said. "I will continue to make the students and the staff the No. 1 priority of mine as I have in the past. I have volunteered in schools for over 30 years, and I will continue to march on for our students, staff and teachers."
Sohovich said she looks forward to working with the new board and hopes to address issues including teacher pay, the availability of teacher assistants and reducing class sizes. As for the mask policy, Sohovich said she'll continue to lean on the numbers and protecting children in BCPS with an eye toward the possibility of optional masking in the future.
"(The new members') position on it is different than mine," Sohovich said. "My position stands with the data that we get from (Director) Danny Scalise at the (Burke County) Health Department. My position stands with the data that we see in results in Burke County. ... I will continue, as I do every single day, to update myself on that data."
Hunt, who was appointed to the board in the same fashion as Sohovich in 2016 following a resignation then reelected in 2017, was upbeat despite what appeared to be a very narrow loss.
"I have always had a lot of faith in the voters in Burke County, and I still do," Hunt said. "I do not second-guess them at all, and I think they've made some good choices. I'll obviously want to see what my options are (with the vote being so close), but all I care about is making sure every vote's counted. If every vote's counted, I'm at peace."
Central District
Newcomer Sims earned 5,220 votes, or 54.26%, to defeat Armour, who collected 4,380 ballots (45.53%). Armour, initially elected in 1995 and serving on the board constantly since 2001, shared the distinction alongside Wilkinson as the longest-tenured member.
But now, it's Sims' turn to fill the seat.
"I'm shocked, I'm ecstatic, I'm ready to go and give the board back to the people," Sims said. "I want to rebuild the trust and bond with the community. That's definitely No. 1. We've lost a lot of that. So, that's definitely something that is a priority to me — talking to our staff, taking the temperature of how things are going with them. Start talking about issues from top to bottom."
Sims said her children and the others in the school system inspired her to pursue the office. Like Johnson, it'll be a new experience for her.
"(I'll be) just soaking up anything and everything I can learn from previous members and current members and the trainings that are made available," Sims said. "(I'll be) talking to the community definitely, because we're here to serve them. Finding out what the needs are from the ground level is how you tackle these issues and how you're proactive instead of reactive."
As for masks, Sims said she'll look at data month-to-month to see where the numbers are.
"But as of where we are now, I think masks should be optional," she said. "I don't think anybody should be mandated to wear masks, especially with how low our numbers are."
Armour said the voters showed their wish to see new faces on the school board.
"You work real hard and you try to win, but it doesn't always happen the way you want it to," Armour said. "And that's about all I have to say about it. The people of Burke County decided they want to change the board, and they have.
"(I'm proud of) the fact that we were able to bring the board back from a deep abyss 12 years ago for the school system to be where it is now. I wish folks a lot of luck."
Eastern District
Taylor received the largest share of the vote on the night, taking 54.68% with 5,081 ballots cast. That represented a more than 900-vote advantage over Lambert (4,167; 44.85%).
Taylor said she was humbled by the show of support from Burke County voters.
"Just the amount of support yesterday and the people coming out to the polls," Taylor said. "There were nurses that knew me that come on their lunch breaks, there were UPS drivers. It's like you could see the community making sure that they got their voice or their choice in the ballot box (Tuesday)."
She said she's ready to get to work as a board member. She's also looking to lift the school system's mask mandate, citing improved COVID-19 stats in the county.
"I think it's time that we release the smiles again and make it optional for parents to have the choice whether they want to mask their children, or whether teachers and staff members of Burke County Public Schools want to mask on the job or let it be their choice," Taylor said.
She said she also wants the public, parents and school system staff to be involved in the decision-making process.
"I want to continue to push that and to make sure people are informed and up-to-date in what's going on, and just being proactive in the fires and the problems that come up with staff, with the community, and just looking to do positive and do good," Taylor said.
She thanked everyone who turned up to the polls for her this election cycle, and said she hoped to be a member that both her supporters and those who hoped for a different outcome could take pride in.
"I hope that, with time, I can prove myself, and that I would be a board member that they're going to be proud to say, 'she represents me, Leslie Taylor represents what I like to see done in our school system,'" Taylor said.
Lambert could not be reached for comment after multiple attempts.
Reporter Chrissy Murphy contributed to this article.