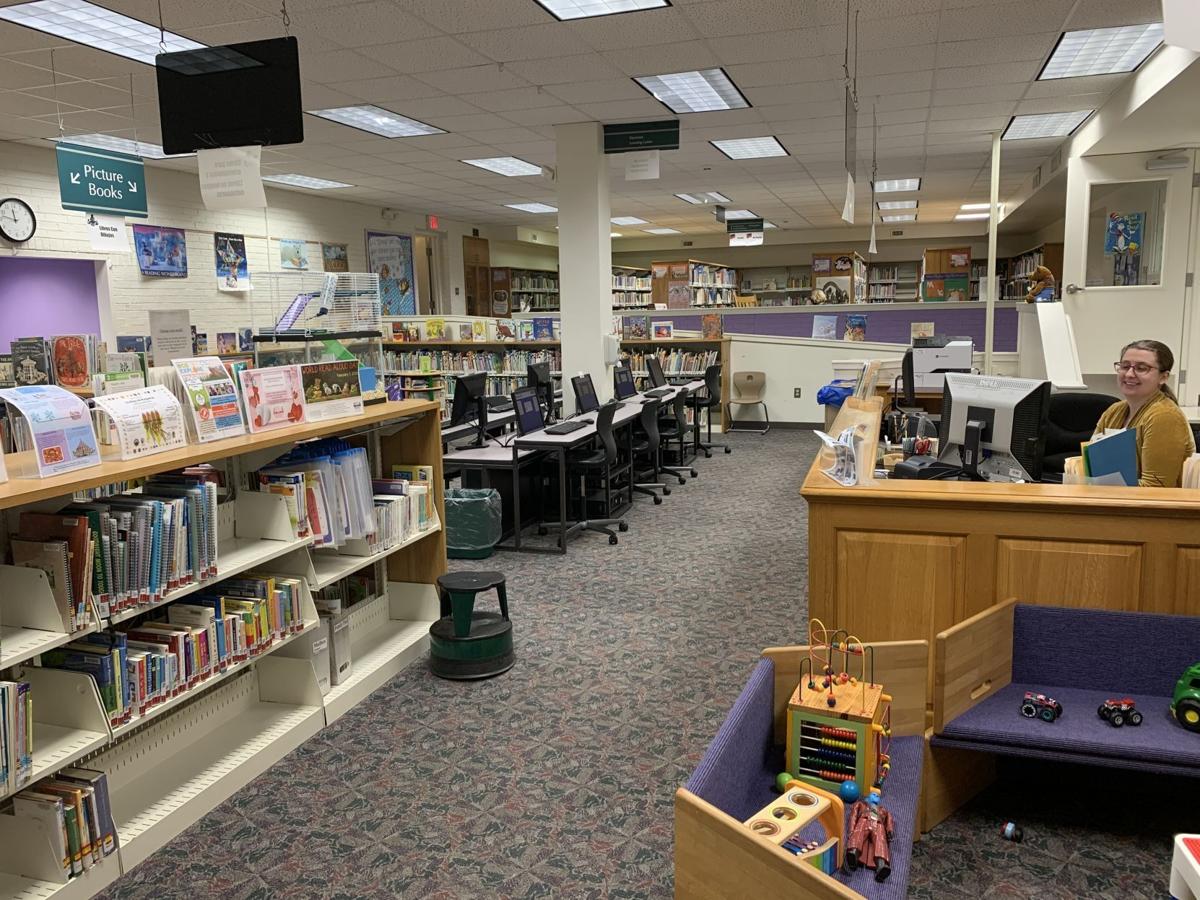 Most Wanted List
Those who have a new or gently used copy of any of the Top 10 Titles and would like to donate it to the library, it would be most appreciated. To date, the library has received 902 of the "most wanted" books.
Current BCPL Top 10 Holds
1. "Too Much and Never Enough" by Mary Trump – 11 requests
2. "A Christmas Message" by Debbie Macomber – 10 requests
3. "Deadly Cross" by James Patterson – 9 requests
4. "A Time For Mercy" by John Grisham – 9 requests
5. "NYPD Red 6" by James Patterson – 7 requests
6. "You Betrayed Me" by Lisa Jackson – 7 requests
7. "The Last Christmas Cowboy" by Maisey Yates – 6 requests
8. "Hush Hush" by Stuart Woods – 5 requests
9. "Shakeup" by Stuart Woods – 5 requests
10. "The Awakening" by Nora Roberts – 4 requests
Current New York Times Best Sellers
1. "A Time for Mercy" by John Grisham
2. "The Vanishing Half" by Brit Bennett
3. "Ready Player Two" by Ernest Cline
4. "Deadly Cross" by James Patterson
5. "The Return" by Nicholas Sparks
6. "The Guest List" by Lucy Foley
7. "Where the Crawdads Sing" by Delia Owens
8. "Home Body" by Rupi Kaur
9. "Daylight" by David Baldacci
10. "The Sentinel" by Lee Child
Libraries Available
All locations of the Burke County Public Library have suspended in-the-building services for the public until COVID metrics improve. Curbside service for materials is available at all sites. Online programming and drive through pick-up events will continue. Additional changes in library operations will be posted on the library's website and Facebook page. If you have materials to return, the book boxes are open at each library location. Materials should not be returned inside. All returned materials are quarantined before going back on the shelves. Until further notice, the library will not be accepting donations of materials except for items for the Most Wanted List. For more information go to bcpls.org.
Library Programs
Online and take-home programming is available for all ages! Zoom sessions and pre-recorded storytimes are available for birth through fifth grade, as well as age-appropriate take-home craft and activities bags. The Young Adults are doing a variety of weekly sessions through Zoom, including Jack Box Game nights and online book discussions. Adult and Young Adult Subscription boxes and take-home craft kits are available for pick up at all sites, just call your library to register. Information on all this and more can be found on our website and our Facebook Page.
Winter Reading Bingo
It's back! Winter Reading Bingo is back and runs through Feb. 28. Get your Bingo card online or at any Burke County Public Library location via curbside pick-up. Read your books, mark your cards, and turn in completed Bingo cards for a chance to win prizes. For more information check us out at www.bcpls.org.
New Book Box
The Morganton Public Library has a new outdoor book box. The new book box is much larger and is now located in the museum parking lot adjacent to the library. The book box is easier to drive up to and can be accessed from West Meeting Street or South King Street.
Wowbrary
Get a jump on all the new books at the library by signing up for Wowbrary at Wowbrary.com. Every week Wowbrary will send you a list of all the new items added to the library's collection. Click on an item to go to the library's online catalog where you can place a request for the book. This service is made possible by the Friends of the Burke County Public Library and the Library Foundation of Burke County.
eBooks @ your library
There are 2,816 Burke County Public Library users registered to use the library's digital collection available through the e-iNC consortium and NC Kids Digital Library. These users check out over 3,000 items every month. This digital collection includes eBooks, audiobooks, and streaming video available to Burke County Public Library cardholders. There are more than 27,300 items in this collection. Apps are available for download for a variety of devices including Kindle, Nook, iPhone, and Android phones. Go to http://omc.overdrive.com to see the apps. To access the collection and download items go to http://e-inc.lib.overdrive.com and follow the instructions to set up an account. You will need to know your library card number and your PIN. Please contact the library if you need any assistance.
Find us on the web
Go to www.bcpls.org and check out the listed programs and events. Unless noted otherwise, all library programs are free. Some programs have pre-registration and age requirements. The Burke County Public Library is now on Facebook, Twitter and on Pinterest @bcpls.