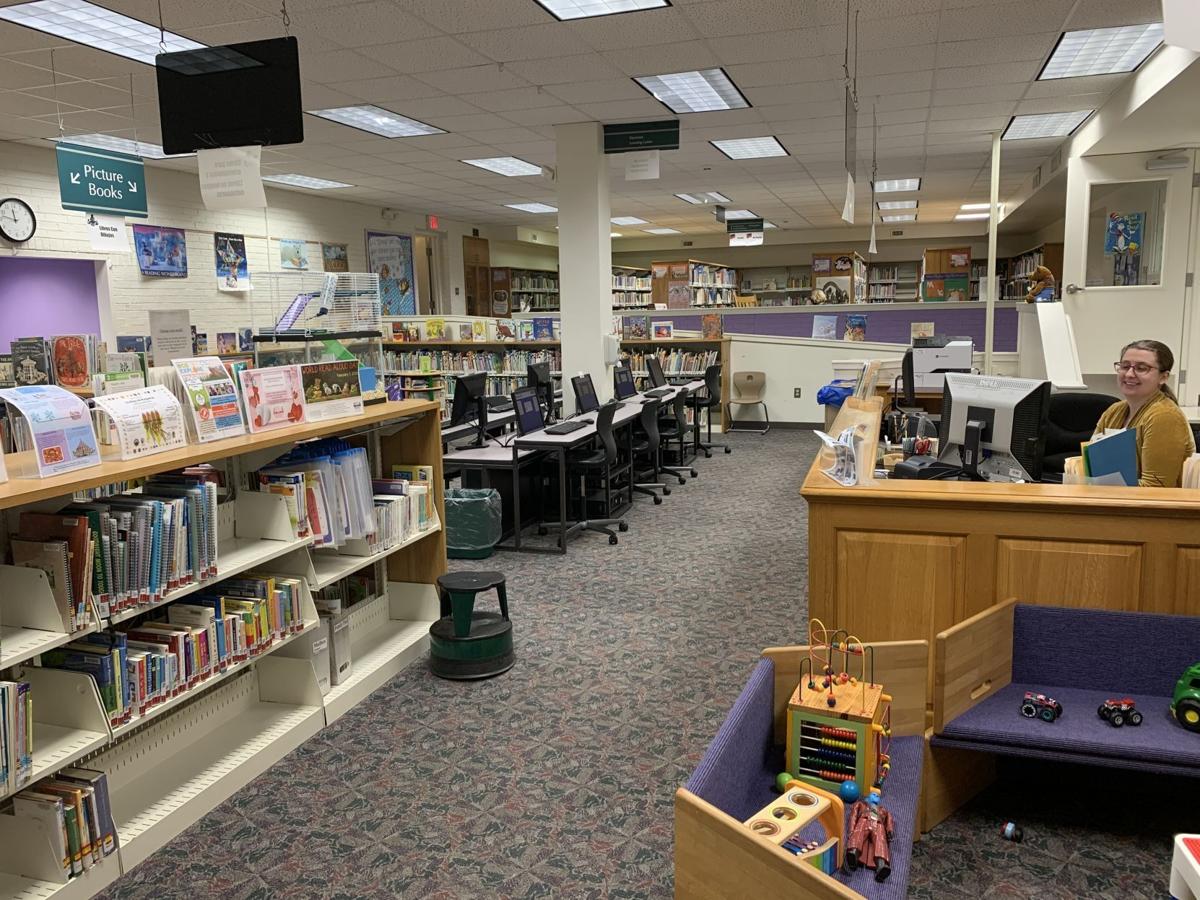 Most Wanted List
Those who have a new or gently used copy of any of the Top 10 Titles and would like to donate it to the library, it would be most appreciated. To date, the library has received 912 of the "most wanted" books.
Current BCPL Top 10 Holds
1. The President's Daughter by Bill Clinton and James Patterson – 18 holds
2. Golden Girl by Elin Hilderbrand – 13 holds
3. Missing and Endangered by Judith Jance – 8 holds
4. The Third Grave by Lisa Jackson – 6 holds
5. The Bullet by Iris Johansen – 4 holds
6. Legacy by Nora Roberts – 4 holds
7. The Summer of No Attachments by Lori Foster– 4 holds
8. Sustaining Faith by Janette Oke – 4 holds
9. 21st Birthday by James Patterson – 4 holds
10. The Perfect Murder by Kat Martin – 3 holds
Current New York Times Best Sellers and NC Cardinal Consortium Holds
1. The Paper Palace by Miranda Cowley Heller – 120 holds
2. Nine Lives by Danielle Steel – 214 holds
3. Falling by T.J. Newman – 0 holds
4. The Last Thing He Told Me by Laura Dave – 635 holds
5. People We Meet on Vacation by Emily Henry – 175 holds
6. Where the Crawdads Sing by Delia Owens – 27 holds
7. A Time for Mercy by John Grisham – 23 holds
8. Malibu Rising by Taylor Jenkins Reid – 335 holds
9. It Ends With Us by Colleen Hoover – 33 holds
10. Once Upon a Time in Hollywood by Quentin Tarantino – 0 holds
Adult Programming
Bibliomaniacs subscription box and the CraftyMe kit pick-up are going on hiatus for the month of August and will resume in September.
The Burke County Public Library is joining with the City of Morganton's Human Relations Commission for an outdoor movie event. "Same Kind of Different as Me" is PG 13 and will show Saturday, Aug. 7 at 8 p.m. (dusk) on the front lawn of Morganton Public Library. Bottled water and popcorn will be provided as well as possible food vendors. The showing is to promote community and is no charge to attend.
Young Adult Programming
This is the last week of YAS SRP 2021—we will be wrapping up the summer with our Outdoor Movie Night at the Valdese Public Library on Saturday, July 31, at 8:30 p.m. (sunset). We will be showing Big Hero 6 (PG|2014), and this program is open to all ages! Attendees are encouraged to bring their own chair or blanket to sit on. Bottled water and a fire pit for roasting marshmallows will be available (marshmallows will be provided on a first-come, first-served basis). This is also the last night to track books/activities and register to win prizes on READSquared!
Children's Programming
The Summer Reading Program for children is winding down! The last day to log reading, events and missions on the ReadSquared app for points will be Aug. 7. The points that have been earned will be redeemable for raffle tickets towards various prizes: Bigfoot Climbing Gym passes, TOSS Art Pod passes, activity kits, themed baskets and more! The raffle will be held on Monday, Aug. 9, and winners will be contacted through the ReadSquared app. Our End-of-Summer Celebration will be held on Monday, Aug. 2, from 4 p.m. to 6 p.m. at Catawba Meadows. Entertainment will be provided by storyteller and musician Sharon Clarke. Families can also meet Successful Strides' miniature horses up close and learn about animals from a South Mountain State Park ranger. There will also be in-person craft time, and books will be given away while supplies last. We look forward to seeing you there!
Friends Sponsor Pop-Up Book Sale
The Friends of the Burke County Public Library will be holding a pop-up sale at the Morganton Public Library, 204 S. King St., on Saturday, July 31, from 9 a.m. until 1 p.m.. It will be located inside the library, downstairs in the meeting room. A wide range of books will be available for purchase at $5 a bag or two books for $1, cash or check for all purchases.
NC Cardinal
The Burke County Public Library is now an official member of the statewide NC Cardinal Public Library consortium. The library will be using this new system to circulate, catalog, and process materials. Library users have access to a new online catalog. Also, users can now have notices sent via email or text rather than by mail or phone. Beginning in July, users will have access to the over 7 million items in other NC Cardinal libraries through resource sharing. Come by the library or check out the library website at bcpls.org to learn more and start enjoying all the benefits NC Cardinal has to offer.
Wowbrary
Get a jump on all the new books at the library by signing up for Wowbrary at Wowbrary.com. Every week Wowbrary will send you a list of all the new items added to the library's collection. Click on an item to go to the library's online catalog where you can place a request for the book. This service is made possible by the Friends of the Burke County Public Library and the Library Foundation of Burke County.
eBooks @ your library
There are 3,111 Burke County Public Library users registered to use the library's digital collection available through the e-iNC consortium and NC Kids Digital Library. These users check out over 3,400 items every month. This digital collection includes eBooks, audiobooks, and streaming video available to Burke County Public Library cardholders. There are more than 27,300 items in this collection. Apps are available for download for a variety of devices including Kindle, Nook, iPhone, and Android phones. Go to http://omc.overdrive.com to see the apps. To access the collection and download items go to http://e-inc.lib.overdrive.com and follow the instructions to set up an account. You will need to know your library card number and your PIN. Please contact the library if you need any assistance.
Find us on the web
Go to www.bcpls.org and check out the listed programs and events. Unless noted otherwise, all library programs are free. Some programs have pre-registration and age requirements. The Burke County Public Library is now on Facebook, Twitter and on Pinterest @bcpls.