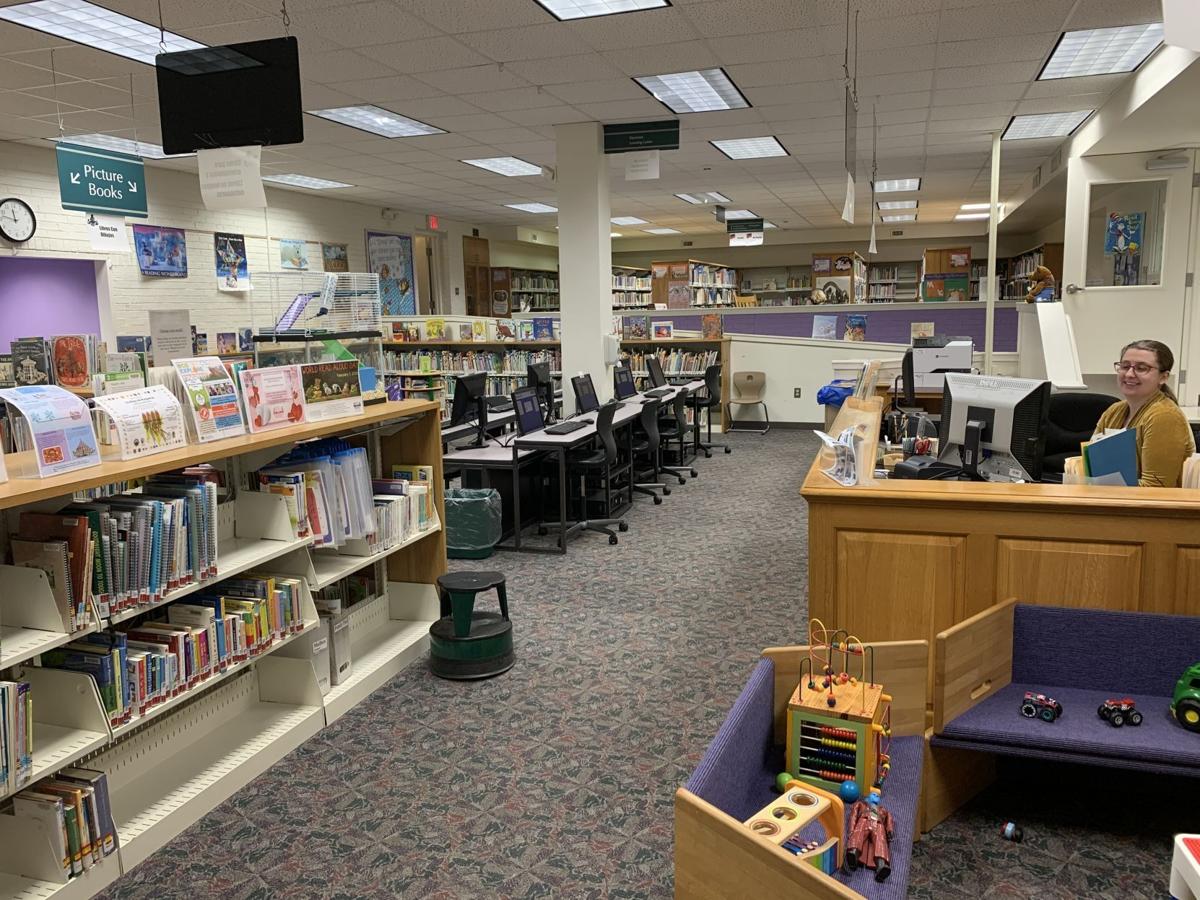 Most Wanted List
Those who have a new or gently used copy of any of the Top 10 Titles and would like to donate it to the library, it would be most appreciated. To date, the library has received 894 of the "most wanted" books.
Current BCPL Top 10 Holds:
1. "The Courtship of Carol Sommars" by Debbie Macomber – 18 requests
2. "The Return" by Nicholas Sparks – 17 requests
3. "Too Much and Never Enough" by Mary Trump – 17 requests
4. "Texas Outlaw" by James Patterson – 14 requests
5. "The Coast-to-Coast Murders" by James Patterson – 13 requests
6. "A Walk Along the Beach" by Debbie Macomber – 12 requests
7. "The Midwife Murders" by James Patterson – 11 requests
8. "Shadows in Death" by J.D. Robb – 11 requests
9. "The Book of Two Ways" by Jody Picoult – 10 requests
10. "The Silent Wife" by Karin Slaughter – 10 requests
Current New York Times Best Sellers
1. "All the Devils Are Here" by Louise Penny
2. "The Lying Life of Adults" by Elena Ferrante
3. "Dark Song" by Christine Feehan
4. "The Harbinger" by Jonathan Cahn
5. "The Vanishing Half" by Brit Bennett
6. "The Transcendent Kingdom" by Yaa Gyasi
7. "Where the Crawdads Sing" by Delia Owens
8. "Squeeze Me" by Carl Hiaasen
9. "The Guest List" by Lucy Foley
10. "Thick as Thieves" by Sandra Brown
Libraries Open
All locations of the Burke County Public Library are now open to the public on a limited, appointment only basis. Libraries have returned to their regular operating schedules. Based on the governor's most recent order masks will be requested to be worn while at the library. The number of people allowed into the libraries will be limited and social distancing will be required. You may call the library at 828-764-9261 (Morganton), 828-874-2421 (Valdese), or 828-764-9283 (C.B. Hildebrand) to schedule an appointment. Appointments may be made to use computers (non-recreational use), browse the stacks for books, read the newspaper or a magazine in the reading areas, use a study room, or to research in the North Carolina room. Appointments are time limited so more people can have access to the libraries. If you have materials to return, the book boxes are open at each library location. Materials should not be returned inside. All returned materials are quarantined for 72 hours before going back on the shelves. Until further notice, the library will not be accepting donations of materials except for items for the Most Wanted List. For those wanting books but not wanting to come inside, the Books2Go curbside service is available.
Study Zones
Looking for a quiet, indoor space with wifi for you or your child's school work? The library has a variety of spaces available for individuals and families to use. From study rooms that fit two to three people to larger meeting rooms that can fit a whole family (or two). These space are available by appointment any time the library is open. Room appointments are available on a first come, first served basis for up to two hours. Times can be extended if no one is waiting. Give us a call and reserve a room – Morganton – 828-764-9260, Valdese – 828-874-2421, or C.B. Hildebrand – 828-764-9283.
Library Card Month
September is National Library Card Month. Schedule an appointment and bring the family in to get everyone a library card. Your first card is free and not only gives you access to materials at the three Burke County Public Library locations but to thousands of ebooks through the E-iNC and NC Kids Digital Libraries as well as all of the resources through NC Live.
Library Programs
Online and take-home programming has resumed for all ages! Zoom sessions and pre-recorded storytimes are available for birth through fifth grade, as well as age-appropriate take-home craft and activities bags. The Young Adults are doing a variety of weekly sessions through Zoom, including Jack Box Game nights and online book discussions. Adult and Young Adult Subscription boxes and take-home craft kits are available for pick up at all sites, just call your library to register. Information on all this and more can be found on our website and our Facebook Page.
Pick It Up
The library is offering a number of take home options for families and children. Here's a list for September: Take it - Make it at MPL, Busy Bags at VPL, Enrichment Bags at CBH, Imagine Your Story Fairytale Bag at MPL, Science Academy at VPL, and Cooking with Amber at VPL. Additional take-home options will post periodically on our storytime group on Facebook and the library website. All take-home crafts, kits, and bags are of limited quantity and items are subject to change. Call the libraries for more information at 764-9274 (MPL), 874-2421 (VPL), or 764-9283 (CBH).
Wowbrary
Get a jump on all the new books at the library by signing up for Wowbrary at Wowbrary.com. Every week Wowbrary will send you a list of all the new items added to the library's collection. Click on an item to go to the library's online catalog where you can place a request for the book. This service is made possible by the Friends of the Burke County Public Library and the Library Foundation of Burke County.
eBooks @ your library
There are 2,483 Burke County Public Library users registered to use the library's digital collection available through the e-iNC consortium and NC Kids Digital Library. These users check out over 3,000 items every month. This digital collection includes eBooks, audiobooks, and streaming video available to Burke County Public Library cardholders. There are more than 27,300 items in this collection. Apps are available for download for a variety of devices including Kindle, Nook, iPhone, and Android phones. Go to http://omc.overdrive.com to see the apps. To access the collection and download items go to http://e-inc.lib.overdrive.com and follow the instructions to set up an account. You will need to know your library card number and your PIN. Please contact the library if you need any assistance.
Find Us on the Web
Go to www.bcpls.org and check out the listed programs and events.
Unless noted otherwise, all library programs are free. Some programs have pre-registration and age requirements.
The Burke County Public Library is now on Facebook, Twitter and on Pinterest @bcpls.
Get local news delivered to your inbox!
Subscribe to our Daily Headlines newsletter.