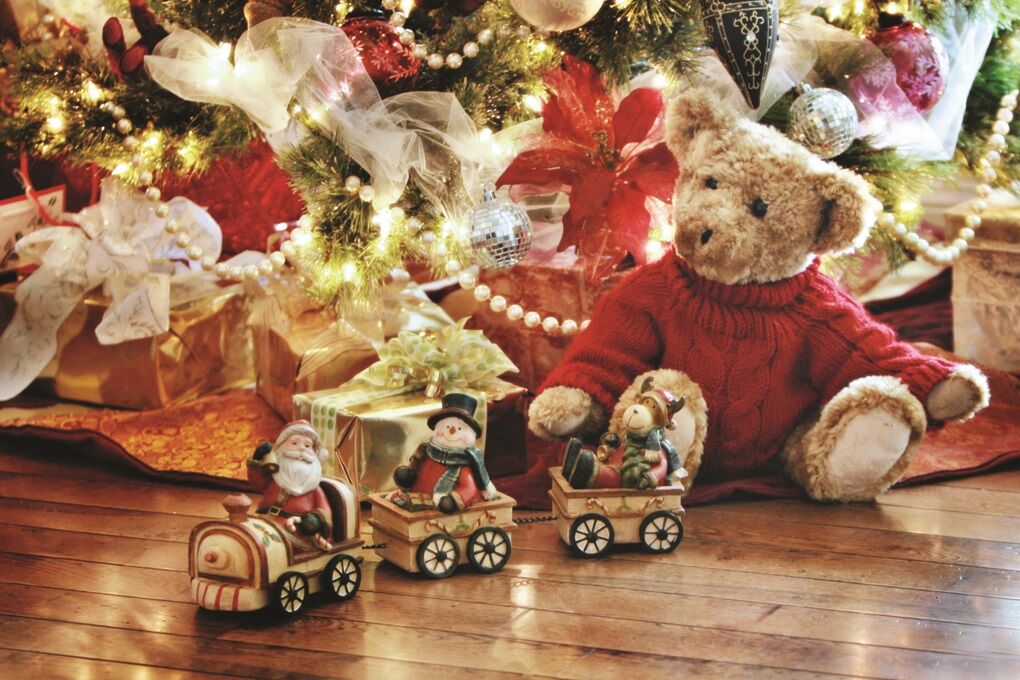 Like many workplaces, the N.C. Cooperative Extension's Burke County Center supports the Marine Corps Reserve's Toys for Tots Christmas campaign.
And just as the year of COVID-19 has affected the way the Extension interacts with its clients, the center is shifting gears on its toy drive, opening it up to anyone who wants to drop off a child's Christmas present at the 130 Ammons Drive office.
"The master gardeners and the beekeepers associations in the county for years have been supporting that," said Donna Teasley, an Extension agent at the Burke County center. "At our annual Christmas gathering, that's when we always have everybody bring stuff in. But, of course, this year, we're not going to have any of those Christmas gatherings.
"So, the Marines from Toys for Tots contacted us and asked us if we were going to be able to do anything this year because the need is huge this year. It's much bigger than it has been. We decided that they could bring us a box over to the office because this is a great drop-off point. We just decided that we would open it up to everybody because it's a good cause and it's something that everybody can identify with."
Those who want to donate are asked to bring new, unwrapped toys to the center. Donors are asked to avoid giving toy knives, weapons, guns, grenades and similar items.
The call for toys has gone out to all the Extension's clients, including cattlemen, beekeepers, master gardeners and 4-H, Teasley said, noting that the office is prepared to handle a larger reception.
"In our jobs, we're not here for the money. It's about making Burke County a better place to live," she said. "That is what we all strive to do every day here in this office, whether it's teaching somebody how to garden or jumping them in to learn how to raise cattle or teaching a 4-Her how to build a beehive. That's just what we do.
"Anything that we can do to help the community and improve lives, we're all behind it. Everybody is very supportive. I'm hoping that since we opened it up and expanded it, we'll even have a larger collection this year than we've had in the past. And we've had a pretty good-sized collection in the past. Here in our office, we are hampered by not being able to do all the face-to-face things in the community we're accustomed to doing. You just make do, so that's one of the things we're hoping will help."
Holiday hope
Toys for Tots was started by Marine Corps Reserve Maj. Bill Hendricks in 1947. The nonprofit organization's mission statement is to "deliver, through a new toy at Christmas, a message of hope to less fortunate youngsters that will assist them in becoming responsible, productive and patriotic citizens."
Throughout its history, Toys for Tots overall has delivered more than a half-billion toys to underprivileged children.
"It's always been important, but this year, everybody is worried. Everybody is tired of the situation. And everybody is sort of struggling with finding that Christmas spirit," Teasley said. "But there's nothing that makes you feel any better than to go out and buy a gift for somebody else. Especially when you know, No. 1, that it's going to be for a child, and also that it could be the only gift that child gets.
"If that doesn't get you in the Christmas spirit, nothing's going to. So, I think we all need that this year. Any little thing that we can do to help us cope with everything that's going on — none of us are going to have the Christmas that we want this year, I'm sure. But we can at least do something for somebody else."
To contact the N.C. Cooperative Extension Burke County Center, call 828-764-9480.
Get local news delivered to your inbox!
Subscribe to our Daily Headlines newsletter.