Local resident Kim Longsoldier's 11-year career as a military police officer with the U.S. Army has proven she can thrive under fire of many different kinds.
Longsoldier, 37, was born in Gordon, Nebraska, but raised in Kyle, South Dakota. She enlisted in the Army in 2000 at age 17 in a delayed entry program and completed basic training at Fort Leonard Wood in Missouri.
"I wanted to travel, and I come from a family with a lot of veterans," Longsoldier said of her decision to pursue a military career. "I had a lot of friends who were already in the military, and they made it sound so fun."
Some of her family worked in law enforcement, which is why she decided to become a MP.
"I always wanted to be a cop when I was growing up, so that was the closest thing I could get (in the military)," Longsoldier said.
She served in several different duty stations during her military career. Her duties included patrolling, guarding prisoners, participating in security escorts, collecting evidence during investigations, issuing citations for military offenses and responding to emergencies on the base.
She saw few female MPs during her time of service. Female military personnel were more likely to serve in medical or administrative roles.
"I felt like I had to prove myself a lot," Longsoldier said. "It was really tough, because a lot of the males were like, 'I never had a female soldier.' For a long time, they would call me 'girl' or 'woman' or 'chick.' Finally one day, I got so mad and I said, 'I have a name!' Sometimes it was so frustrating, but I just tried harder, because I couldn't just quit my job."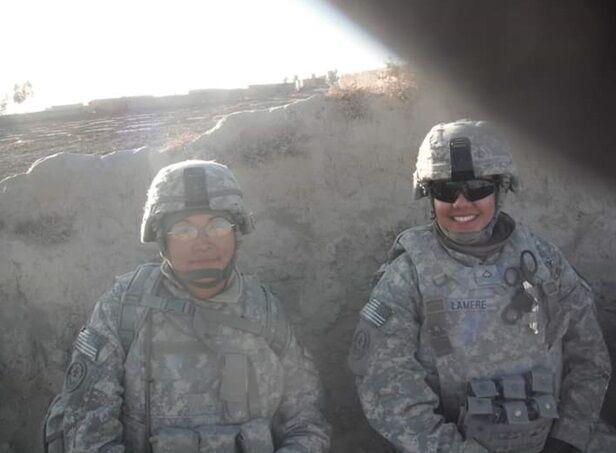 Some of her assignments took her overseas to places such as South Korea, Germany and Afghanistan. Travel was her favorite part of the job, as well as making friends and enjoying camaraderie with fellow soldiers.
"I got to see a lot of places I never thought I would see before," Longsoldier said. "My dad was stationed in Korea, and I went to look for the camp he was stationed at, but I think it had closed down in the late '70s or early '80s. I got to go all over Europe to places older people had talked about (visiting) during World War II. I've been to three different concentration camps. We took a weekend in Poland and went to Austria and toured Vienna. We went to Prague (in the Czech Republic)."
She experienced combat in Afghanistan while serving on a female engagement team assigned to air assault missions. The team was required for female searches.
"I would go out on actual missions with some of the guys," Longsoldier said. "There was me, some medics, military intelligence, K-9 and sappers, which are explosives guys (combat engineers who support front-line infantry). The infantry guys would search the villages, and they would call us to search females. On several occasions, they brought me to talk to the females in the village about what their concerns were and to see if we could get intel. It was kind of tough, because I always had an interpreter with me, but because of cultural differences, I could be around the females, but they couldn't, so they had to stand around the corner. They (the women) had to have their husband's permission, or their husband had to be present."
She tried to improve relations with locals by giving cookies, candy and crayons and paper to the local children.
"In the villages, there is nothing out there," Longsoldier said. "They only know their families."
She remembers vividly the first time her group was fired upon, and they had to run for their lives.
"It was surreal," Longsoldier said. "When we got inside, I was like, 'Did that just really happen?'"
Another challenge was being away from family for such long periods, including her two sons.
"I was always gone, and it was so hard to leave them, because I felt like I missed out on their younger days," Longsoldier said.
She had married a fellow service member early in her career, but when they divorced, she left the military so she would have a better chance of retaining custody of their children.
Longsoldier took a job as a school resource officer in her hometown. She kept in touch with a friend who worked in Weaverville, who encouraged her to give western North Carolina a try. She moved to Glen Alpine and worked as a security guard at the Biltmore Estate in Asheville, but the commute proved too long, so she applied to Catawba Valley Staffing and got a job with the Locums Company in Morganton, a medical staffing agency.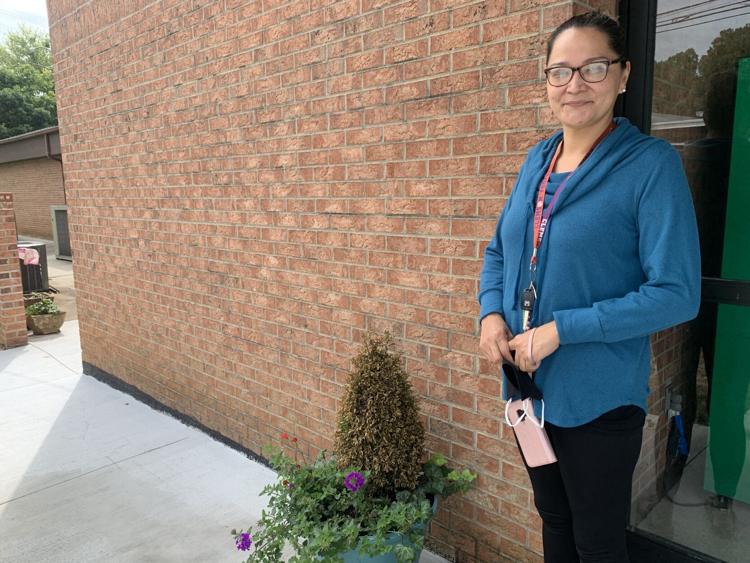 She earned an associate degree in human services from Western Piedmont Community College in July. Her degree work included two internships, one with the Burke County Veterans' Service office, and one with Burke United Christian Ministries. She plans to continue her education by pursing a bachelor's degree from Lees McRae College.
She reflected on her military career and the importance of recognizing Veterans Day.
"I learned a lot, especially trust," Longsoldier said. "You go in not knowing anybody, but you're all coming together for the same purpose."
She said Veterans Day is a good time to remember those risking their lives for America's freedom.
"When I think about veterans, I think about the people who lost their lives for this country, especially in war," Longsoldier said. "There are no words to describe how to thank a veteran. There is so much that no one understands that they go through."
Get local news delivered to your inbox!
Subscribe to our Daily Headlines newsletter.