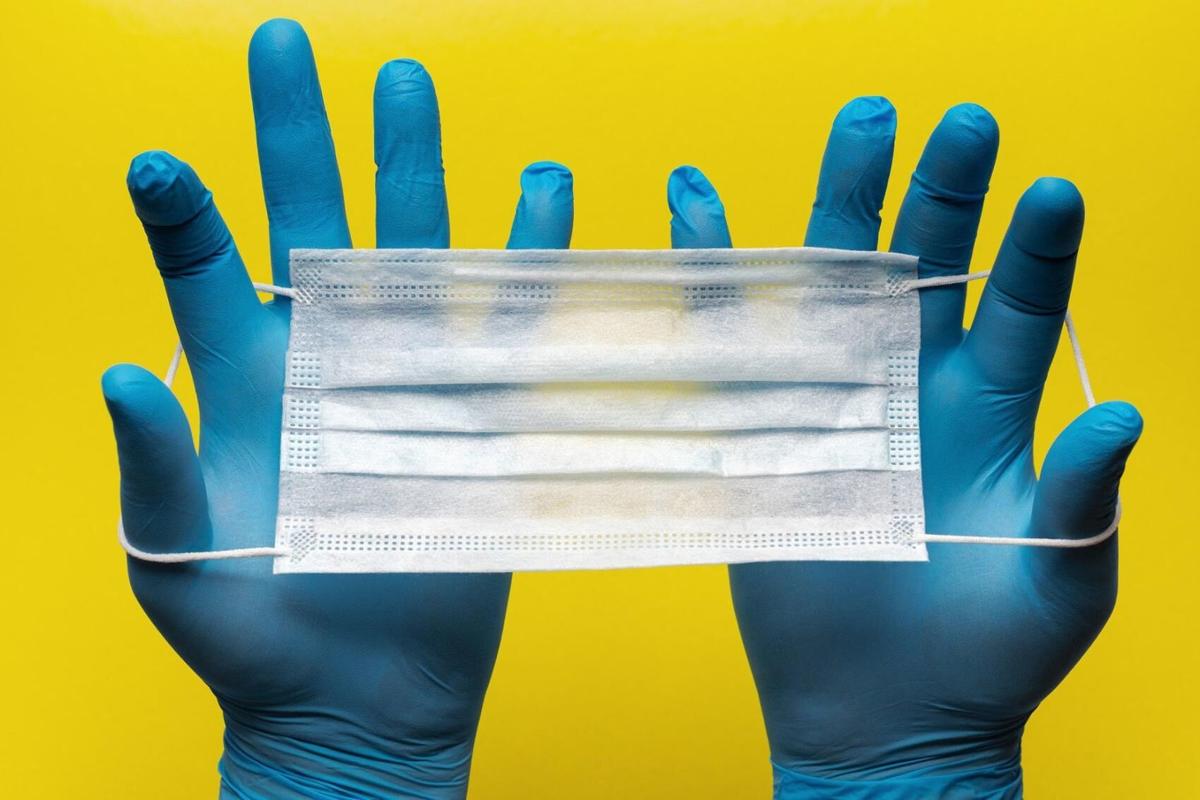 More than 230 cases of COVID-19 were reported in Burke County over the weekend, with 42 of them reported since Sunday.
The 232 new cases brought the county's total up to 13,903 cumulative cases, 1,350 of which are active, according to a release from the Burke County Health Department. The positivity rate remained at 12.6% since it was last updated Friday.
There still are 49 COVID-19 patients in the hospital, and 18 of them are in the intensive care unit at Carolinas HealthCare System Blue Ridge. All but two of the ICU patients are unvaccinated, and all but nine of the total patients are unvaccinated.
Thirteen COVID-19 patients were on ventilators Monday, and again, all but two of them are unvaccinated, the hospital reported.
In addition to the nearly 50 people admitted to the hospital with COVID-19, another 248 people are receiving treatment from the health care provider's virtual hospital, according to Carolinas HealthCare.
Most of the new cases the health department is seeing are in adults who are 20-39 years old, according to the Monday release.
Statewide, 5,346 new cases were reported Monday, with 3,514 people hospitalized and a daily percent positive rate of 11.8%, according to the North Carolina Department of Health and Human Services.
A total of 15,247 people have died in the state from COVID-19 since the start of the pandemic.
State health officials are encouraging residents to get their flu vaccines as COVID-19 continues to work its way through the state.
"COVID-19 is still here, still sending North Carolinians to the hospital with severe illness and still causing deaths. As flu season begins, we all need to do what we can to be as healthy as possible," said Dr. Elizabeth Tilson, NCDHHS state health director and chief medical officer.
"It is critically important to get your flu vaccine and your COVID-19 vaccine. Flu can be a serious and sometimes deadly disease. Getting vaccinated can prevent you from getting ill and keep you from needing a hospital bed."
For COVID-19 vaccines, 39,412 people or 44% of the county's population have received at least one dose of the COVID-19 vaccine, while 35,836 people or 40% of the county's population have been fully vaccinated against the virus, according to NCDHHS.
The health department partnered with Carolinas HealthCare to interview local residents about why they chose to get vaccinated.
"I chose to get the vaccine because I want to continue doing what I love and teaching the next generation how to dance," said Sherri McGimpsey, owner of Sherri's School of Dance.
Tom Bland, pastor at First Baptist Church of Morganton, said it was scripture that led him to get vaccinated.
"One is from the letter of James, where James is saying every good and perfect gift comes from the father of lights above," Bland said. "He's speaking of God almighty, of course, and we know the vaccines aren't perfect, but we believe in faith that they are very, very good."
Tea Yang, a Hmong community member, spoke about her experience growing up in Laos.
"By the time I was four, I'd lived in three refugee camps," Yang said. "In these refugee camps, there were so many diseases that ran through the camps, and we were not vaccinated. There were a lot of Hmong children, Hmong elders who passed because we had no vaccinations. I believe in vaccines and I encourage everyone, if they're able, to get vaccinated."
Anyone who is moderately to severely immunocompromised and is looking to get a third dose of the vaccine can call the county health department at 828-764-9150 to schedule an appointment. Third doses are administered at least 28 days after the second dose of Pfizer or Moderna.
The health department provides Pfizer, Moderna and, while supplies last, J&J, vaccines.
The health department also is helping those who are homebound get vaccinated. Call the health department at 828-764-9150 and dial 0 to speak with an operator with questions about COVID-19 or getting vaccinated.
Vaccine locations
Other locations in Burke County offering the COVID-19 vaccine include:
Walmart Pharmacy in the Morganton Heights Shopping Center is offering the Moderna vaccine. Visit walmart.com/covidvaccine or call 828-433-8086. People are asked to bring their insurance card if they have it, but the vaccine is free.
Table Rock Pharmacy. Visit tablerockrx.com to make an appointment. Those who do not have access to the internet can call 828-438-9355. Walk-ins also are being accepted.
Burke Primary Care in Morganton — Call 828-437-4211.
Cannon Pharmacy in Morganton — Call 828-433-5120.
Rock Drug Store in Valdese — Call 828-879-9812.
Drexel Discount Drug in Drexel — Call 828-433-6777.
Good Samaritan Clinic in Morganton — Call 828-212-4185.
High Country Community Health-East Burke in Connelly Springs — Call 828-874-2061.
High Country Community Health-Burke in Morganton — Call 828-608-0800.
Morganton Drug Inc. in Morganton — Call 828-433-6353.
Bio Medical Applications of North Carolina Inc. BMA of Burke County for clients only.
Find more locations and schedule an appointment at myspot.nc.gov.