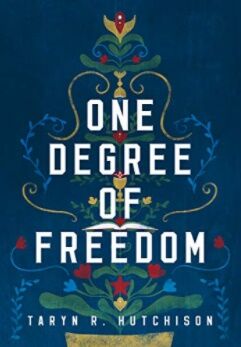 A Morganton author's debut novel will be released on Tuesday, Nov. 17, and christened with a book signing two days later.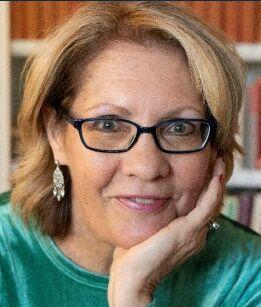 Taryn R. Hutchison's "One Degree of Freedom," a novel for readers ages 12 and older will be released shortly ahead of her book signing hosted by downtown's Adventure Bound Books and held at the Morganton Community House from 6-7 p.m., according to information from the author.
The novel, which Hutchison said recently reached the No. 1 new release ranking on the Amazon Kindle for Children's European Historical Fiction, is set in the small country of Romania during the 1980s Cold War, according to a press release. The pages are filled with government spies, family secrets, hidden rooms, fierce friendships and the search for faith in a world that denies God.
Fifteen-year-old Adriana Nicu lives in the sheltered world of Bucharest, Romania, in the year 1987, the release says. Under the rule of communist president Nicolae Ceaușescu, citizens of Bucharest live with the eyes and ears of the government ever present. Adriana's future, which will involve becoming an engineer, is locked in against her will.
During a visit to her aunt's apartment, Adriana walks through a wardrobe into a hidden room filled with stacks of forbidden novels, the release says. Stories bring light into the darkest of circumstances as her family begins to unravel and her life strangely parallels those of her novels' heroines. Adriana's childhood loyalties and her belief that God doesn't exist are called into question as her circumstances force her to rethink things she once believed were certain.
Middle-grade students and young adult readers will be drawn in and enlightened, the release says. The classic novels Adriana reads are listed in the front, serving as a guide for today's readers.
"A fierce heroine who reads banned books — my favorite kind of hero! ... Brilliantly conceptualized and beautifully written, a coming-of-age tale set in the Cold War era, with characters you fall in love with and root (and cry) for," wrote Kim Childress, book editor for Girls' Life magazine, in a review.
"Hutchison deftly weaves hope among darkness, reminding us that all we have to do is return to the stories where our heroes exist, so that we can become the heroes of our own lives," wrote Catherine Campbell, an editor and essayist, in her review.
Hutchison, a resident of Morganton, always knew she wanted to be a writer, but she put that on hold to pursue other things she loved, the release says. After traveling the world, her childhood dream of becoming a writer began to beckon. She wrote a memoir, "We Wait You," about her 10 years living in eastern Europe, and it was translated into Romanian.
In-person and virtual options are available for the book signing, according to information from Hutchison. Registration is required in advance. For more information, call 828-475-6955 or visit bit.ly/OneDegreeOfFreedom.
For more information from Adventure Bound Books, go to adventureboundbooks.com. The bookstore is located at 120 N. Sterling St. The Morganton Community House is located at 120 N. King St.
Get local news delivered to your inbox!
Subscribe to our Daily Headlines newsletter.