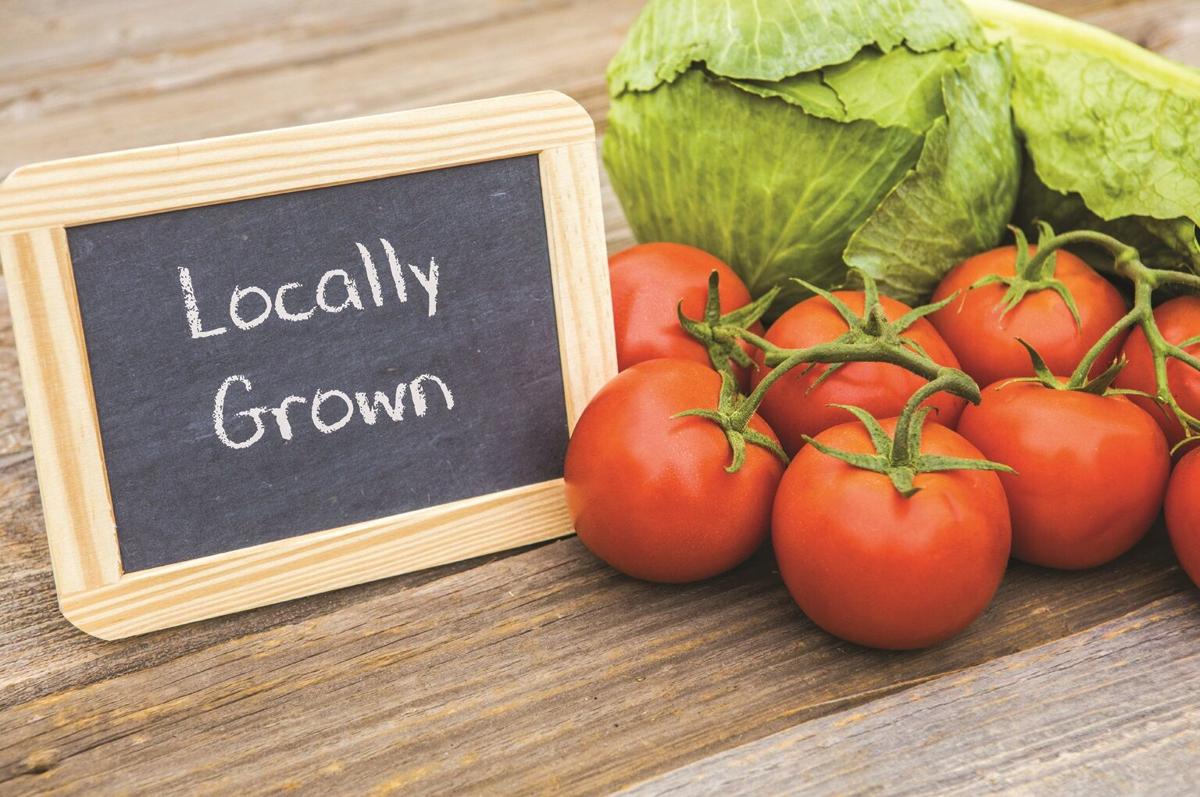 Foothills Farm and Art has a new manager, and she's setting her sights on adding new vendors to the Morganton-based online hub.
Betty Ann Winters, who's been on the job for three weeks, aims to add at least two new vendors to the hub every month — vendors who appreciate and practice the sustainability championed by the hub, which started in early 2019 with grant money from the N.C. Conservation Fund's Resourceful Communities program.
Winters wants both more food producers and artisans, with some specific items in mind.
"We want people who grow crops that are available all year long, No. 1," she said. "We could use more body products like handmade soaps and a goat producer who has some cheeses. I just hope that there are enough farms in the area interested in joining the hub."
Through the online hub, vendors have a virtual storefront on the Foothills Farm and Art website, which is run through Shopify. Customers can visit the storefronts and purchase items. The items, instead of being shipped, are available for pickup at the hub at 201 Shady Rest Road in Morganton.
Winters describes Morganton's hub, which was started in March 2019, as still in its infancy. She hopes that it can continue to grow to be busy enough to provide farmers and artisans with income— especially during the winter and the COVID-19 pandemic — and, in turn, to give customers a wide-ranging source of good local products.
"In North Carolina, there are nine food hubs," Winters said. "It's a collaborative, and we are one of those here in Morganton. It was started in 2019 by Madelyn Russ and several other volunteers to get a good local food source available to all people. Local farmers, growers and food producers — people who bake goods and make jellies and jams — along with artisans— maybe people who make soaps or shear sheep and have yarn and things like that — things that you would typically find at a farmers' market.
"But what this avenue does is it allows the consumer to go online and purchase their items 24/7. They can order in the middle of the night. As long as those orders are placed by Tuesday night at midnight, their product would be available for pickup Friday at the hub.
"The vendors are from all around our area. Currently, we have 13 people who are vending. They range from meat producers, eggs, produce, herbal products, essential oils and an array of different craftspeople."
Winters' new position fits her passions and is about a decade-and-a-half in the making.
"I'm really just studying and learning so much myself," she said. "My background is in floriculture, so I have an agricultural background. Actually, when we first moved to Morganton 14 years ago, I had a little garden shop right where the farmers' market is now behind Maria's, and it was my passion. I loved it. But financially, I had to get back to working for the state.
"So, I love nature and gardening, especially organic gardening and sustainability and art work. I'm also a fiber artist. I saw the job posting it the newspaper as a Sunday ad in the back. It was farm and art, and I thought I'd be a good fit for the position."
Get local news delivered to your inbox!
Subscribe to our Daily Headlines newsletter.