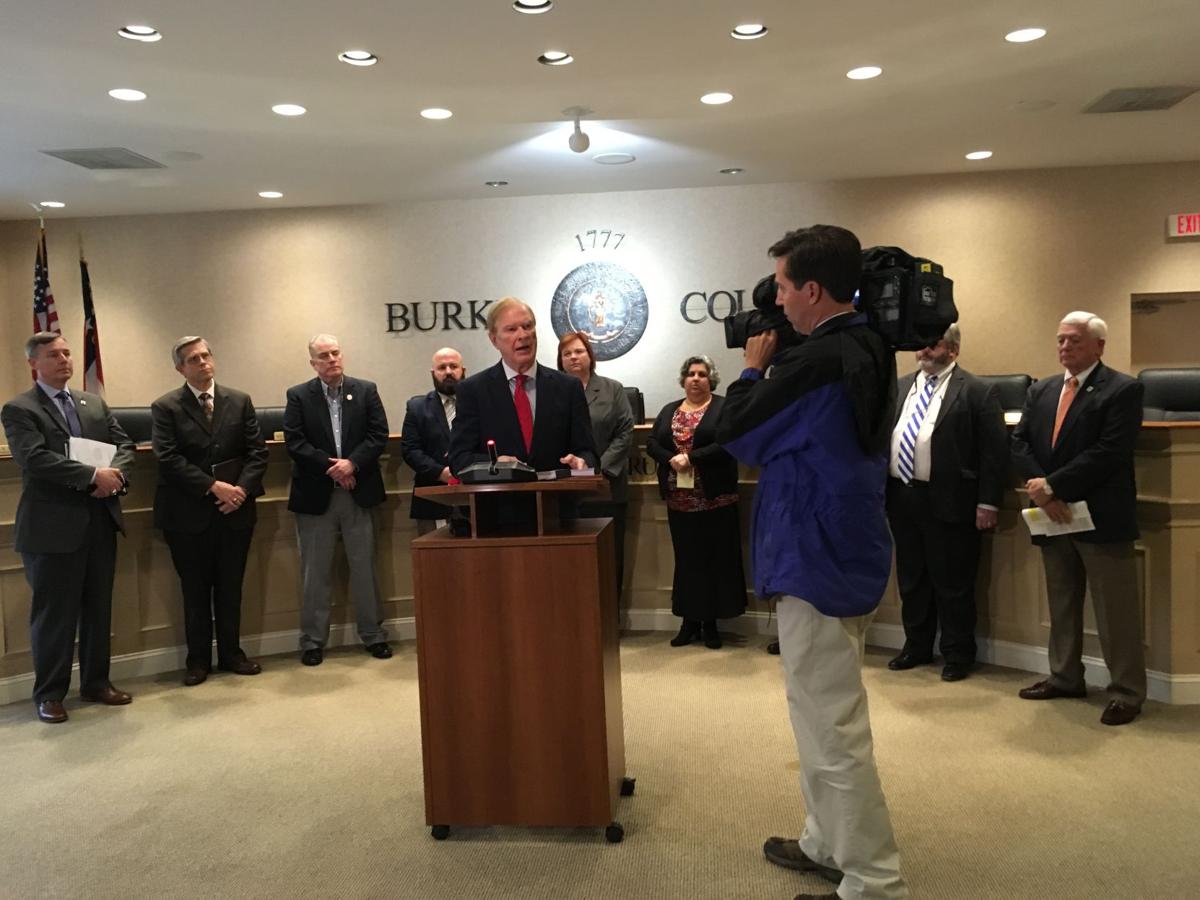 Burke County is a step closer to getting what it's due from the opioid lawsuit settlement money.
County commissioners unanimously voted Tuesday night to allow the county manager to execute documents to opt into the national opioid settlement.
It's a technicality necessary for Burke County to receive approximately $13 million over an 18-year period. The deadline for the counties that were part of the lawsuit settlement is Jan. 2, according to an email from the state to Burke County. Without opting into the national settlement, the county would not be eligible to receive the money, the email said.
Burke County Manager Bryan Steen said on Wednesday that he has completed and submitted the required documents to opt in.
Burke County was one of the cities and counties throughout the U.S. who sued opioid distributors Cardinal, McKesson and AmerisourceBergen and opioid manufacturers Johnson & Johnson and Purdue Pharma. The county joined the lawsuit in February 2018.
In July, N.C. Attorney General Josh Stein joined multiple attorneys general throughout the country on Zoom announcing the $26 billion settlement. He said it's expected that North Carolina will see $750 million from the settlement.
Stein said at the time that he expects the first payments to North Carolina in April.
The money Burke County receives from the settlement is intended to be used on a long-term drug treatment facility in the former Burke-Catawba District Confinement Facility that will have an educational aspect to train those seeking treatment who wish to learn a new trade. The county announced in January 2020 its plans to reuse the facility.
The North Carolina General Assembly and N.C. Gov. Roy Cooper have released a compromise budget for the next two years that is expected to be signed by Cooper.
The budget includes $3,250,000 for a Burke County Regional Substance Abuse Treatment Facility.
Steen said Burke County will have to do a Request For Qualifications for architectural services and do the design work and understand the scope of what we want. Would need to work with the providers at the treatment facility about what is needed.
Work on the facility could start sometime in mid to late 2022, Steen said.
Attorney General Stein said in July that the current settlement isn't the end of the matter.