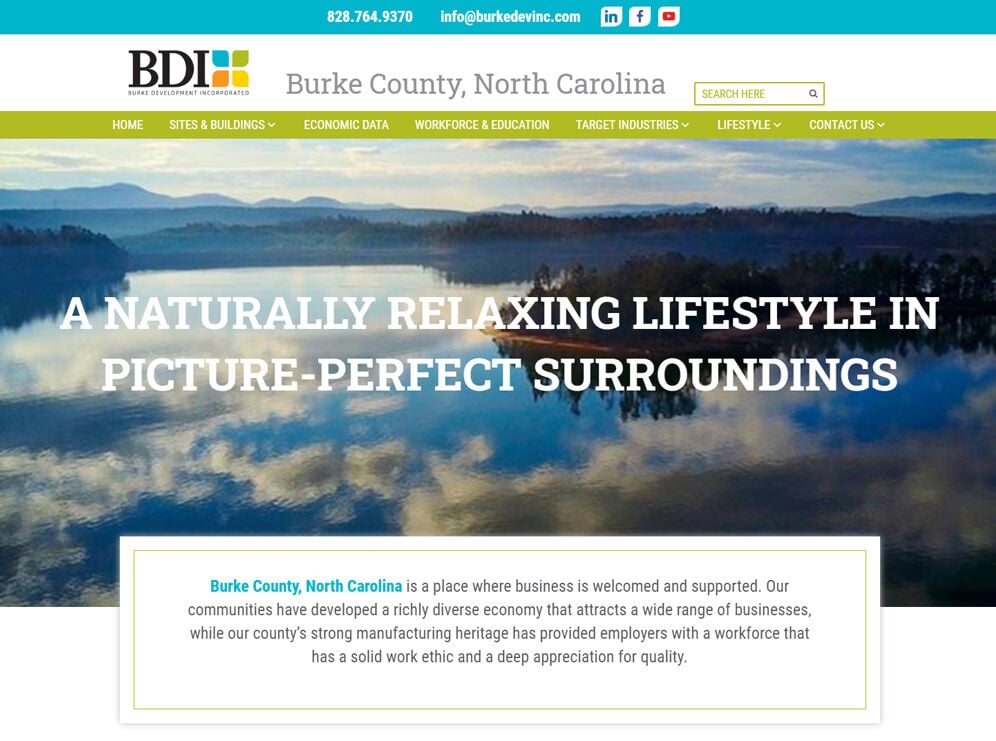 Burke Development, Inc., the economic development organization for Burke County, recently launched a new website at burkedevinc.com.
The mission of the organization is to promote economic growth, innovation and sustainability in Burke County in order to improve the standard of living and well-being of its citizens.
"BDI has several programs of work to bring new companies to the community and also help existing companies grow," said Alan Wood, president and CEO of the organization, in a previous News Herald interview.
The website was created by Brand Acceleration, an award-winning, full-service marketing and public relations firm that works exclusively in the economic development industry.
"Having a top-notch website is not a luxury in economic development today - it is a requirement," Wood said. "I am very pleased with our site and the work done by Brand Acceleration and BDI staff."
Colleen Walton, the Brand Acceleration marketing strategist who oversaw the project, shared her thoughts about the new website.
"I'm so proud of what we created with the BDI team,'' she said. "I think it's going to serve as a powerful tool for BDI as they continue to grow Burke County."
Get local news delivered to your inbox!
Subscribe to our Daily Headlines newsletter.