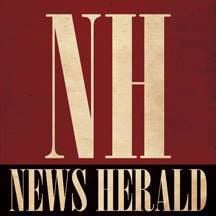 MARION — The Gateway Wellness Foundation recently added three board members to its philanthropic organization as a means to help understand the needs, challenges and opportunities that exist in its communities.
The Marion-based organization's board represents McDowell, Burke, Polk and Rutherford counties. The foundation's mission is to improve the health and well-being of the western North Carolina community. Through partnerships and collaborations, the foundation improves and supports quality of life in this area by promoting wellness opportunities among organizations for people served regionally.
Joining the board were Leon Godlock, Katrina Blumetti and Sarah Grymes.
Godlock is a Rutherford County resident. A 20-year veteran of the Rutherford County Sheriff's Office, he is the first African American captain of its support services. Because of his role with the Sheriff's Office, he works heavily with the youth and elderly. He also serves on multiple boards — including the Isothermal Community College Foundation board, Juvenile Crime Prevention Council and Community Prison Resource Council — and serves as the Region 8 representative for N.C. Association of School Resource Officers.
Also an ordained minister, Godlock believes the definition of minister is servant.
"It is better to give than to receive," he said. "As you are helping people, you will get a reward back."
Blumetti is a New Jersey native who moved to the Unifour area with her family in 1996. A graduate of Freedom High School in Morganton, she began a career in banking in 2003 at Morganton Savings Bank and now serves as its vice president, senior loan officer.
She serves as a Burke County Chamber ambassador and as the western region representative on the Advisory Council for North Carolina Young Bankers.
Blumetti believes she will be able to contribute to Gateway with her extensive knowledge in the banking industry, awareness of the lack of affordable housing in the area and connections in the Burke County region.
"I didn't grow up in Burke, but I feel like I grew up at the bank," she said. "I love this area and this community, and I want to see it flourish."
Grymes, a Polk County resident, is a proponent for affordable housing in her region. Grymes brings a vast knowledge of the lack of affordable housing through her professional experience as the executive director of the Housing Assistance Corp. Inc. in Hendersonville.
She has a passion to give back to her community and has served on numerous boards. She currently serves on the N.C. Housing Coalition Policy Committee and Advent Health Foundation Board. She was also recognized as "One of the 10 Most Dedicated Women in Henderson County" in 2015.
The foundation's board is reviewing grant applications submitted during Gateway's 2020 cycle, which closed Aug. 30. Areas of focus include access to health care, early childhood development, food insecurity, housing and special projects.
Get local news delivered to your inbox!
Subscribe to our Daily Headlines newsletter.