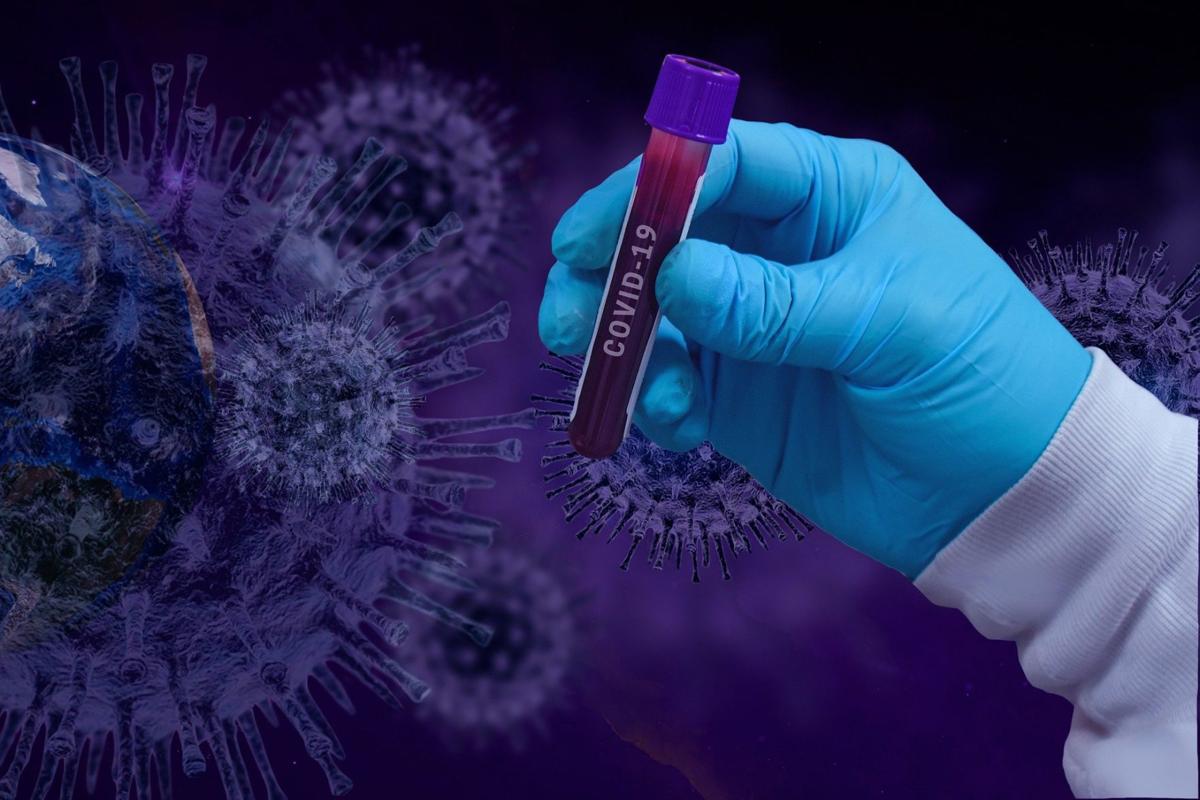 Burke County reported 47 new cases on Friday, one of its highest day totals of COVID-19 since the virus first took hold in the area.
The state is also now reporting an outbreak among the staff at J. Iverson Riddle Development Center in Morganton.
The Burke County Health Department reported a total of 1,180 positive cases on Friday, up from 1,133 on Thursday. The county COVID-19 dashboard shows 875 people have recovered from the virus, with seven people hospitalized. The county has previously reported 21 deaths associated with the virus.
Rebecca McLeod, director of the Burke County Health Department, said some of the reason for the higher numbers is due to a backlog. She explained that some county residents may get tested at a hospital or facility in another county. Of those who test positive, it gets put in the state system and they notify the person they are positive then the county of wherever they are tested is notified and then the county of residence is notified, she said.
"We're playing catch-up," McLeod said.
She said that's why the state issued an order for labs or health care providers to report to the health departments within 24 hour of a positive result.
The health department then has to conduct contract tracing of those who test positive, meaning they try to find out everyone with whom that person came into contact.
McLeod said some of the cases are from people going on beach trips, to Father's Day gatherings, or church, weddings, funerals and parties when they've been sick. She said most of the cases are spread among family members.
"It's from person to person, people being in very close contact to someone who is sick," McLeod said.
McLeod said each person who tests positive results in an average of between five to 15 contacts. Some can have as many as 25 and 50 contacts, she said.
She said the department has to contact and monitor the symptoms of those contacts and have them come in for testing when the time is right.
"It's people's behavior," McLeod said. "They don't want to change."
McLeod said from the department's contract tracing, none of the cases have been from protests that have occurred in recent weeks.
The county health department says it is important for all residents to know that if they have been in close contact (which is defined as less than 6 feet away from someone COVID-19 positive for more than 10 to 30 minutes without a face covering) then it is better to wait four to seven days from exposure before getting tested so the test results are more accurate.
If someone is tested too soon, the test result could be inaccurate.
Burke County Public Health is asking folks to follow North Carolina Gov. Roy Cooper's executive order that requires all residents to wear a face covering inside and outside when they cannot physically distance more than 6 feet away from others.
Health officials are continuing to remind people to wear a face mask, keep a 6-foot distance from others and wash their hands for at least 20 seconds or use hand sanitizer.
Also on Friday, the North Carolina Department of Health and Human Services, reported an outbreak of the virus among nine staff members at J. Iverson Riddle Developmental Center in Morganton. The state tested all of the center's staff several weeks ago.
The report from the state says no residents at the center have tested positive.
The North Carolina Department of Public Safety is reporting 13 inmates have tested positive at Foothills Correctional Institution in Morganton. It says 19 have tested negative at the facility.
Meanwhile, the state prison system said the 75 offenders at Burke CRV in Morganton have been mass-tested for COVID-19 but none were reported as positive for the virus.
The state reported Friday a total of 81,331 positive cases, with 1,479 deaths and 1,046 currently hospitalized across North Carolina due to COVID-19.
For questions about testing or for more information, contact the Burke County Public Information Line at 828-764-9168. After hours, weekends and holidays, leave a message and your call will be answered as soon as staff returns. Or visit the Burke County COVID-19 webpage at www.burkenc.org/COVID-19.
Get local news delivered to your inbox!
Subscribe to our Daily Headlines newsletter.