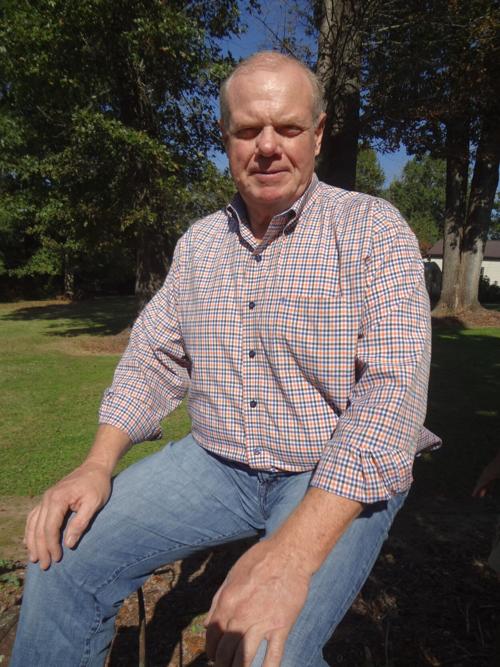 A Morganton pastor has published a book drawing on biblical wisdom, as well as his personal experiences with grief to offer hope to those who are suffering.
"Grief and Glory in Lamentations" by Dr. Danny Emory, senior pastor of Hopewell Baptist Church, examines the biblical theme of lament through the writings of the prophet Jeremiah. Emory wrote the book to encourage Christians to allow themselves space to grieve, but also to show how trusting Christ in the process can bring hope and healing through the grief.
"I wrote it for two reasons," Emory said. "First, I wrote it out of a sense of personal pain. I've had some things happen in my personal life that have caused me to have some grief. The second reason I wrote it was because I've watched people down through the years in my ministry go through all types of grief."
Through the years, Emory said that his experiences losing three grandchildren and enduring setbacks and trials in ministry caused him to walk through a season of grief. During the time, he turned to the biblical book of Lamentations for comfort and began writing down some of his thoughts.
"I didn't really intend to write a book at first," Emory said. "After the first two or three hours I was into writing, I realized this is going to make a book of hope for someone else, and that's when I started getting more intentional about writing it. But I didn't sit down and say, 'I'm going to write a book.' It just came together."
When he finished, he sent the manuscript to The Baptist Courier, the publishing arm of the South Carolina Baptist State Convention. The Baptist Courier released the book March 1, and it is available through Amazon and Barnes and Noble.
Emory's book focuses on the account of Jeremiah's grief over the fall of his city, Jerusalem, as recorded in Lamentations. Emory believes this account of Jeremiah's grief that was so inspiring for him will provide several important lessons for any person of faith walking through a season of grief.
"I found certain themes in the book of Lamentations that deal with grief and how people might be able to handle that grief," he said. "It's not a book of sermons, nor is it a commentary; it deals with Jeremiah's personal grief and how you and I can find a way to work through our grief."
Emory said that although most people associate it with the death of loved ones, there are many types of grief.
"I define grief as anything that you lose," he said. "When you lose something that is very dear to you, it creates a sense of grief in your heart. Anything that you lose that's dear to you is going to create grief."
Emory's book addresses the reality that people grieve over various things in different ways. He said that it's essential for people to permit themselves to grieve when they experience loss, even if others might not think the loss was that significant.
"You never want to minimize anybody's grief," he said. "People need to work through their own grief whether you think it's a big thing or a small thing. A servant of the Lord ought to try to help them get through that."
Emory hopes readers will be encouraged to see that even biblical writers struggled with grief. He believes that seeing Jeremiah grieving over the loss of his city will help people learn to permit themselves to grieve, and added that sometimes the greatest comfort to a grieving person is the realization that they are not alone. Ultimately, he hopes that by realizing that God is with them, his readers will learn to trust God even in the midst of suffering.
"Watching Jeremiah grieve gave me hope," he said. "It gave me a lot of hope that God will work things out. It may be a tough road, but at the end of it, God is still God, and he allows things to happen. He has not stepped out of his sovereign will and purpose, we just have to trust him through that."