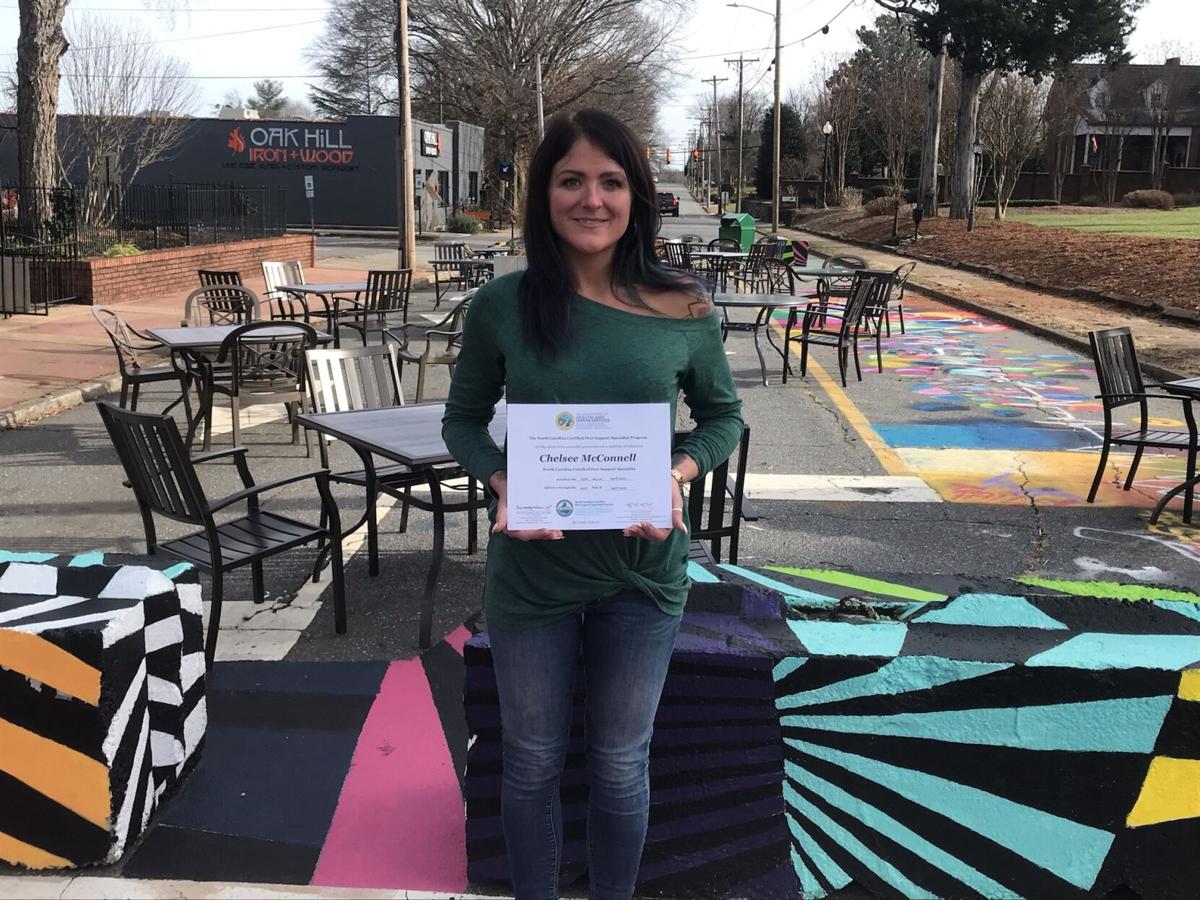 For Chelsee McConnell, her recovery from substance is an everyday journey.
"I am like eat, sleep and breathe recovery," McConnell said. "At the end of (12-step recovery) meetings, we talk about all these great things that are going to happen in our lives. I've experienced that — the selfishness went away and the fear of people went away. My self-esteem came back. I have a life today that I just love living. Before, I was so beat down, broken and hopeless. So recovery means everything to me. I wouldn't have anything without it."
One of McConnell's bigger influences and mentors lives in Raleigh, so the two would meet through Zoom. As a result, she was already accustomed to doing recovery work virtually.
Still, McConnell admits that her recovery, like so many others, became more challenging due to the pandemic.
"It was definitely an adjustment (when the pandemic began,)" she said, adding that she had a very strict schedule.
On a typical Tuesday, she would have a yoga class from 10-11 a.m., she would visit Burke Recovery from 11 a.m. to noon, and attend a 12-step recovery meeting from noon to 1 p.m.
"The fellowships that were available closed down for a bit, and things moved to Zoom," she said. "Not everyone has that option — there are a lot of people in that community that don't have the accessibility. But things are opening back up, and we're allowed to meet (in groups of) 10 and under."
Local resources
While many of the local 12-step meetings have shut down, there is one local establishment where many meetings are congregating, the Queen Street Club.
McConnell said resources like Burke Recovery and Burke Integrated Health offer resources on doctors and mental health. There is also state funding available to people looking for detox centers and treatment facilities.
She offered words of advice to struggling addicts who don't know where to turn, especially those who are hesitant to enter treatment during the coronavirus pandemic.
"A lot of people think, 'Oh no, I don't have insurance, what am I going to do?,'" she said. "You can just go to a hospital – they will take you to the emergency room, and they'll place you wherever there's an open bed. That will kind of jumpstart your recovery process."
For McConnell, reaching out to others in her community has been crucial to her recovery.
"I would not be here alone," she said. "My ex-husband (Dustin) gave me amazing support. My best friend Mary helps me clean houses. It takes community and fellowship.
"My higher power grants me a daily reprieve. I am extremely grateful for the support I have in my recovery."
A local hotline for Burke County 12-step recovery is available at 877-960-4785.
The Queen Street Club meets at 923 E. Union St. in Morganton.