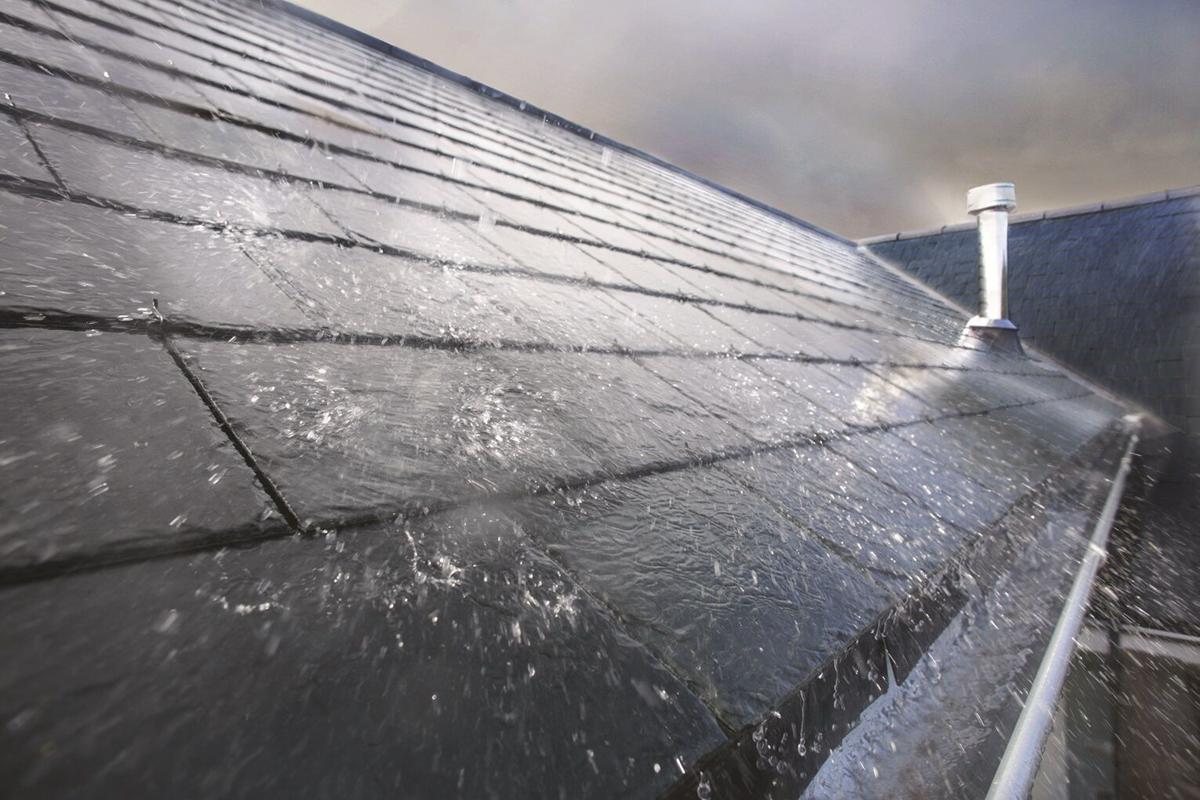 The tropical cyclone known as Sally reached hurricane status Monday as it encroached on the United States' Gulf Coast, and along with it will come cooler temperatures and rain that figure to reach Burke County.
The wetter — then milder — weather associated with the storm and its pursuing cold front is projected to invade the area Wednesday night and persist through the weekend, according to the National Weather Service forecast.
"We are definitely monitoring Sally down in the Gulf of Mexico. It has now intensified into a hurricane," said Dan Crawley, a weather forecaster for the locally-based Foothills Action Network. "Right now, we expect to see rainfall associated with Sally combined with a front that will bring the first real taste of fall to the region."
The NWS forecast calls for a 30 percent chance of rain, mainly after 10 p.m., with a low temperature of 61 degrees Wednesday night. Then on Thursday, the weather service calls for a 60 percent chance of heavy rain, mainly after 2 p.m., and a high of just 70. A 70 percent chance of heavy rain is forecast for Thursday night with a low around 62. Friday's forecast calls for a 60 percent chance of rain, mainly before 10 a.m., and a high of 74. On Friday night, there is a 30 percent chance of rain before 3 a.m. with a low of 57.
"Rainfall amounts with Sally are still in question due to the forecast track, but I could see the foothills picking up a couple of inches of rain with local higher amounts in the favored upslope areas," Crawley said. "With the rain that fell this past weekend, it could lead to some flash flood issues."
Conditions are forecast to dry up for the weekend, but the comfortable temperatures are expected to remain with the weather service projecting partly sunny and 72 on Saturday, partly cloudy with a low of 50 on Saturday night, and sunny with a high near 71 on Sunday.
"The upper trough that moves Sally out of the region Friday will bring in a true fall air mass that could stick around for a few days," Crawley said. "Daytime highs, especially on Sunday, could be around 70 degrees with morning temps near the 50 and 40s in the mountains. Considering the humidity that has been a staple of the summer around here, this weekend is going to be refreshing."
The National Weather Service also has issued a hazardous weather outlook associated with Hurricane Sally that covers Burke County. It goes into effect Tuesday and runs through Sunday.
"Rain chances will increase mid to late week as moisture from the remnants of tropical storm Sally interact with an approaching cold front," the outlook reads. "While confidence remains low regarding the timing and exact track of this system, heavy rainfall and localized flooding are possible, mainly Thursday and Friday. Continue to monitor the forecast for the latest on Sally and the possible impacts across our area."
Get local news delivered to your inbox!
Subscribe to our Daily Headlines newsletter.