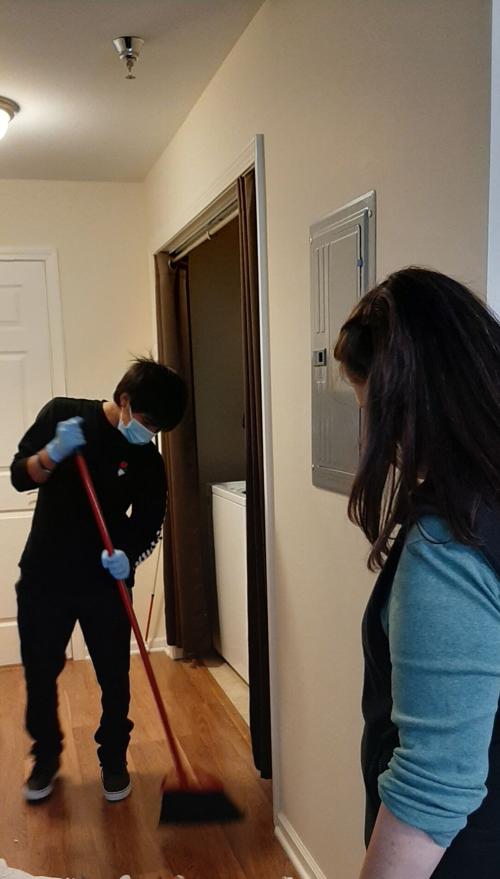 Alonzo Rodriguez, a student at the N.C. School for the Deaf since 2017, has earned the respect of the Alder Springs Deaf and Blind Community through his three years of work there.
Sandy Turner, a board member for Alder Springs, recommended him for the part-time position.
"We could not be happier or prouder to have Alonzo working for us," Turner said. "Alonzo greets everyone with a smile, has a great work ethic, is responsible, absorbs everything he is being taught, and the residents love him. Gratitude is shown in many ways from residents, including homemade sweets."
Angie Rodgers, an Alder Springs staff member and para-educator at the school, supervises Rodriguez as he cleans four of the residents' apartments, which he does in addition to his normal duties at Alder Springs. He also cleans up at the facility's new dog park.
"Alonzo is very trustworthy, dependable, self-motivated and a perfect gentleman," Rodgers said.
Rodriguez lives locally and was formerly a part of the School for the Deaf's Young Adults Learn to Earn program while staying on campus at the school. The YALE program prepares students for independent living once they graduate.
He enjoyed his work at the apartment building so much he wanted to work full time, but Turner, a former teacher at the school, felt school needed to be his top priority. She said he loves the robotics program there, and she would love to see him pursue a career doing what he loves.