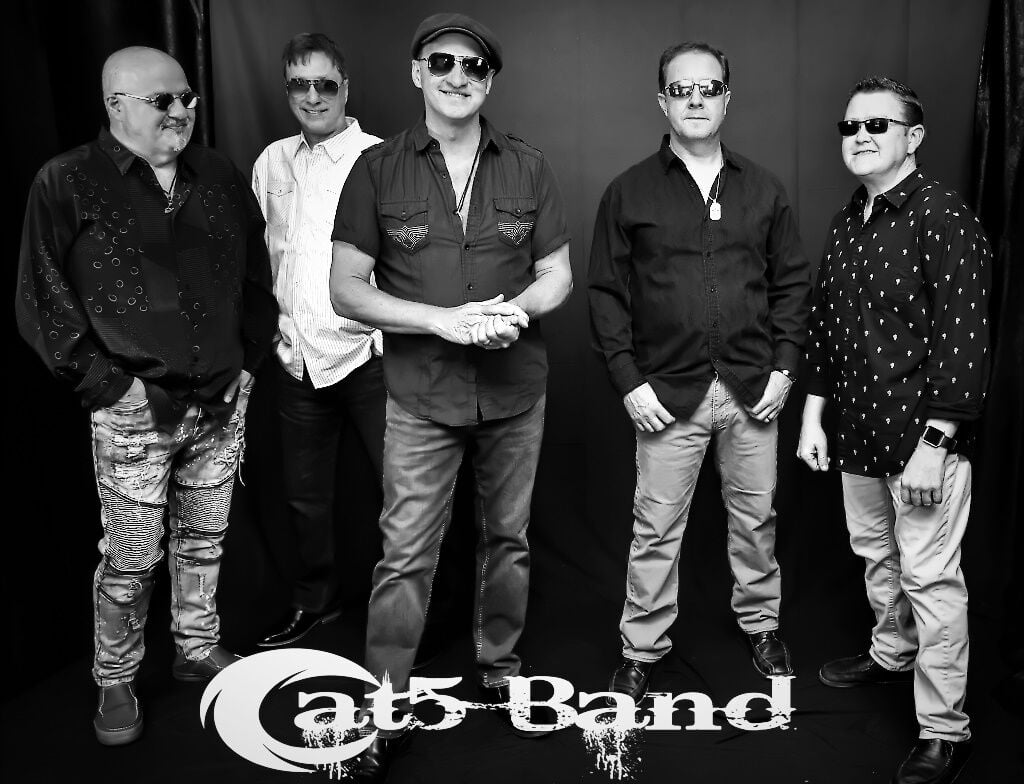 VALDESE — Like so many other things in 2020, the town of Valdese's annual Family Friday Nights summer concert series was put on the back burner by the COVID-19 pandemic.
The town has announced its concert dates for this summer's 15-installment series, including an Independence Day celebration and back-to-back nights during the town's Waldensian Festival.
"We are so excited to be returning for the summer season after a very quiet 2020," Morrissa Angi, the town's community affairs director, said in a release. "This season will bring back local favorites and will also debut several new talents. We also want to assure the community all COVID-19 safety guidelines will be in practice as we begin to celebrate summer."
According to the release, the Valdese Town Council made the unanimous decision on Monday, May 3, to move the concert series to a larger venue to accommodate coronavirus crowd restrictions and social distancing best practices. The town decided that the concert series would be moved to the field behind the Old Rock from May 28 to June 25.
The change will not affect the Independence Day celebration or Waldensian Festival events.
"This change in venue is more than three times the size of the parking area near the former Wells Fargo building," Angi said, comparing the field to the series' normal venue. "The new temporary location will give attendees the ability to spread out and enjoy live music. We strongly encourage attendees to make dinner plans and stroll Main Street for downtown shopping while attending. "The annual Independence Day celebration offers a natural break in the season and the remaining Friday night concerts will be held at the former location in the town parking lot."
This year's series features many names familiar to patrons of the series, starting with Cat 5 on May 28. The band will kick off this summer's lineup playing beach music.
The next month's lineup consists of The Shakedown Band (beach and variety) on June 4, FracXured (rock, beach and country) on June 11, Whitewater Bluegrass Co. (bluegrass) on June 18 and Skate Rink Jukebox (variety) to close out the month on June 25.
The Independence Day festivities kick off July with variety music by Southside Station and a fireworks display. The remainder of the month's lineup includes Fox and Company (variety and dance) on July 9, The Super '60s (1960s variety) on July 16, Rated PG (variety and classic rock) on July 23 and Little Johnny Trailer Trash (country and variety) on July 30.
August is highlighted by back-to-back nights of music for the 46th annual Waldensian Festival, with Friday, Aug. 13's lineup of country artist Darrell Harwood from 6-8 p.m. and Dirty Grass Soul playing country and variety from 9-11 p.m. On Aug. 14, The Tonez (beach and variety) will play from 3-5:30 p.m. and Blackwater Band (beach and variety) will perform from 7-10 p.m.
The rest of the month includes 28690 and Friends (Americana and variety) on Aug. 6, The Night Move Band (beach and variety) on Aug. 20 and a concert to be announced on Aug. 27.
The season will conclude Sept. 3 with beach and current hit music from Too Much Sylvia.
As is customary, the Family Friday Nights series will feature concessions for sale and a 50/50 raffle offered by a different civic group each week. Season lineup cards will be available at the concession stand. Also, Myra's Diner will continue its traditional Friday night cruise-ins featuring antique and classic cars each Friday night at 6 p.m.
"After months of research, planning and rescheduling, we have an incredible lineup for 2021," Angi said. "We are looking forward to a great summer full of outstanding music."
Sponsors for this year's series include presenting partner Farris Insurance Agency, along with Los Compadres Mexican Restaurant and Settlemyre Nursery.