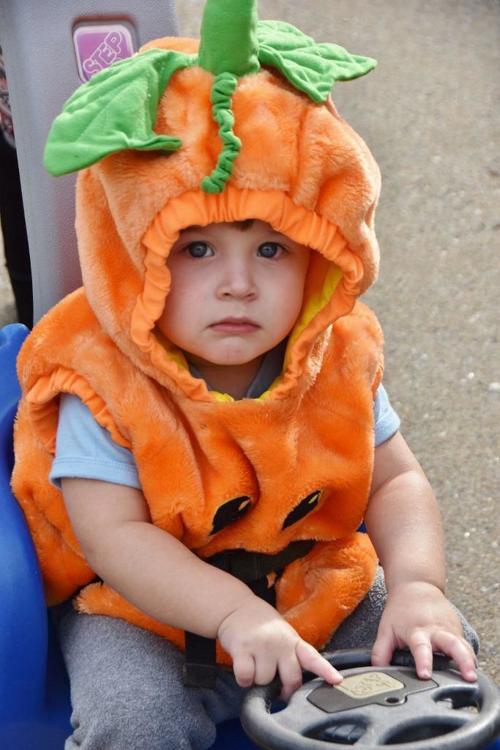 VALDESE — The town of Valdese's annual "Treats in the Streets" Halloween event will take on a new name and new plan for 2020.
In response to the COVID-19 pandemic, "Treats Thru the Streets" will offer drive-thru stations for all the little ghosts and goblins to trick or treat from their vehicle. Attendees are strongly encouraged to tour in their most amazing costumes or, even better, with decorated vehicles.
Valdese will feature several stops spread throughout town hosted by local merchants, attractions and town departments. All participating stations will maintain COVID-19 best practices to ensure safety for all involved.
"This year, we knew we would have to reinvent our annual celebration to comply with crowd gathering restrictions. I am truly proud of how the Valdese community has joined in to offer this event in a safe manner," said Morrissa Angi, community affairs director for the town of Valdese.
The event will be held on Friday, Oct. 30, from 4-6 p.m. All participating stations will be featured on an interactive map shared at townofvaldese.com by Oct. 26. Each station will be easily accessible by vehicle and there is no predetermined route to follow. The town of Valdese thanks all participating businesses, civic groups and organizations for helping to provide this year's event.
The annual celebration would not be complete without a special performance by the Silver Sneakers Dancers. This year, the dancers will perform on The Arrival boardwalk across from Valdese Town Hall along Massel Avenue.
In addition to this year's celebration, the town of Valdese is partnering with Bark Side Pet Grooming to offer a virtual event called the "Fur-ocious Halloween Costume Contest." Pet owners can grab their favorite fur baby and snap a picture of them in their favorite Halloween costume.
Participants should submit their photo beginning on Oct. 1 by sending their picture through Facebook Messenger to the Town of Valdese. Photos will be received for submission into the contest until Oct. 19. Public voting will take place Oct. 19-29. The favorite furry winners will take home the following prizes from Bark Side Pet Grooming:
» First place: One grooming session (up to a $48 value)
» Second place: One free nail trimming
» Third Place: One free dental cleaning
"From insurance to handbags, downtown Valdese truly has a variety of retail merchants, restaurants and services businesses who are excited to serve our community. As we near the holiday season, we strongly encourage you to shop small and support the businesses that make our town so very vibrant," Angi said.
Other events will be offered to celebrate the upcoming holidays. Folks can visit the town of Valdese website for further details.
For more information on events in Valdese, call 828-879-2129 or go to visitvaldese.com.
Get local news delivered to your inbox!
Subscribe to our Daily Headlines newsletter.