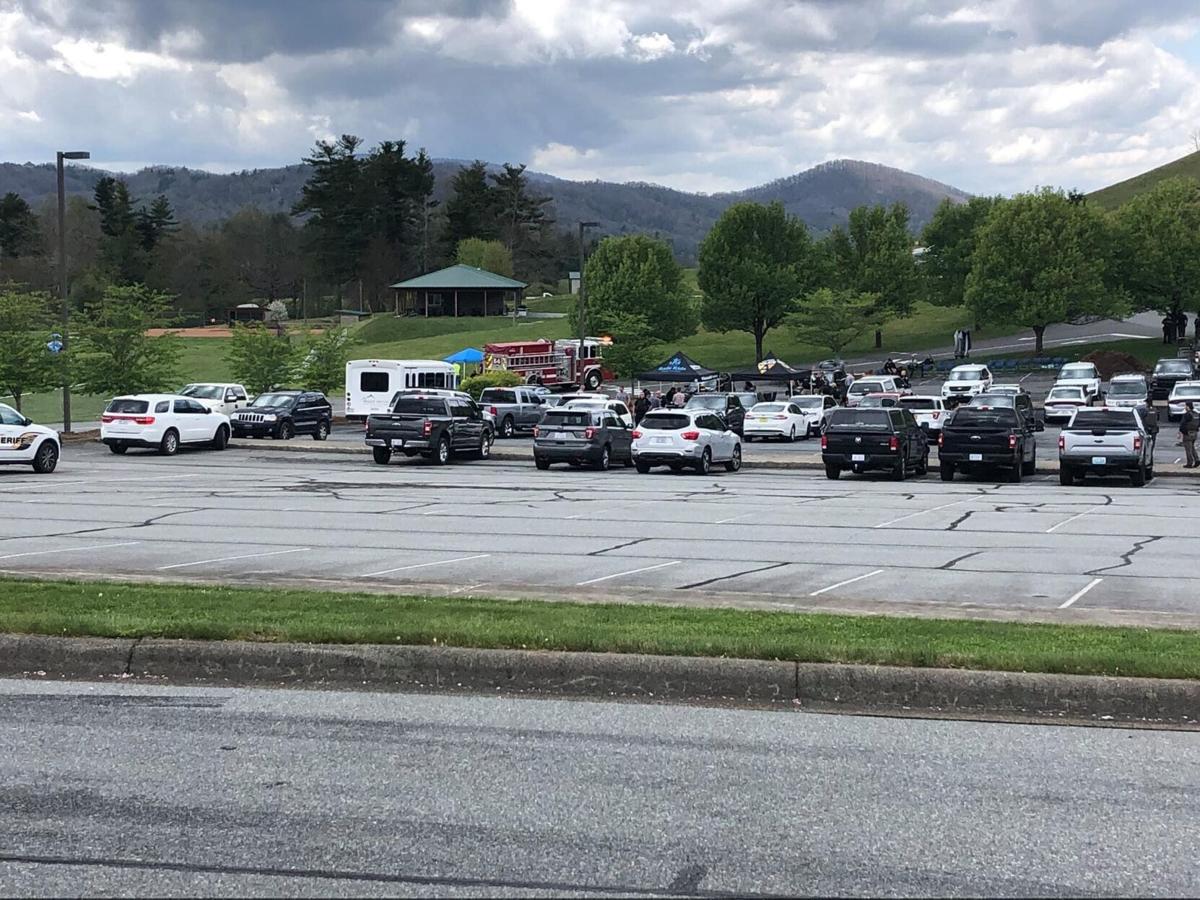 A 13-hour standoff in Watauga County has come to an end.
Morganton Department of Public Safety Maj. Ryan Lander told The News Herald just before 11 p.m. that the suspect appears to have killed himself.
The man, whose name has not been released, is said to have killed a deputy during a welfare check at 553 Hardaman Circle in Boone around 9:44 a.m. Wednesday. Another deputy was inside of the home but his condition is unknown at this point.
Watauga County Sheriff's Office Sgt. Chris Ward, who was shot when responding to the welfare check Wednesday morning, died after being airlifted to Johnson City Medical Center in Tennessee, according to information from WCSO sent to News Herald news partner Dave Faherty with WSOCTV. 
K-9 Deputy Logan Fox also was shot and remained in the home during the standoff.  
The standoff started after deputies responded to a welfare check at the home. The homeowner and his family had not shown up for work.
When deputies arrived, they saw the family's cars all parked outside and entered the home. When they entered, an unknown person started to shoot at them, the sheriff's office said.
The names and conditions of civilians involved also is unknown at this point.
The standoff drew law enforcement support from all around western North Carolina, including some officers from Morganton. 
Lander told The News Herald that he was working incident command in Boone Wednesday evening. 
The SBI took over the scene Wednesday night, he said.
Lander said when he found out what happened, he called the police chief in Boone and asked if they needed help. They said, 'Yes,' so Lander, along with Capt. Keith Bowman and Lt. Nick Edwards all went to the scene to help set up the incident command and get things organized. 
"It's just a law enforcement agency coming to help another law enforcement agency is all we're doing," Lander sad. "Just trying to fit in the best we can to help out and it's just a really unfortunate situation all the way around. It's a horrible situation."
This isn't the first time Lander, and other MDPS officers, have worked operations of this scale. Lander said he also helped when Caldwell County Deputy Adam Klutz was shot and killed in 2008, and the 2007 shooting of Burke County Narcotics Task Force Investigator Martin Lawing. The 2007 shooting left Lawing paralyzed. 
At the incident command in Boone, MDPS officers joined a slew of other law enforcement agencies. 
"There's just hundreds of officers up here, and a lot of resources," he said. "We're doing some things. It's going to take some time."
WCSO said responding agencies include Appalachian State University's police, the Avery County Sheriff's Office, Beech Mountain Police, Blowing Rock Police, Boone Police, Caldwell County Sheriff's Office, Henderson County Sheriff's Office, Hickory Police, MDPS, N.C. Alcohol Law Enforcement, N.C. State Bureau of Investigation, N.C. State Highway Patrol, Transylvania County Sheriff's Office, West Jefferson Police and the Wilkes County Sheriff's Office. 
"This is an incredibly tragic situation and our thoughts and prayers are with everyone involved as well as their families and our community," said Watauga County Sheriff Len Hagaman. "I greatly appreciate the tremendous support we are receiving from law enforcement agencies across the region and the state."
The shooter periodically fired a gun in the direction of officers, the sheriff's office said.
Clarence Wilson, 78, was on the porch of his home in Boone when sheriff's deputies pulled up in front of the house across the street. Gunfire erupted after the deputies arrived, Wilson said.
"Then they told me to get back in the house and stay," he said.
Wilson said he saw deputies pull a man from the house.
"I don't know if it was a deputy or who it was," he said. "I was just worried about keeping myself safe."
Wilson said he heard a second barrage of gunfire around noon.
Wilson said it's a "real quiet neighborhood" with many retirees like himself.
"We ain't used to all this," he said. "It's not over yet."
This is a developing story. More information will be published as it becomes available. 
The Winston-Salem Journal contributed to this report.