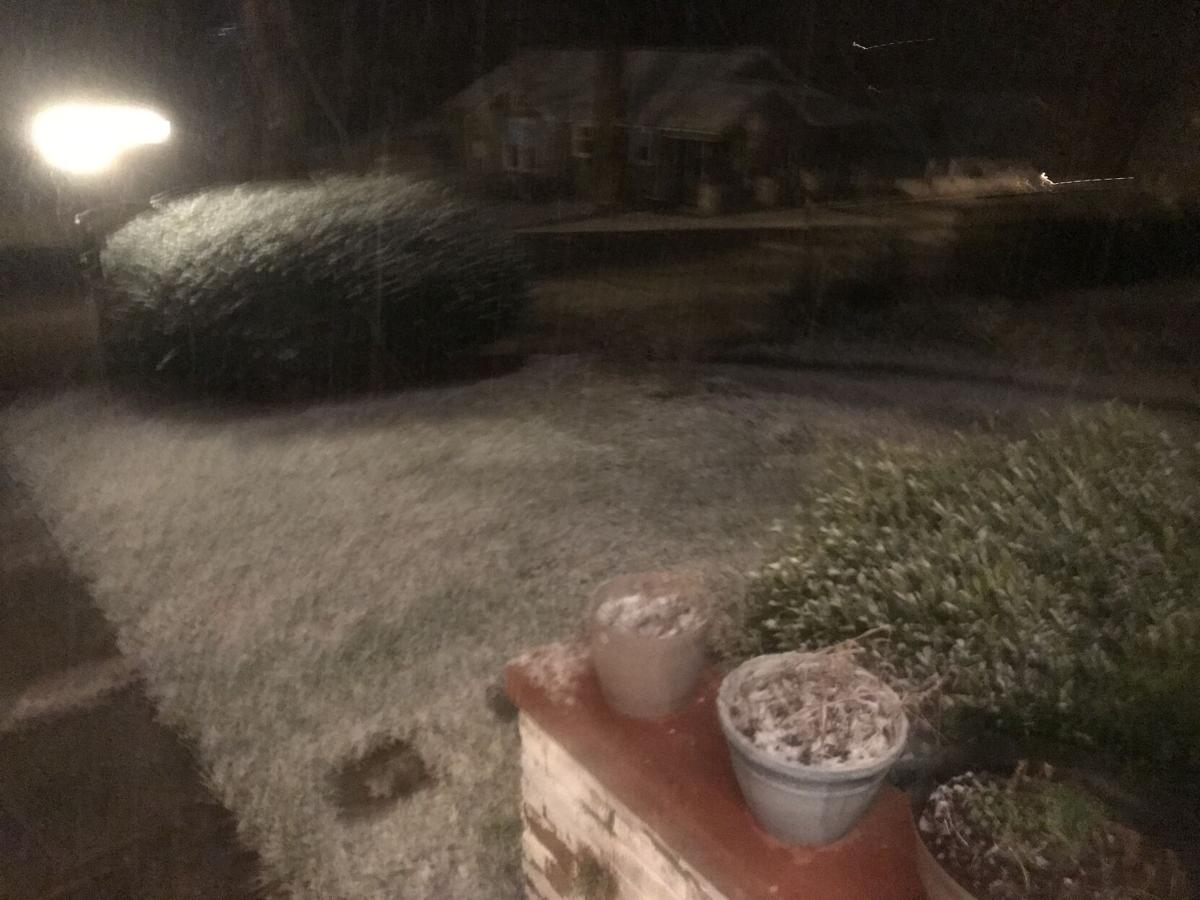 News happens. We just report it. Sometimes, from our front porch!
While taking some video of the snow falling from my front porch Thursday night, Valdese Police officers showed up to inquire about a loud blast in the area. Yes, I heard it and, yes, it concerned me. It obviously concerned others as well to call it in.
Big thanks to Valdese Police for investigating it.
The News Herald will report more on their findings when available.
Meanwhile, enjoy the snow and be safe in this storm.