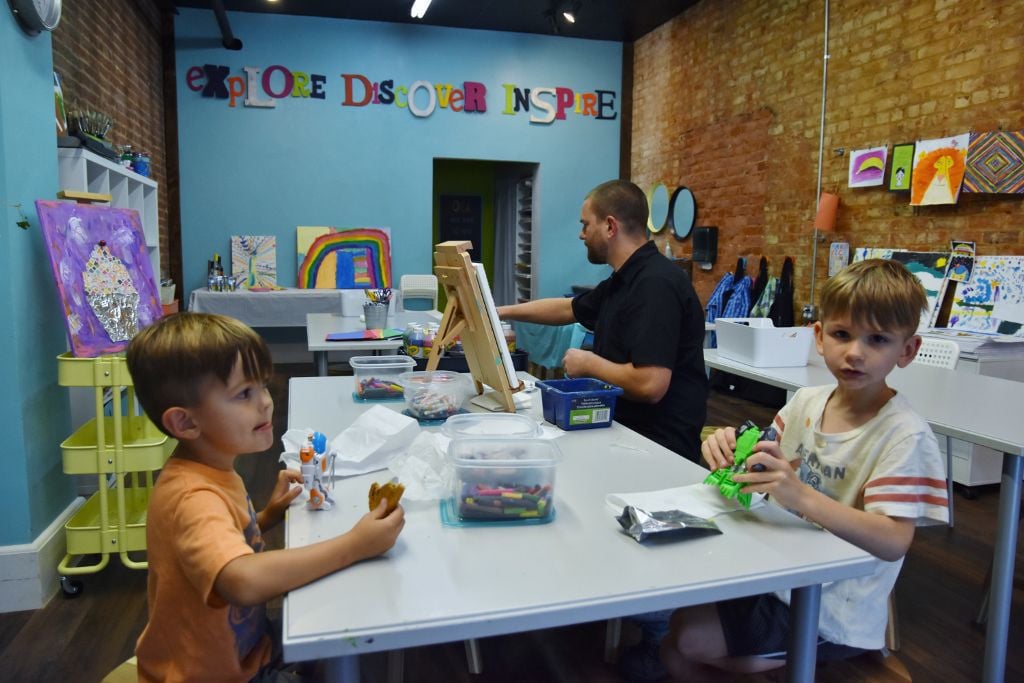 A downtown Morganton art studio has closed its doors after nearly three years in business.
Sketch Art Space owner Staci Nofziger announced on the art studio's Facebook page late Monday night that the decision had been made to close up the shop that provided classes, camps, workshops, parties and studio space for artists, both children and adults.
"With a very heavy heart and overwhelming gratitude to all of you who have supported us in the community and from afar, we have decided that the amazing art adventure of Sketch Art Space has come to an end," the post read.
"I am so very thankful to all of you that welcomed me and my family into your lives, and the lives of your amazing families in the past few years. I can't help but smile when I think of all of the creativity that exploded within these walls, and I will forever cherish the memories and look forward to continuing our friendships."
According to its website, Sketch Art Space opened at 114 N. Sterling St. in 2017. Since then, the business has participated in downtown Morganton's Tour d'Art, FAB Crawl, Small Business Saturday and Shop Late events.
"It's my sincere hope that Sketch made a mark in your hearts as it did in mine, that it encouraged you and your kiddos to explore, discover and be inspired and that it was only a stepping stone in your journey through creativity and the arts," Nofziger added on the Facebook post. "Thank you for helping my dream come true."
The closure announcement was met with sadness and fond memories from some of Sketch's supporters.
"Loved all the fun and inspiration you gave (my) granddaughters," Julia Mode said. "We will miss you."
Kelly Harmon added: "We love you so much and only have the most fond memories of your studio."
"So proud of you and all that you bring to Morganton," Jessica Agrelius commented. "Can't wait to see what you do next. Onward and upward."
Be the first to know
Get local news delivered to your inbox!