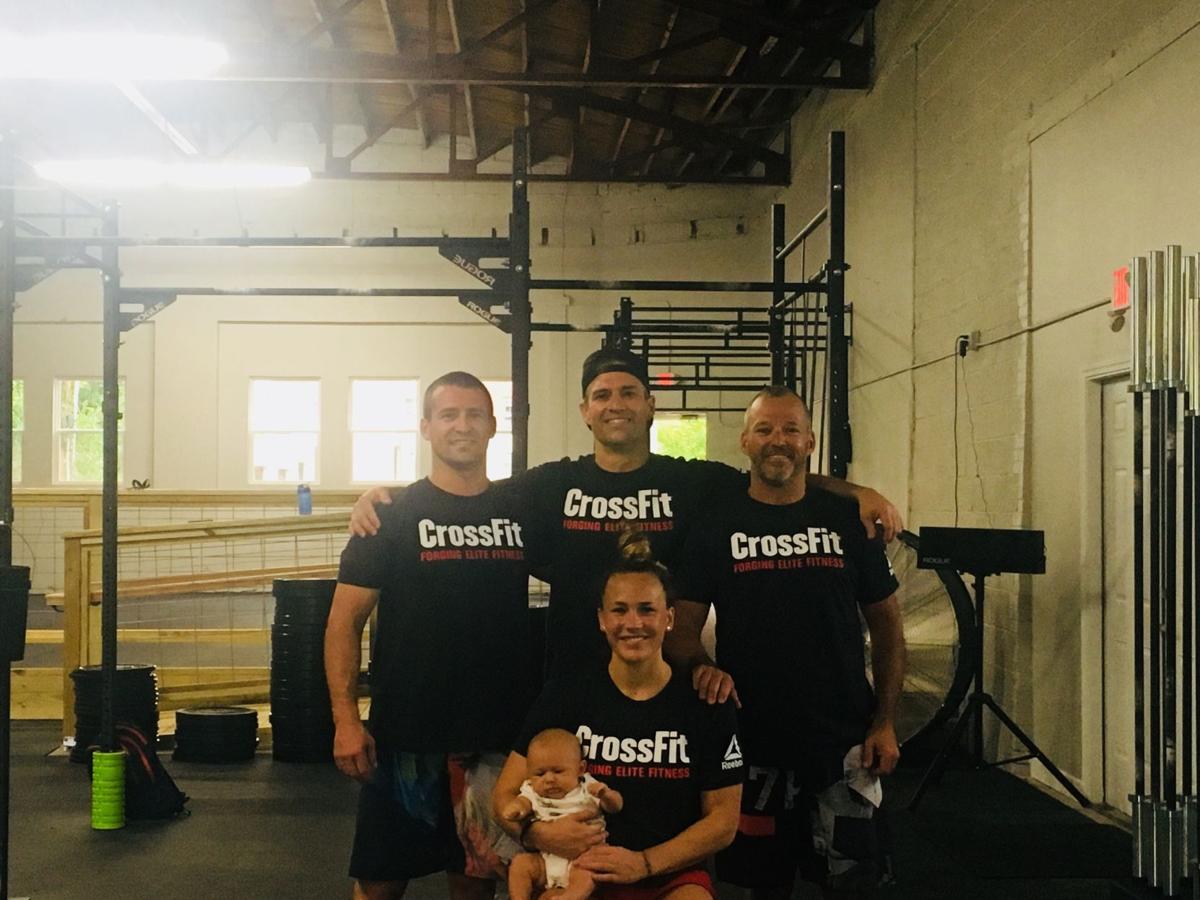 Morganton's newest gym has hometown roots in the form of an owner with much athletic success under her belt.
MoTown CrossFit opened last month at 105 W. Concord St. in downtown Morganton. The owner is local native Stevie Dellinger, an accomplished multi-sport and CrossFit athlete.
The gym will host a meet-and-greet session on Friday from 8-9:30 p.m. The event will include food and live music. Folks are invited to stop by and meet Dellinger and the rest of the gym's crew.
"When people hear CrossFit, I feel like they're intimidated by it," Dellinger said. "I want them to be able to see the community that we've built up, and what it's really all about. We have kids from 14 years old to people who are 65 years old. It's not this super-high intense training. Everybody can do it.
"I just want them to see that."
According to information from the gym, opening MoTown CrossFit is the realization of a dream for Dellinger, who has an extensive resume as an athlete, trainer and health-conscious individual. She played three sports in college, standing out in both soccer and lacrosse, before turning her attention to competing in CrossFit, which inspired her to open the gym.
Dellinger finished 211th overall in the 2018 worldwide CrossFit Open, which earned her a spot in the organization's eight-state regional competition in West Palm Beach, Florida, according to information from the gym. Winners from regionals advance to compete in the CrossFit Games.
"I'm very passionate about it," Dellinger said. "I love CrossFit, and I love people getting excited for their first muscle-up or if they do an air squat without a box and they can do it on their own. I want them to feel that excitement like I have, how I've grown to love it. I just want to be able to share it."
After training for CrossFit in the garage of a home, Dellinger converted the garage into a CrossFit gym. That was the first step to opening up her own gym that could serve many more people than just herself.
"We're just super-excited," Dellinger said. "We really want to get the community involved. That's our biggest thing. We have a lot of great local gyms. We're just trying to get everybody involved. That's our biggest reason for opening it."
According to Dellinger, the mission of MoTown CrossFit is to improve the health of the community, an objective the CrossFit organization has embraced, as well. The CrossFit progression is from sick to well, well to fit, and fit to more fit.
The gym says taking those steps could be as simple as advancing from walking to running or achieving a first pull-up. MoTown CrossFit is intended to assist everyone with these steps using Dellinger's passion for coaching training.
"We've been blessed. Its' been great. We've had a good turnout so far," Dellinger said. "We're just wanting to continue to grow. We're seeing new faces, we're seeing old faces. That's what we want.
"It's been great so far, and we're very thankful."