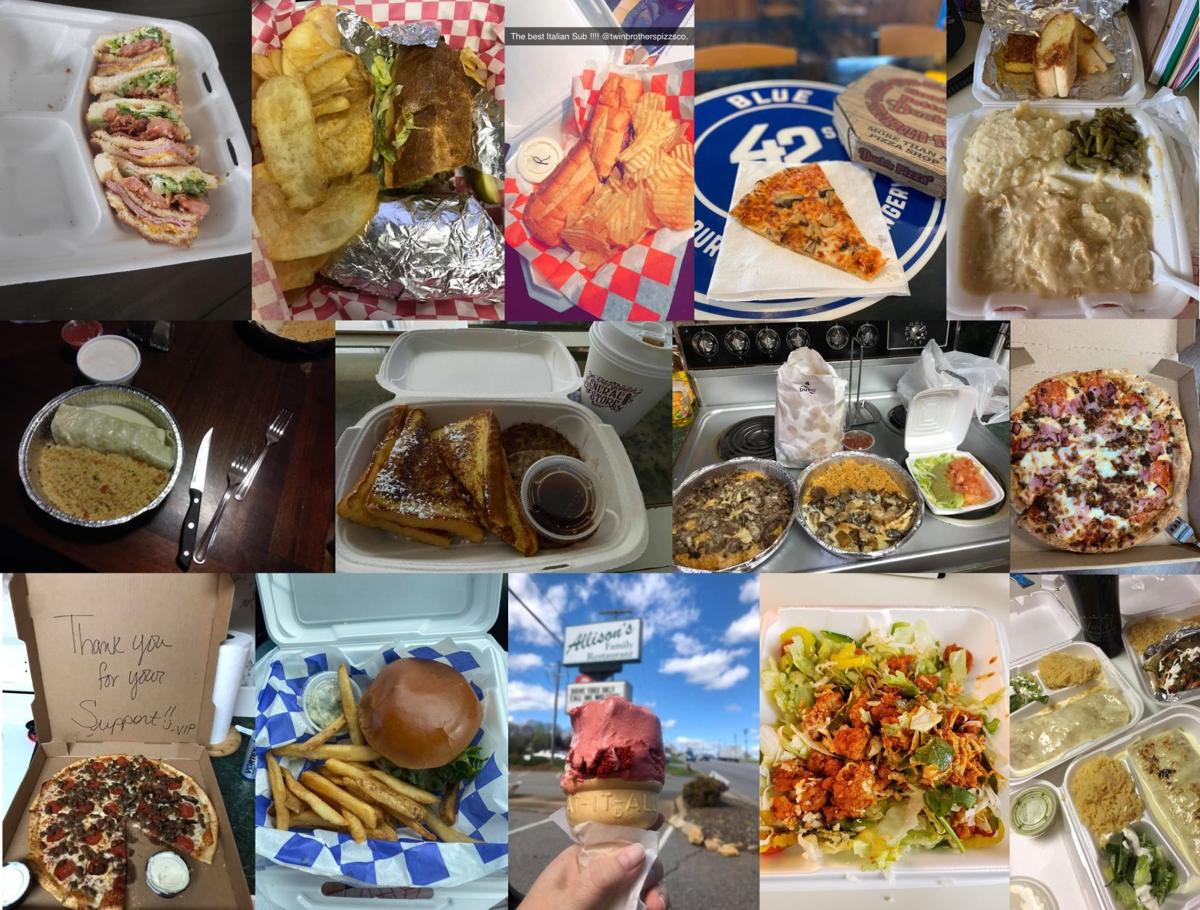 Many people want to know what they can do to help their neighbor during the coronavirus pandemic.
The Burke County Chamber of Commerce has three new answers.
The chamber recently started two new Facebook pages and a Google Document in the wake of COVID-19.
The first Facebook page "Burke County Take Out & Delivery," is intended to help support the county's restaurant and foodservice industry. The second is "Burke County Jobs Wanted" for HR professionals, business-owners and employment agencies to post their jobs.
And the newest effort is the "Burke County Virtual Tip Jar" Google Document, designed to help employees who have been laid off, as well as give people an opportunity to support small businesses to help get them through their shutdown period.
"The driving force is the chamber staff just getting together on a daily basis to say, 'What can we do to support the businesses of Burke County?'" said Tonia Stephenson, president and CEO of the chamber. "We want to support them all, especially with these businesses that are hardest hit. We want to do anything we can to drive people to their business and help them stay afloat during these tough times."
The takeout and delivery page's popularity has grown quickly, with nearly 2,300 members as of Thursday afternoon. Happy customers are able to share photos of their offsite meals from the county's many restaurants, which have been forced to close their dining rooms and offer takeout, curbside or delivery only. And restaurants are able to share menu information and thank patrons for their support. The group can be found at bit.ly/2QOD08l.
"I think seeing Burke County Take Out & Delivery, the way it took off and the way people have responded to it, has been a true testament of what kind of people are in Burke County," Stephenson said. "You can see that everybody is really trying their hardest to help support these local restaurants and help them stay afloat. It's just been wonderful to have the whole community gather together through our computers to support our companies and our businesses and share what they're eating.
"Even though we'd joke about in the past how no one cares what you're eating for dinner, now we want to know what you're eating for dinner so we can support our local restaurants and encourage others to support our local restaurants."
Stephenson said she's enjoyed seeing people comment about restaurants they hadn't heard of before or hadn't eaten at in the past. Several people have tried for the first time, for example, Blue 42's Burger Bar and Wingery, which opened in January.
Gretchen Whisnant, who co-owns the restaurant with her husband, Chuck, said the social media word-of-mouth support has been key for the new establishment during this chaotic time. Blue 42's has had to adjust not just to doing takeout only, but also from taking orders for just eight or 10 tables at a time to sometimes working on 50 or 60 call-in tickets at once.
Whisnant also noted how the Facebook group has been a good way for local restaurant-owners to support each other — she recently shared a photo of her lunch from Buck's Pizza on the page.
"I've got a lot of friends who own some of these local restaurants, but I've enjoyed seeing the new ones," she said. "You feel a part of something more. I think it makes every one of the businesses feel a part of something and feel stronger to know that you're in this together.
"When it first happened, we were devastated, especially being a new business. So now, to see the support from the community and the support from the other businesses, you do feel like you're part of the team now. It does give you hope."
The "Burke County Jobs Wanted" group can be found at bit.ly/3apqMLo. Stephenson encouraged local job-seekers to monitor the page regularly to find good work opportunities.
"Keep an eye on it to see who is looking for people to fill their jobs," Stephenson said. "Right now, I know there are a ton of people who have been laid off because they were working in the restaurant industry or the retail industry. But there are so many of our manufacturers and our grocery stores who are desperate to have people to help them."
Laid-off workers or small businesses looking to sign up for the "Burke County Virtual Tip Jar" can visit bit.ly/2vNQGJs. And Stephenson said those who are more financially stable and want to help out can go to bit.ly/2xpCPJS to contribute to the causes of their choice.
About 35 entities had signed up for help from the tip jar as of Thursday, Stephenson said, and the chamber is encouraging industry leaders to sign up their businesses and split money raised between all of their employees.
"That is for people who have been laid off and are seeing hard times, as well as small businesses who are not able to open their doors or not able to operate in the normal fashion that they have," Stephenson said. "They can go on there and sign up and give their Venmo or Paypal account and put a little note of what they're trying to raise money for, whether it be from being laid off or a small business where you can buy gift certificates at this time where you can help give them some cash flow.
"People can pick their favorite bartender from one of our local breweries or their favorite server from a restaurant that's been laid off. They can pick a hairstylist who is no longer able to work. Or they can pick a small business that they want to support. They can put money into their account. It goes directly to the person or the small business. There's no fees associated with it."
Additionally, the chamber has added a "Stay in the Loop" section to its website at burkecountychamber.org, Stephenson said. It has resources for small businesses and the latest coronavirus information the chamber has aggregated from the Centers for Disease Control and Prevention, the U.S. Department of Homeland Security, the White House, the U.S. Chamber of Commerce and the N.C. Chamber of Commerce.
Stephenson said all of the chamber's coronavirus relief efforts are being met with gratitude.
"Appreciation is what I'm hearing, which I'm so thankful for," Stephenson said. "When we first started realizing that the virus was going to hit Burke County as hard as it has, we just got in the mode of finding out what people needed, what our businesses needed and how we could help.
"I'm thinking that we all can recover if we help each other though it."
Concerned about COVID-19?
Sign up now to get the most recent coronavirus headlines and other important local and national news sent to your email inbox daily.