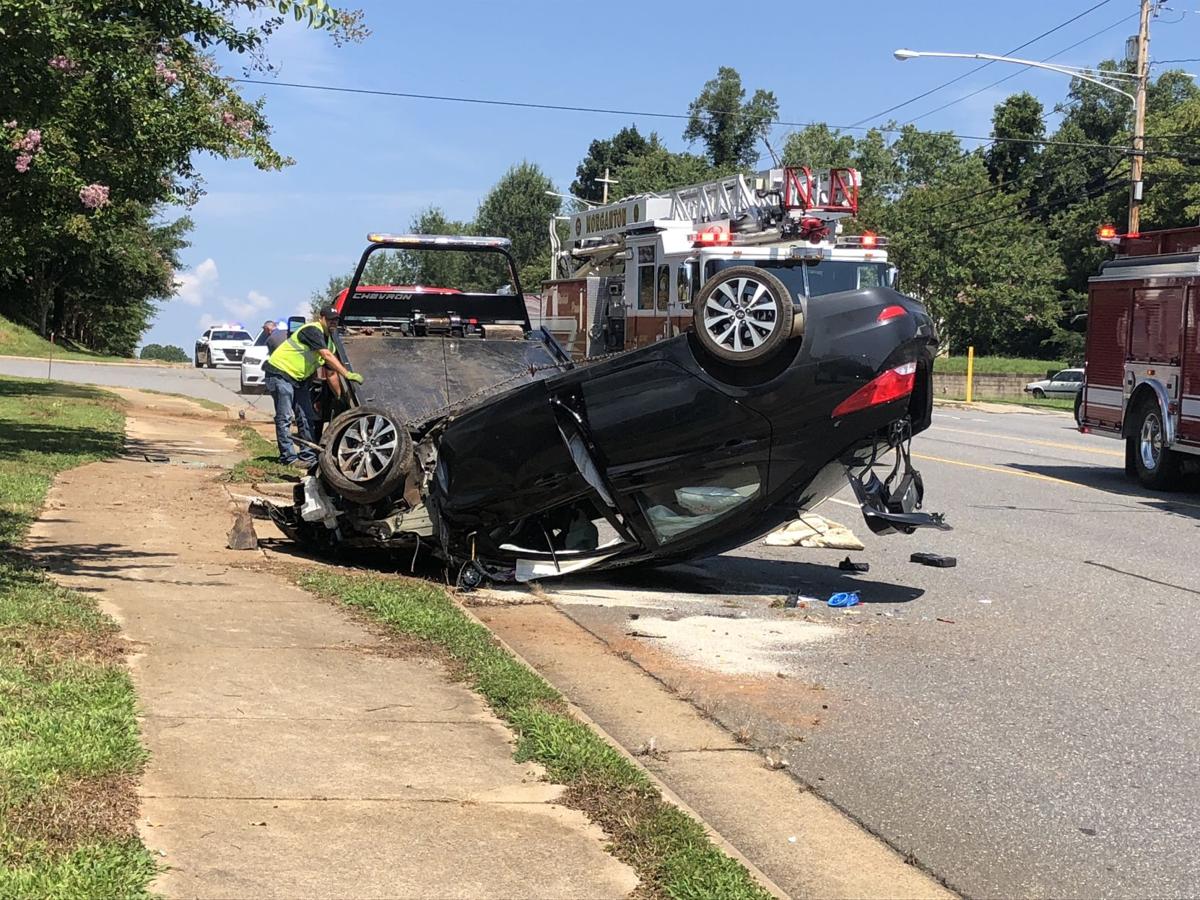 A man was injured in a wreck after his car flipped and apparently caught on fire, trapping him inside on Friday morning.
The 70-year-old driver wrecked around 10:50 a.m. near Rockett Street off Sterling Street, said Sgt. N. Edwards with the Morganton Department of Public Safety. Police have not released the name of the driver.
He was transported by Burke County EMS to Carolinas HealthCare System Blue Ridge with non-life threatening injuries, Edwards said. 
Tim Moretz owns Driven Automotive and was speaking with a customer outside when the driver wrecked.
"I heard a loud noise and I looked up as the car hit the curb," Moretz said. "When it hit the curb, it went airborne. When it hit the tree, it started flipping."
The car may have flipped three or four times, Moretz said. When it stopped, he noticed a fire starting near the car's engine compartment.
"I ran up there until I got close and I saw that it was on fire," he said. "So I ran back to my shop and got an extinguisher and put it out."
Once the fire was out, Moretz and other witnesses checked on the driver, who Moretz said was conscious, but confused.
When EMS arrived, they were able to get the driver out through the passenger door of the vehicle, Moretz said.
MDPS Fire Services responded to the wreck with police and Burke EMS, Edwards said. Burke County Search and Rescue was dispatched, but the driver was freed from his vehicle before they arrived.
More information will be published as it becomes available.