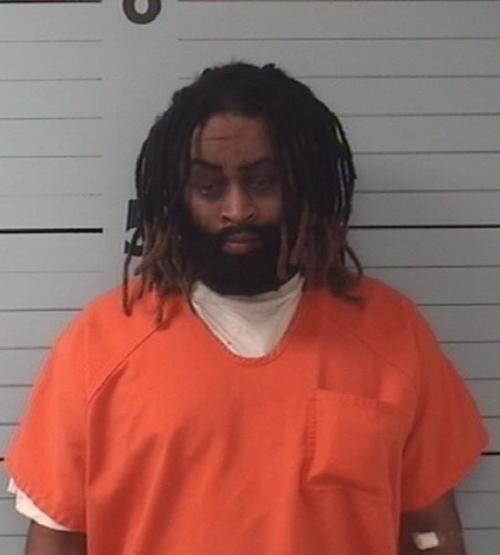 Police said a man accused of driving while impaired left the scene of a wreck with an ankle bracelet on.
Erskine Wells Arnold, 46, of 415 B Summers Road, was charged with felony hit and run (with injury) and with a pending charge of driving while impaired pending toxicology results, according to a release from the Morganton Department of Public Safety.
Arnold was involved in a crash when the Nissan he was driving was hit when a Ford transit van failed to yield right of way and hit his car near Rand Street at West Fleming Drive, the release said.
Jose Juan Reyes Rosas, 46, was driving the Ford and complained of neck pain following the crash. He told police that a man matching Arnold's description fled the scene of the crash, the release said.
Arnold was found near Mighty Dollar on West Fleming Drive and detained by Officer M. Gates, the release said. He had an outstanding warrant from Greenville, South Carolina, for first - degree domestic violence, and was wearing an ankle monitor when he was arrested.
Officer J. Jones believed Arnold had been operating a vehicle while on an impairing substance because of visible indications in his eyes, the release said.
Jessica Pruit, the owner of the car Arnold was driving, was cited for allowing an unlicensed driver to operate her vehicle, the release said.
Rosas was cited for failure to yield. He was treated at the scene of the crash by Burke County EMS and released, the release said.
Arnold was transported to Burke-Catawba Detention Confinement Facility where he was held pending extradition to South Carolina, the release said. He also received a $3,000 secured bond for the felony hit - and - run charge. He had a court appearance set for Wednesday, the release said.
Be the first to know
Get local news delivered to your inbox!