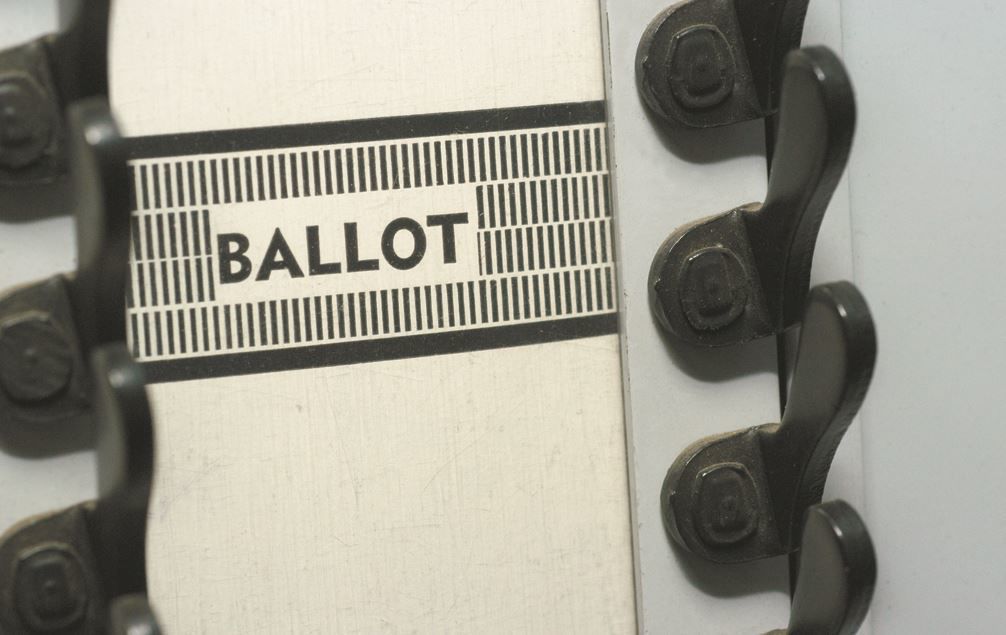 The general election this year promises to be a big one and the Burke County Board of Elections says it's getting ready.
But it needs poll workers for Election Day, which is Nov. 3 this year.
Debbie Mace, director of elections for Burke County, said she will take as many people to work the precincts as she can get. Burke has 33 precinct, not counting the Board of Elections office.
Mace said an application to be a precinct worker has been put on the county website at https://bit.ly/31zAx81. It doesn't matter how someone is registered to vote to be a precinct worker, Mace said.
So far, she's received about five applications.
"If you're remotely interested, please give me a call," Mace said.
Precinct workers are paid for the day, which typically runs from 6 a.m. to around 8:30 p.m., Mace said.
Precinct workers are required to go through a mandatory training seminar, which is conducted at the Burke County Board of Elections in Morganton. Mace said the training takes around three hours.
While it's not known how the county and state will be impacted by the COVID-19 pandemic when November arrives, voting will likely be different this year.
"We are prepared for all of the absentee-by-mail requests that we're going to get," Mace said.
Mace said the elections office has already received between 200 and 250 requests for mail-in ballots, which is as many as she thought they would have received throughout an entire election.
"We're ready," Mace said. "We have measures in place to take care of them."
Mace said absentee-by-mail ballots have to start going out on Sept. 4 but the elections office could start mailing them out before that date.
Mace said one witness is required for a mail-in ballot but it doesn't have to be notarized.
She said the elections office has had a lot of people inquiring about absentee-by-mail voting and when early voting will start. Early voting starts Oct. 15 and runs through Oct. 31. All five early voting sites in the county will be open during the period. Mace said the elections office is looking at doing the same hours they did during early voting for the primary election.
As for voting in person, Mace said plans are being made to keep people safe.
She said every employee will be provided a mask and hand sanitizer will be available at every precinct. Mace said she wants to have a hand sanitizer station as people come in the door and as they leave.
And she said the voting booths will be kept as clean as possible with wipes.
Mace also plans to provide throw-away pens for voters to use to mark their ballots.
In addition, a shield is being installed at the board of elections.
Mace said she hopes people will come out and vote and take precautions just like they do when they go to the grocery store.
Voters wanting to request a mail-in ballot can call the board of elections or go on the state board's website at www.ncsbe.gov and print off the absentee request form and mail it in, drop it off, fax it or email it.
To request a mail-in ballot or for more information, call the Burke County Board of Elections at 828-764-9010.
Be the first to know
Get local news delivered to your inbox!