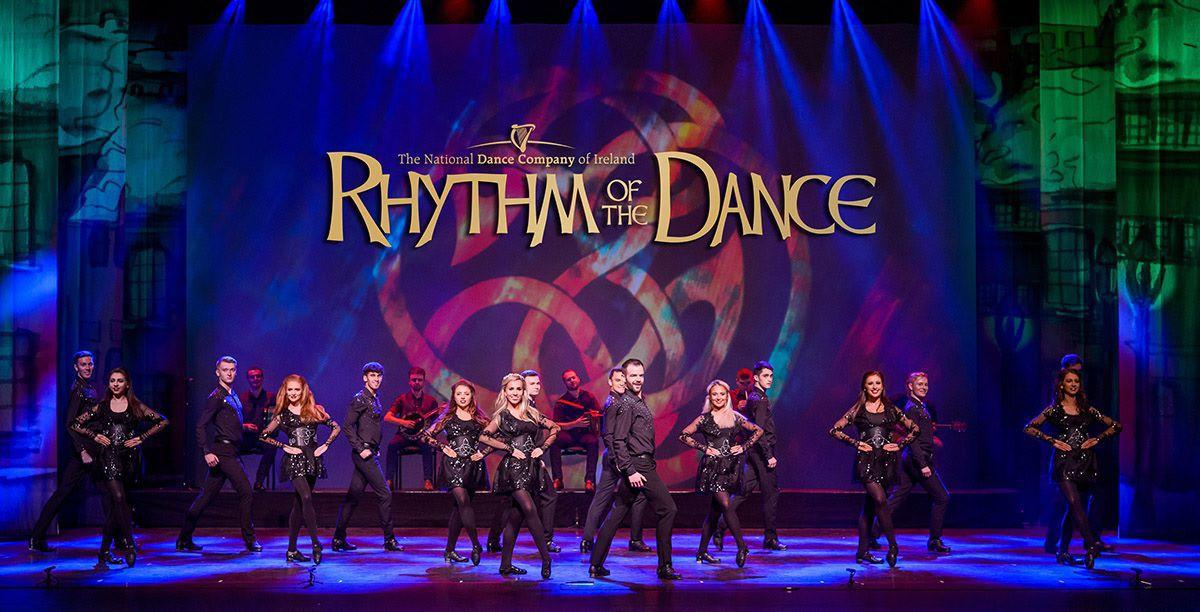 A couple weeks before St. Patrick's Day, a different kind of glimpse into Irish culture will hit the stage in downtown Morganton.
The National Dance Company of Ireland is CoMMA-bound this Leap Day Saturday for a performance of its Rhythm of the Dance show, a two-hour event starting at 7:30 p.m. Tickets are available for purchase at bit.ly/395HTkL or the box office.
Created in 1998 for a three-week tour of the United States, the show has toured internationally ever since. The story begins in Newgrange, Ireland, and is told through song and dance over two acts and 20 total parts, including the finale and encore.
Lead dancer Dane McKiernan described the show as one with a lot of diversity in music and dance that combine to tell a story through talented vocalists, champion dancers and musicians who play Uillean pipes, Bodhran drums, Irish flutes and low whistles, fiddle, guitar, banjo and the Irish harp.
He said it's a good show for families, couples, friends, dance classes or anyone who's interested.
"It's our latest production and it's our 21st year now of touring the world," said McKiernan. "We've gone in and freshened everything up again, so if anybody has seen us before, it's definitely a whole fresh feel on the show. There's some new costumes on there, some new material, and then all of the stuff you would tend to expect for Rhythm of the Dance — very high-energy live music, live dancing and lots of group dancing and formations.
"It's all based on rhythms when it comes to this show because there's so many different Irish dance shows out there touring around. We focus a lot on the dancers' feet really singing the melodies of what the musicians are playing to. We've got a lot of top-quality, world-champion Irish dancers, mostly from Ireland and some from the U.K., and the whole band's from Ireland."
McKiernan said the Irish dance shows tend to share a lot of cast members and musicians, and the timing of the bands' respective tours makes that easier. McKiernan started out with his current company, left in order to broaden his career horizons, then came back with more creative liberties.
"Most dancers tend to do two or three years with a company, then change to another," McKiernan said. "I started in Rhythm of the Dance in 2007 as my very first professional dance job as a troupe dancer. I did two years in this company, then I moved to Riverdance the Show. I did three years there and loved that show, as well.
"You're kind of told when you're young, 'Keep moving and get as much experience as you can before you settle in anywhere.' It's kind of like relationships, I guess. I then moved from Riverdance to a modern Irish dance company. I did a couple years there, and from there I came back to Rhythm, this time to dance as the understudy to the lead role. Within a year of that, I realized it's where I wanted to be and they started to give me creative control and told me, 'Do whatever you want with the show.'"
The stop in Morganton is just one leg of the company's current U.S. tour. From there, Rhythm of the Dance will stay in-state at Newberry before leaving N.C. for dates in Ohio, Pennsylvania, New York, New Jersey and Missouri before finishing up in Illinois on March 17.
"We just got here about a week ago," McKiernan said. "We've done a couple shows. We were in Arizona in Goodyear and Prescott. It was a good start. It was nice to catch some sun, finally. We've been on the winter tour for the last six months, so it's been mostly snow or just cold weather, which I know we're heading back into for the rest of the tour.
"We've been catching some sun, heating up the bones and muscles to get ready to take it out on the road."
CoMMA is located at 401 S. College St. in downtown Morganton. For more information, visit commaonline.org or call 828-433-SHOW.
Be the first to know
Get local news delivered to your inbox!