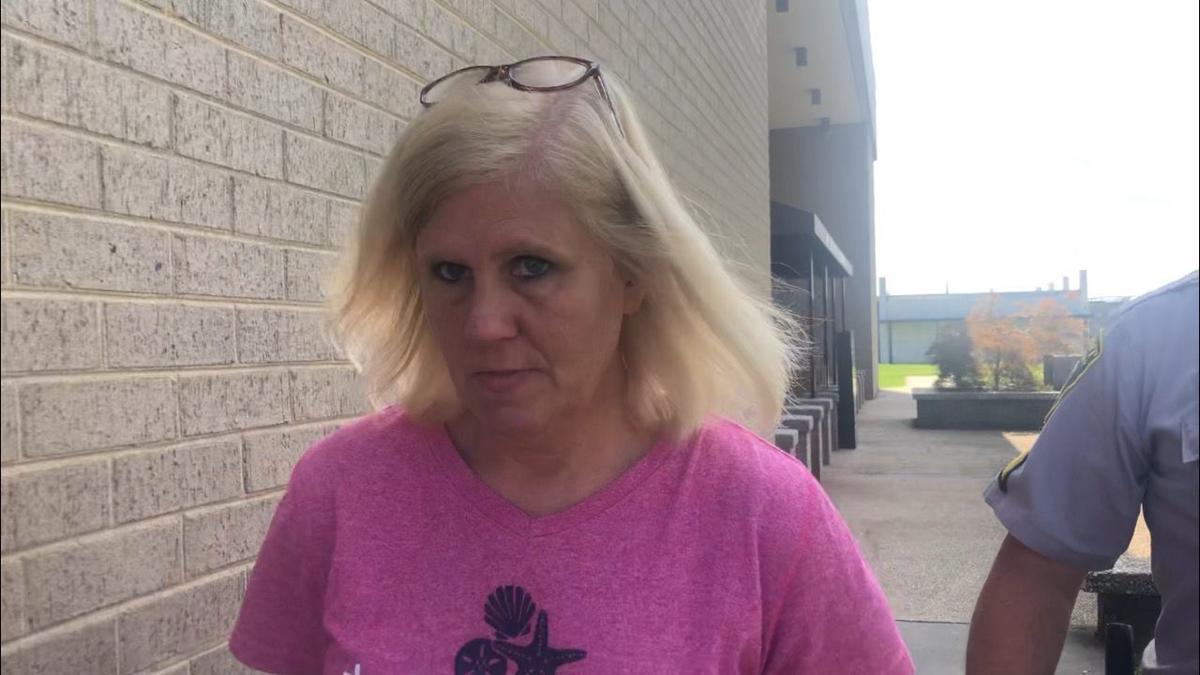 Chrissy Murphy — staff writer
A Burke County school receptionist was indicted Monday on child sex charges after school officials said she was Snapchatting and texting "inappropriate" photos to a student.
Leigh Perkins Greene, 51, of 3802 Laurel Heights Drive in Morganton, was indicted on charges of attempted indecent liberties with a child by school personnel other than a teacher, third-degree sexual exploitation, distributing obscenity and providing alcohol to a minor, according to court documents filed in Burke County.
According to the indictment, Greene attempted to take indecent liberties with a student at Patton High School while she was working there as a secretary. The indictment also said Greene sent obscene photos of her genitals to the student through text messaging and Snapchat, and had photos of the student's genitals.
Greene was terminated by Burke County Public Schools on July 11, according to a statement from Cheryl Shuffler, public relations officer for BCPS.
In a copy of the final notice of termination sent to Greene, Sara LeCroy, principal at Patton High School, said Greene had been sending inappropriate pictures with a student for a "couple of months."
Greene was silent as she was walked in and out of the courthouse Thursday.
Shuffler told The News Herald that anytime the school system is made aware of allegations like those against Greene, an internal investigation is launched, law enforcement is contacted and parents of students involved are contacted.
"Our primary goal is always the safety and wellbeing of students and when questionable conduct arises, we take swift and appropriate action," the statement said. "During the pre-employment process, we conduct background checks on potential employees. If criminal allegations arise during employment, we work directly with law enforcement to ensure a thorough investigation."
Greene's bond was set at $25,000 with a first appearance in court set for Sept. 16, according to court documents.
Tags
Be the first to know
Get local news delivered to your inbox!