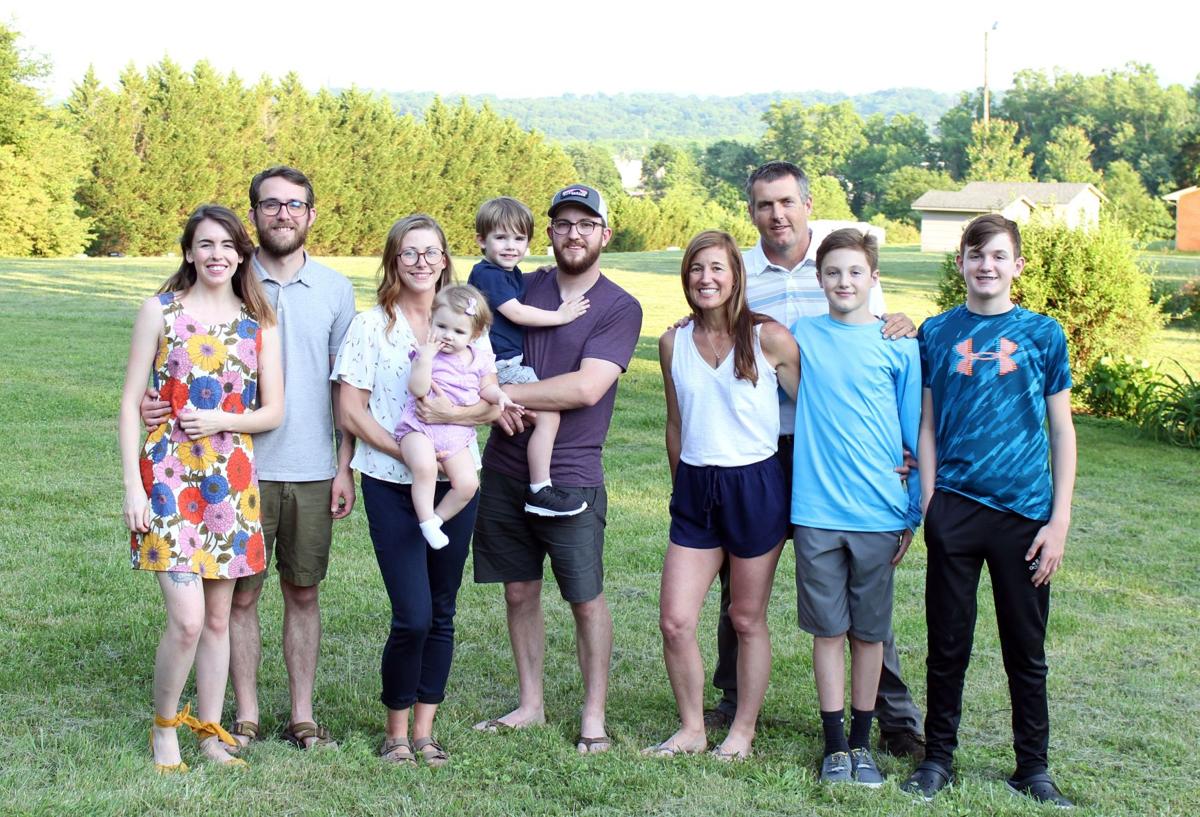 Morganton's curbside recycling business is still in action with new ownership.
Morganton natives and brothers Isaac and Sam Crouch recently announced they have purchased the business from former owners Bryan and Stephanie Cates, who decided in April to discontinue the business to spend more time with their family.
When the Crouch brothers found out the business was being discontinued, they reached out to the Cates family to explore options to continue the Simply Green service, which they describe as the only curbside recycler in Morganton and surrounding communities for the past 11 years.
"Our city has depended on this invaluable service for so many years that we could not stand to see it disappear," Isaac said in a press release.
According to the release, after only a few weeks of correspondence and getting to know each another, the Crouch brothers entered into negotiations with the Cates family to purchase Simply Green Recycling.
"We both have children and families of our own, so we empathize with the Cates' desire to take some time to spend together," Sam said in the release. "It is our hope that we can continue their legacy and that this family-owned business will transition seamlessly from one family to another. We are so grateful that the Cates were willing to work with us on finding a solution."
In the release, Stephanie Cates said she and her husband Bryan are satisfied with the change of ownership for Simply Green.
"Bryan and I could not be more thrilled with this acquisition," she said. "As business owners, we wanted to ensure that Simply Green was handed over to someone who held the same values, same beliefs about customer service, the same dedication to protecting our environment and the same commitment to see Simply Green grow and thrive in the future. We are confident in Isaac and Sam's passion for the environment and work ethic and are excited about what Simply Green can become."
Under new ownership, the cost for curbside recycling services has increased from $8 per month to $10. The release said this increase is due to changes in policy on waste imports set by China, which mean the cost of recycling continues to increase across the United States, affecting recycling programs nationwide.
According to the release, in order to avoid a lapse in service, the Crouch brothers worked quickly to begin the transition process. Their short-term goals include immediate repairs to some equipment. Their next goal is the purchase of a rear-loading compressing truck for easier and more efficient transport to the sorting facility. It is their hope to eventually provide a single bin for all materials to each household to make the entire process simpler for customers.
"We're about two weeks into it now, and we're feeling pretty good," Isaac told The News Herald. "After the first two weeks, we're still getting some help from the previous owners. We're getting the hang of things.
"I think what excites me the most is just that the environment in general is something I really care about. We all need to do our part to help keep trash out of the environment and help make our whole system more sustainable. So, with the recycling business and having the opportunity to be directly involved with that, I'm really excited."
Isaac said the brothers are thinking long-term with the business and hope to expand the business to oversee the recycling process from start to finish — curb to reuse. They also hope to pick up more houses within their current territory — Morganton, Lenoir and some other towns in Burke County — and, eventually, expand beyond that.
A GoFundMe account has been created for individuals to make donations to Simply Green Recycling in order to ensure the sustainability and success of the business going forward. Visit gofundme.com/simply-green-recycling-needs-you for more information.