After a man died in a tragic car crash in October, one family is thankful for the memories they have with him and his decision to be an organ donor.
Bryant "Cowboy" Thomas Howard , 25, died on Oct. 24 after rolling his Jeep on Oct. 22. Now, his family is left with their memories of him: a man that loved his family, had a passion for horses and would do anything for any of his friends, no matter the time of day.
"When he found horses, he found life," his aunt, Deanna Cunningham, said.
He had always wanted to be a cowboy, his mom, Kathryn Johnson, said.
"Everybody who knew him, knew him as cowboy," she said. "He loved horses, he loved Jeeps. That was his life. That's what he did."
Bryant 's friends have remembered him as someone they could always count on, Johnson said. She had a book printed of posts his friends made on his Facebook page so she can look back at everything they said about him.
"In this book, I can just look at it and see all of the nice things they said about him, about how he never let them down," Johnson said.
Bryant never let things keep him down, Johnson said. When life got tough, he kept his head up.
"He always said, 'Mama, I may not have the best of everything, but I have what I need," Johnson said.
Losing Bryant hasn't gotten easier, his mom said, but she has found comfort in knowing that his decision to register as an organ donor has helped others.
"He was already an organ donor when he died," Johnson said. "I believe that through your life, you can help somebody else, no matter what."
By donating his organs, Bryant has been able to help at least four people that Johnson knows about, she said. She said that she's happy he was able to help those people, including a child at Levine Children's Hospital who received Bryant's heart.
"It does my heart a lot of good knowing that a child got his heart," Kathryn said. "That parent's not going to have to suffer like I'm suffering because he's going to help that child live."
Bryant had four children, Kyleigh, Tatum, Coltan and Lillie, Johnson said. Everyone misses him, she said, but they're taking comfort in knowing he's watching over them.
"I went to eat lunch with [Kyleigh] the Wednesday after it happened," Johnson said. "I said, 'Look, your daddy's here with us,' and he was on the phone screen."
That wasn't the only reason Kyleigh thought her father was watching over her.
"When we were in the line, the song 'Somebody's watching you,' [came on]," Johnson said. "She said 'Mimi, mimi! Listen, listen,' and I said, ' Y eah, I hear it,' and she said ' D addy, daddy's watching me.' I said, 'Your daddy's always going to be watching you. He's going to watch you everywhere you go.'"
That's not the only way Bryant's family and friends have felt closer to him, said Cunningham.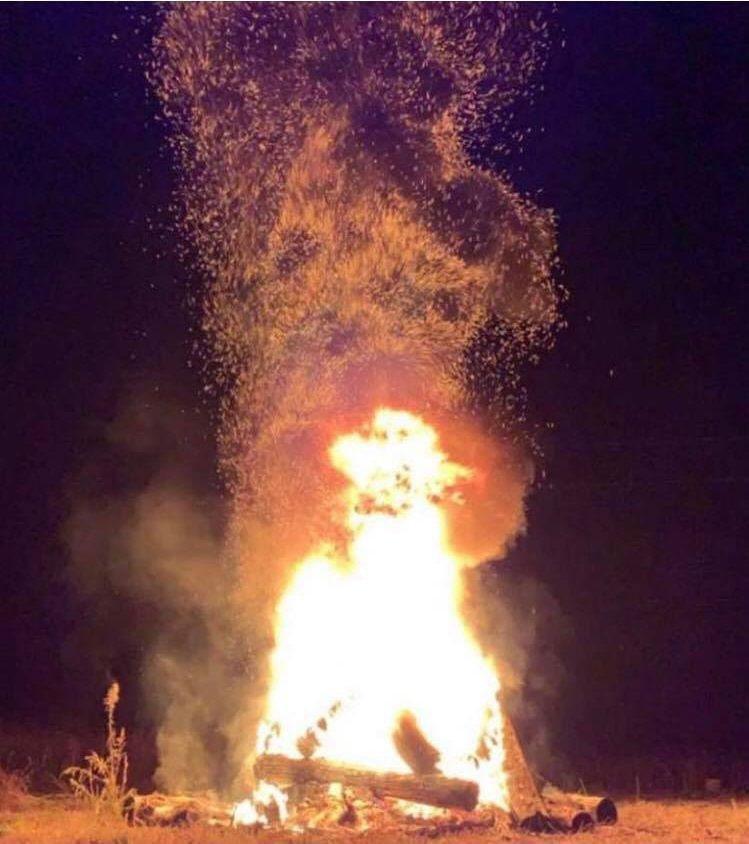 "His friends actually had a bonfire for him this past weekend," she said. "In the fire you could actually see a cowboy hat and him standing there with a horse bucking."
The support the family has received from Bryant's friends has been tremendous, Johnson said, with some of his friends even making gifts to help Bryant's family remember him.
"The response from his friends has just been overwhelming," Johnson said. "They've called to check on me, they've brought me gifts, they've made things for me with pictures all over it."
That same support was evident at Bryant's funeral on Oct. 28, Cunningham said.
"People just kept pouring [in]," she said. "And they weren't just our family and friends, they were his friends, you know?"
Bryant's family and friends set up a GoFundMe to start a college fund for his children, Johnson said. Visit https://bit.ly/2AXfheE to learn more.