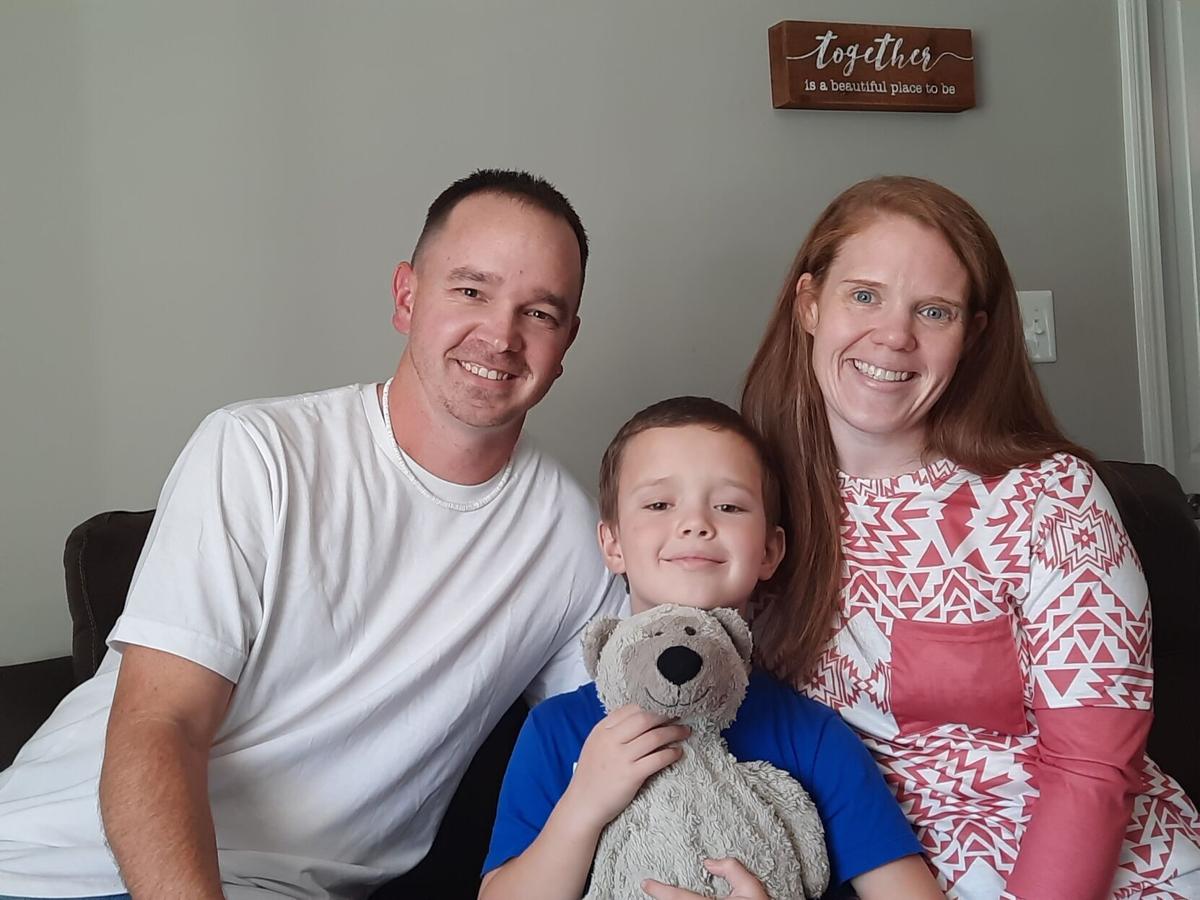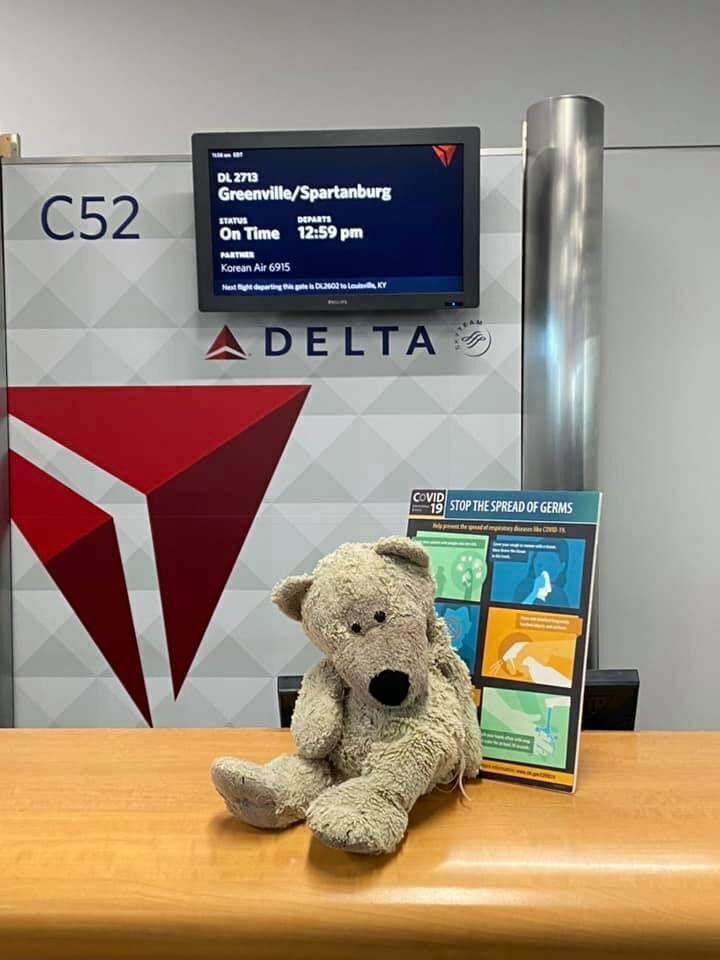 A much-loved teddy bear had quite the journey flying around the South after a local boy left him on a plane he took from Greensboro to Atlanta on Oct. 15.
A passenger found the stuffed and well-worn bear after the Delta flight landed and gave it to Atlanta-based flight attendant Kerri Brown.
"She was sitting behind them and remembered him, so she brought Teddy to me," Brown said. "I said, 'Oh my word. I'll do what I can to find the owner."
The owner was Austin Robinette, 8, who lives in Danville. Teddy apparently fell out of Austin's bag as he was deplaning.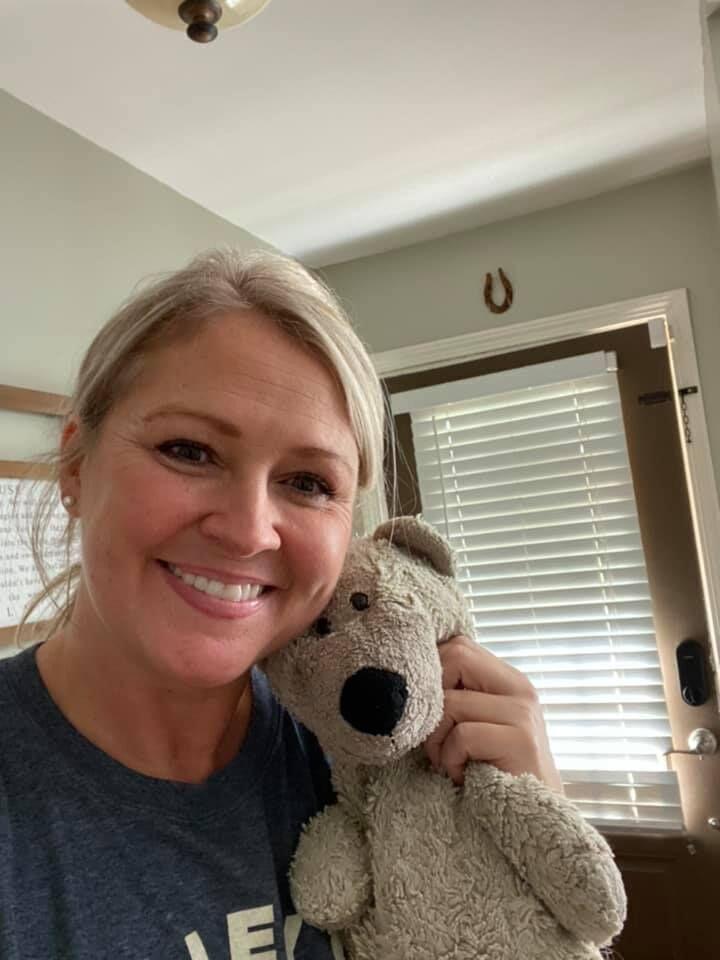 "We searched for Austin and his mom to no avail. I pulled up their reservation in our system and called multiple times only to get a recorded message," Brown said, thinking about her own daughter's beloved stuffed animal. "I knew that we had to get him home. All I could think was that I would want someone to return 'Mr. Buns' to my daughter if she had lost him somewhere. She still sleeps with him at almost 18 years old."
Then it was Facebook to the rescue. Brown found Austin's mom, Chelsea Robinette, and sent her a message. Worried that Robinette wouldn't see the message since they weren't Facebook friends, Brown also sent a friend request.
"She was probably wondering why the crazy flight attendant sent a request," said Brown.
But Robinette responded within an hour. Austin had already realized he had lost his teddy bear and was heartbroken.
"I explained that I had Teddy and that I would take good care of his little bear, but he was going to have to fly with me for the rest of the weekend until I could send him home on Monday, so off Teddy and I went," said Brown.
Teddy traveled to Greenville, South Carolina; Atlanta, Georgia; Panama City, Florida; Houston, Texas; and Washington DC with Brown.
"We took pictures along the way of his adventures, and my crew thoroughly enjoyed having him with us," she said.
Then she packed Teddy up with a Delta pin on his chest and sent him home to Austin.
Brown remembered him because she had given Austin hand sanitizer when he got on the plane.
"Later he saw Kerri in the aisle and said, 'Kerri, Teddy used the hand sanitizer,'" Chelsea Robinette said.
Austin was traveling to Atlanta for a birthday trip. He had been talking about getting on a plane and flying to a big city since he was 4. His aunt lives in Atlanta, so off they went for the weekend.
After Brown promised to mail Teddy back, Austin "literally asked every hour where Teddy was and when he was coming back," his mom said.
"Then we came back from a baseball game on Tuesday the 19th, and the box was there," said Austin's dad, Brian.
"Teddy was happy to be home, but he was tired," said Austin.
Teddy has been with Austin since a week before his brother, Ethan, was born.
Austin spied him in the crib waiting for Ethan's arrival and claimed ownership. Teddy has been close by ever since.
"As soon as he gets home from school, Teddy is with him," Chelsea said. "Teddy goes everywhere."
She said that Austin had to sleep with her the weekend Teddy was gone, and "it was a long weekend."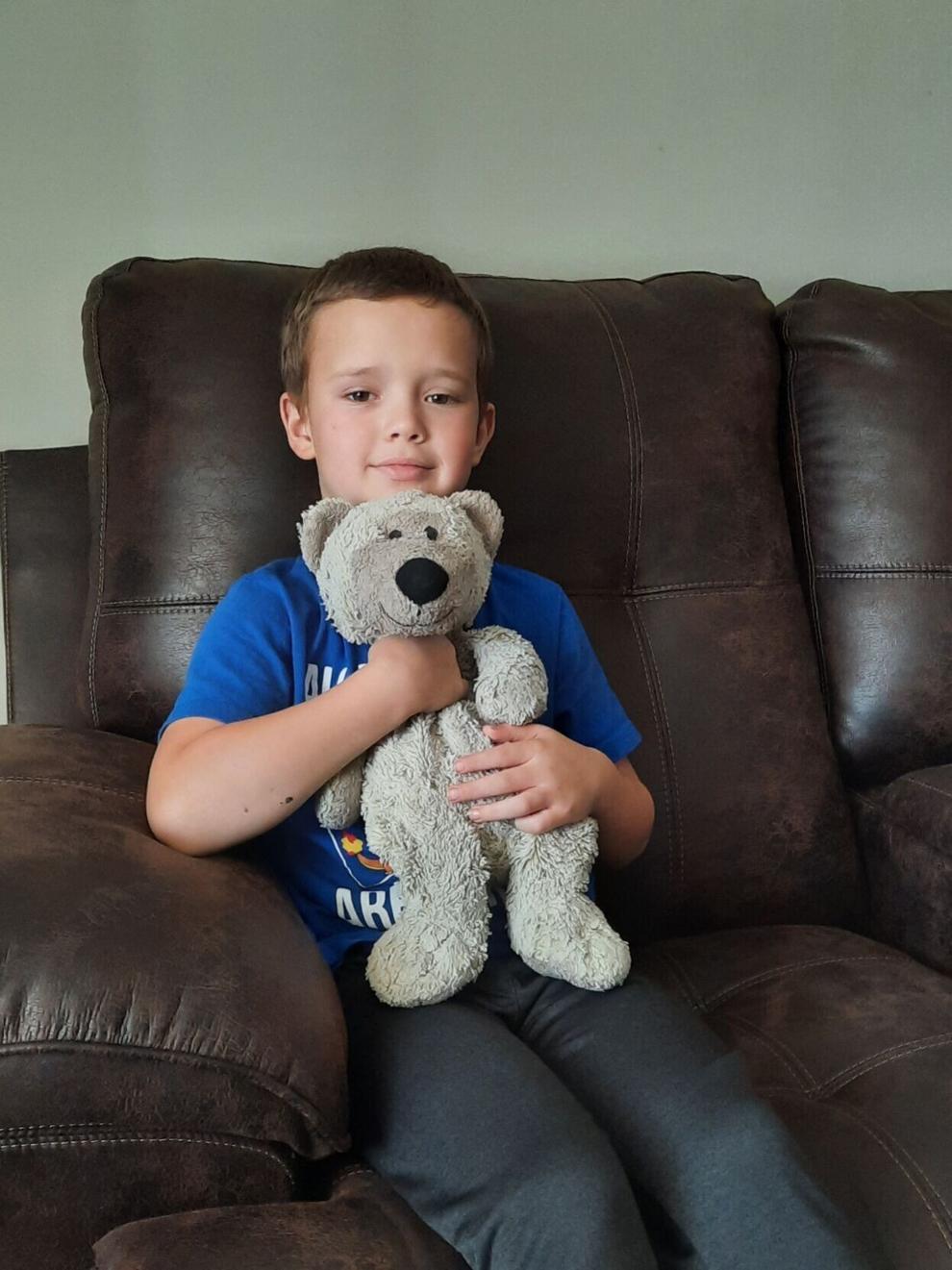 "Teddy will never leave his sight again," she said.
Brown said that people frequently leave items on the plane and she always tried to return them to the owners.
"Men are especially bad about leaving wallets because they take them out of their back pockets and put them in the seat pocket, but those are claimed pretty quickly," she said. "And I could tell Teddy was well-loved."
She was asked multiple times about "the bear in her bag" and got to tell his story.
"Teddy had a great weekend with us, and he earned his wings," Brown said. "The way the world is, if you can do something kind and put a smile on someone's face, why not do a little something extra?"
She certainly put smiles back on Austin and Teddy's faces.
Elzey is a freelance writer with the Register & Bee. She can be reached at susanelzey@yahoo.com or 434-791-7991.