A procession from the Charlotte Medical Examiner's Office carried Shuping's body to Powles Funeral Home in Rockwell on Thursday afternoon. The route passed through major streets in Concord and in front of the CPD headquarters. Onlookers, officers and emergency personnel honored him as they passed. The procession passed underneath a giant American flag as it came into Concord on Interstate 85.
Shuping joined the Concord Police Department in 2019 and served as an officer for a year and a half. He died at the age of 25.
Shuping was from Salisbury and graduated from East Rowan High School in 2014. He also attended the University of North Carolina at Pembroke, where he was a former track team member.
He leaves behind a wife, whom he married in 2018.
The city will hold a candlelight vigil Friday night in Shuping's honor. 
Officer Kaleb Robinson was injured during the same incident. He was in the hospital as of Thursday morning, Dec. 17 and is expected to recover.
A memorial has been set up outside CPD headquarters at the corner of Cabarrus Avenue and Spring Street. Former Concord police Chief Merl Hamilton left a "Heroes Live Forever" wristband at the site.
Flowers, notes and mementos continued to grow throughout the day Thursday.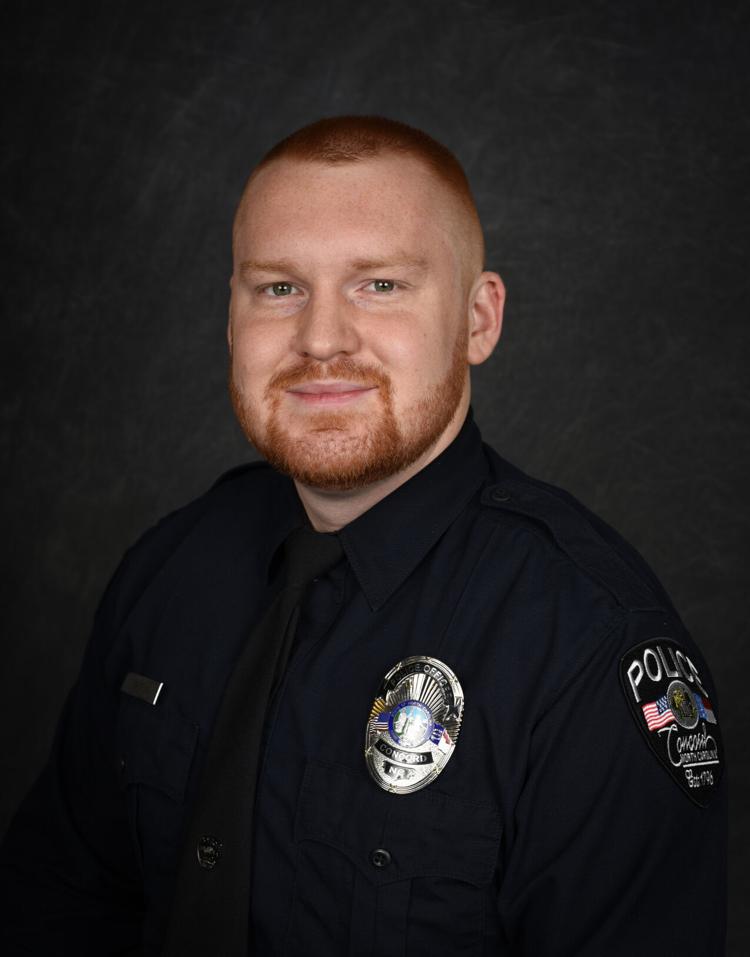 Friends, family members and those who knew Jason Shuping expressed shock and heartbreak at the news of his death. Many on social media talked about his kind nature and willingness to help others.
"Jason Shuping, you will forever be remembered as a kind, always smiling, respectful and all around amazing guy!" one friend wrote.
Those who want to donate to the Shuping or Robinson family can mail donations to FOP Lodge 64, which will distribute them to the families:
All checks should be made payable to FOP Lodge 64, and the memo line should include the designated officer's name. Donors can also give through Venmo @NCFOP64.
N.C. Gov. Roy Cooper said the death of Officer Shuping marks another sad day in the state.
"I spoke with his parents and Concord police Chief Gacek this (Thursday) morning offering support, condolences and prayers. This tragedy along with Officer Herndon's death last week reminds us that law enforcement officers have extremely difficult, sometimes dangerous jobs, and we owe them a debt of gratitude for their courage and service."
Concord Mayor Bill Dusch ordered all flags be lowered to half staff in honor of Shuping until sunset on the day of his funeral service.
Dusch said in a statement, "Our prayers are with family, friends, and co-workers of our fallen officer. Jason Shuping tragically lost his life in the line of duty late last night protecting the community he loved."