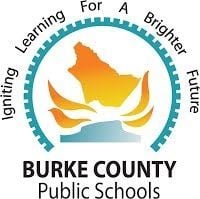 Twenty-eight teachers in Burke County are currently dealing with a delay in receiving their license, according to the Burke County Board of Education. That delay is costing the teachers pay, benefits and eventually, retirement contributions.
That backlog is occurring because the North Carolina Department of Public Instruction doesn't have enough manpower, Burke County Public Schools Finance Officer Keith Lawson said.
Lawson said he was told that the allotment department of NCDPI that processes teacher licenses is down to only two employees. That shortage means it is almost impossible to catch up in issuing licenses.
"(NCDPI CFO Philip Price) said they're down to two positions (in the allotment department)," Lawson said. "They are not being provided the funds to replace positions because of budget cuts and (Price) anticipates even further cuts to the department in the 2016-17 budget. 
"DPI has to clear a license for a teacher before we can pay them as a teacher, so we pay them as a substitute until then. That is $103 per day versus $35,000 per year or $3,500 per month, which equates to far more than $103 per day. (These teachers receive) no benefits or matching or contributing state retirement until the issue is cleared. With that part, we can only go back three months and we can't go back beyond that. So obviously, we have teachers already who are losing out on contributions to the retirement system because we're still paying 28 teachers sub pay because of licensure issues."
Lawson said there doesn't seem to be an immediate solution to the problem of short staff at DPI. In fact, it may be getting worse.
"(Price) when he talked with us said he had had another person, who we had actually worked with who was our personal contact, had left the day prior to that to take another position. They are able to process 300 licenses a day with the current staffing levels. They have still 7,300 licensure issues backlogged to process. 
"So you do the math. They can't possibly get through processing them all by the end of the school year."
Burke County Commissioner Johnnie Carswell said he hadn't been aware of the issue before being contacted by The News Herald. He said he wants to bring the problem to the attention of the board and others who can help figure out a solution.
"Obviously, it's a slow process that is hurting the whole state if (DPI) can't get the licenses to the teachers," Carswell said."From one county commissioner's perspective, the only thing that I could probably do is get in touch with (N.C. Rep.) Hugh Blackwell. He is on the education committee in the legislature. 
"The only avenue that would be left open for the commissioners is to work with our local legislator. We'd have to see if there's any way that we could find out what's slowing down the process at DPI and see if we could find a way to step up the procedure. Obviously, the 28 people who are waiting on their licenses aren't real happy that there would be issues with their benefits."
Lawson said there is a possible outlet where the school system could be proactive in paying the teachers who are awaiting their licenses. The plan of action would entail some financial risk, however.
"We could 'overpay' them, which is what it would appear like because their license hasn't cleared," Lawson said. "It would be (the pay) they should be getting, but it would appear for financial reasons that we're overpaying them. What that does, is we get a notification from DPI that we're overpaying. This part of the process is electronic, so it's not like (DPI) has to look and say, 'You're overpaying.' They sweep this out of our system after payrolls. We get notifications that we're overpaying these teachers, although if their licensure issues were cleared, they'd be getting paid appropriately. 
"What happens if there are any issues potentially with someone's license and we've overpaid them, we are responsible for paying DPI back out of local funds. Then we would be responsible for trying to collect that money back from that particular teacher. You run a risk doing that."
Once a teacher's license is processed, they will be made financially whole with back pay. The issue that arises is there is no way for the teacher or the school system to know how far down the road that may be the with the current situation.
"If you're making $103 per day with no benefits versus full teacher pay with benefits, that's huge," Lawson said. "How long can you survive that way? We have teachers so far who have survived six months on sub pay. Plus, they're missing out on their retirement contributions.
"They'll get their years of service credit, but they won't get their retirement contribution. (Price) said he knows of counties in the state where teachers have left the state for that reason. It's an issue at the state level."
The school board is in the process of drafting a resolution to bring this problem, among others, to the attention of the N.C. General Assembly. But for now, it is out of the school system's control.