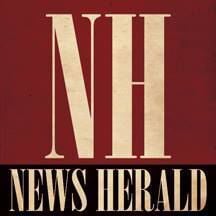 A Montebello, California-based beverage company plans to make Burke County its East Coast manufacturing and distribution home and hire more than 200 workers.
Unix Packaging, founded in 2010, produces functional beverages, flavored water, alkaline- and vapor-distilled water, carbonated soft drinks, and other specialty beverages such as kombucha, according to a release from Gov. Roy Cooper's office. The company plans to create 226 jobs and invest $19 million in the former Ice River Springs building on Ceramic Tile Drive in Morganton.
The Morganton facility will be the company's third manufacturing, bottling and packaging location. In addition to its Morganton production facility, Unix also will operate a warehouse for storage of raw materials and finished products, the release said.
"Unix Packaging is very excited to commence operations in Morganton, North Carolina," Bobby Melamed, CEO of Unix Packaging, said in the release. "After extensive research, we determined Morganton, North Carolina is the ideal location for our first East Coast facility, and we have been welcomed with open arms by the state and local agencies. We look forward to contributing to this community by creating jobs and making longstanding investments that will benefit the community as a whole."
Some of the positions the company plans to create in Morganton include operators, forklift drivers, shipping specialists, mechanics and office workers. The average annual salary for the new positions could exceed $39,000, with a payroll impact of more than $8.8 million per year for the local economy.
The current average annual wage in Burke County is $36,801, according to the release.
A performance-based grant of $500,000 from the One North Carolina Fund will help facilitate the company's location to Burke County.
The One N.C. Fund provides financial assistance to local governments to help attract economic investment and to create jobs, the release said.
The release said companies receive no money upfront and must meet job creation and capital investment targets to qualify for payment.
The state grant requires a 50 percent grant match from local government.
The grant match will come from the county and city as an economic development incentive equivalent to 60 percent of the taxes paid on the new taxable investment for five years, according to Burke County.
Based on the estimated investment and the county's current tax rate, the county's portion would be $77,145 every year for five years, or $385,725 in total.
Morganton's portion of the incentive would be $63,270 per year, or $316,350 in total.
The incentives are based on the company creating at least 151 full-time jobs by the end of 2022.
The county has applied to the state for a $500,000 Building Reuse grant. The required 5 percent local match would be split between the county and city of Morganton. Each of the two local governments would be responsible for $12,000.
"During what is a very difficult time in our community, when we are very focused on our existing businesses, we appreciate that UNIX Packaging decided to open a new facility in Morganton," Alan Wood, president and CEO of Burke Development Inc. said in a release. "I particularly want to thank Carl Rees with ElectriCities who was instrumental in developing this lead and helping to make this project a reality. All of our partners have played key roles in this project proving that by working together we can accomplish great things."