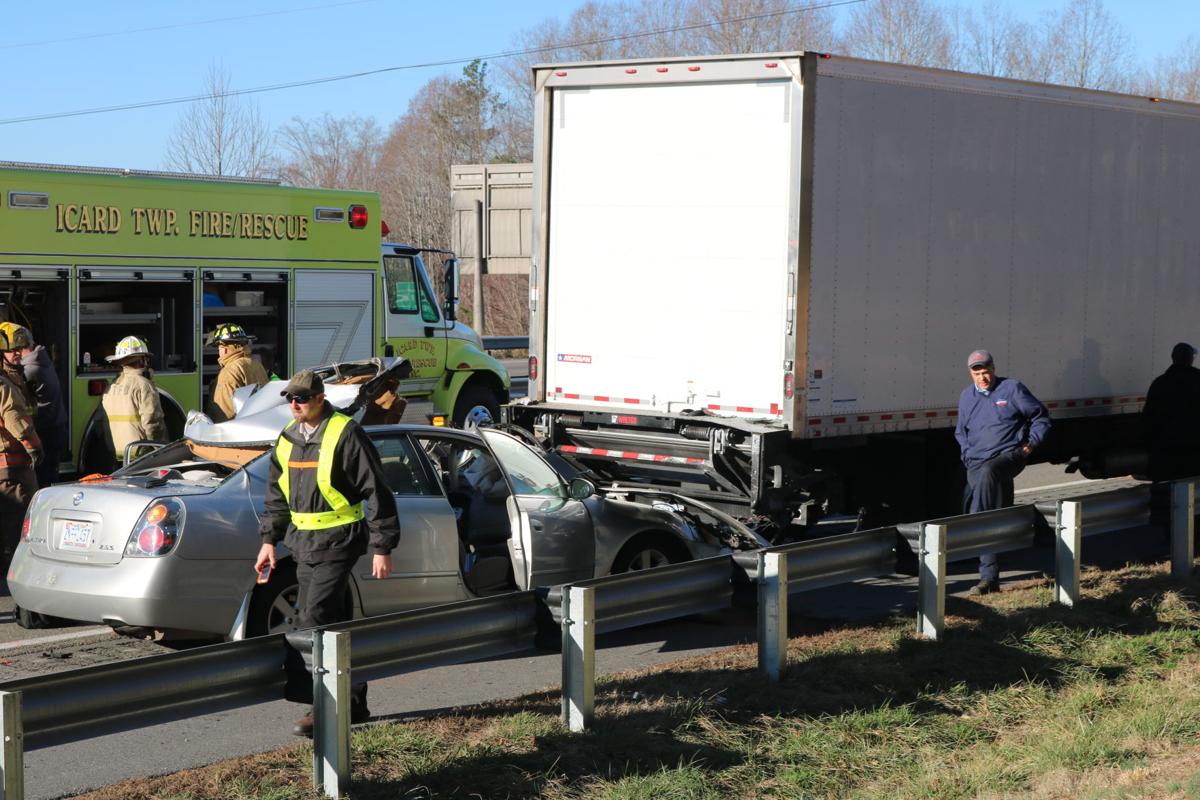 Police have identified the victim in a fatal wreck that occurred on Interstate 40 Monday as a Hickory man.
Timothy Ray Weaver, 53, of Hickory, was killed in the accident that happen around 8:30 a.m. on Monday morning, said State Trooper J. Allen with the North Carolina State Highway Patrol.
Weaver was driving a Nissan Altima westbound near mile marker 118 in Hildebran when he ran into the back end of a commercial box truck, Allen said.
Around the time of the fatal wreck, police were working another wreck on I-40 in the same area and traffic was backed up between mile markers 118 and 119, Allen said.
A box truck traveling westbound was most likely slowing to a stop due to the backed up traffic and Weaver was unable to stop and ran underneath the truck, Allen said.
He was most likely running the speed limit and saw the stopped truck at the last minute, but was not able to stop, Allen said.
Failure to reduce speed and inattention were most likely factors of the wreck, Allen said.
"For some reason or another, he did not see this big truck stopped and he had plenty of sight distance and he didn't get stopped, so that is why I am saying that distraction is probably the cause of this accident," Allen said.
Lieutenant S. McLaughlin and State Trooper D. Wakefield with NCHP assisted Allen with the wreck.
Responding agencies were North Carolina State Highway Patrol, Burke County EMS, Burke REACT and Icard Township and Lovelady fire departments.
Be the first to know
Get local news delivered to your inbox!